Jual Karyanya Eksklusif Lewat Museum of Contemporary Art, Virgil Abloh Hadirkan "Figures of Speech"
Berlangsung di Museum of Contemporary Art Chicago dari 10 Juni hingga 22 September mendatang.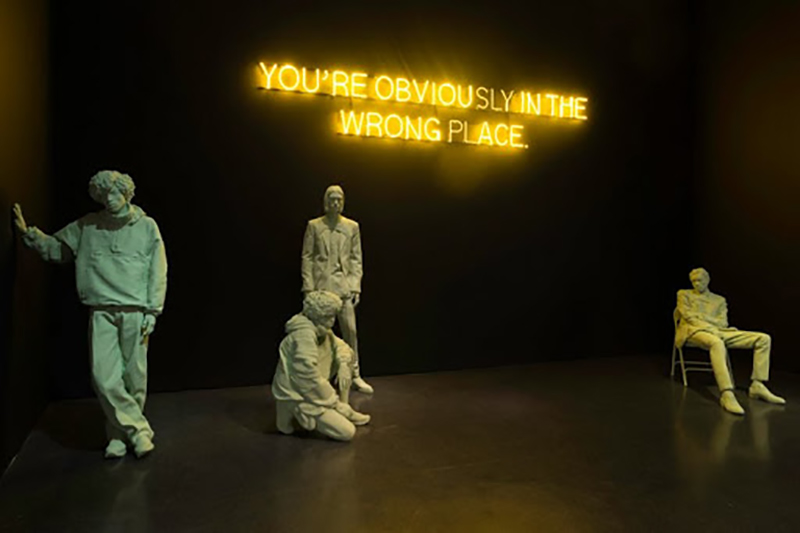 Teks: Wintang Warastri
Foto: MCA Chicago
Dengan karir yang membentang sepanjang lebih dari dua dekade lewat peran yang bermacam-macam, memang rekam jejak Virgil Abloh di dunia fashion sudah layak untuk dipamerkan. Dibuka pada Senin 10 Juni lalu, Abloh pun menggelar retrospektif dengan tajuk "Figures of Speech" di Museum of Contemporary Art Chicago. Mengambil akar dari dunia periklanan dan proyeksi visual, Abloh sendiri menyatakan "this 20-year survey shows how I am constantly looking for a way to transform myself from consumer to producer, navigating a path between 'Tourist' and 'Purist,' between the literal and the figurative."
Dari berbagai karya yang dipamerkan, terdapat setidaknya 20 produk untuk dijual di bawah nama MCA Retrospective Collection yang membawa secara eksklusif produk-produk Off-White™ yang pernah terjual laris dan habis, namun dikeluarkan kembali disini. Beberapa dari produk tersebut adalah seperti flipbook A Team With No Sport yang mengingatkan kembali akan awal kemunculan Abloh sebagai desainer streetwear, beragam produk dari koleksi Futura x Virgil Abloh, juga banyak yang mereferensikan karya seni klasik seperti lukisan Leonardo da Vinci dan Caravaggio. Bedanya dengan luncuran originalnya, Abloh menambahkan desain yang berkaitan dengan pameran MCA ini ke dalam produk-produk tersebut.
Dekorasi mural raksasa menyambut para pengunjung di muka area pameran yang menggambarkan berbagai figur mulai dari Pharrell sampai patung Pieta, juga rak-rak stainless steel dan gorden PVC yang bersusun membentuk area pameran hingga ruang ganti. Terdapat pula toko pop-up yang dinamakan "Church & State" yang menurut Abloh merupakan perpanjangan dari koleksi yang dipamerkan. Seperti yang sudah pihak museum tekankan, keseluruhan koleksi yang dijual – juga meliputi sebagian kolaborasi Abloh dengan Simon Brown, Brendan Fowler dan Cali Thornhill DeWitt hanya bisa didapatkan langsung dan tidak akan tersedia online.
"Figures of Speech" oleh Virgil Abloh berlangsung di Museum of Contemporary Art Chicago dari 10 Juni hingga 22 September mendatang. Ia juga akan berkunjung ke beberapa tempat seperti High Museum of Art di Atlanta, Institute of Contemporary Art di Boston dan berakhir di Brooklyn Museum, New York City.