Nike Memperkenalkan Koleksi Footwear yang Ramah Lingkungan Melalui Inisiasi "Move to Zero"
Melalui inisiasi ini, Nike bertekad untuk mengurangi unnecessary waste.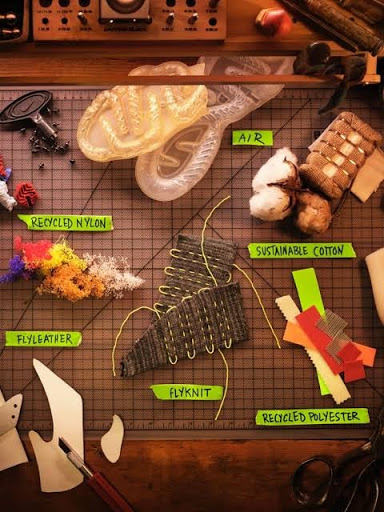 Teks: Rifqi Ramadhan
Foto: Nike/Move to Zero
Nike melalui inisiatif environmental friendly mereka "Move to Zero" baru saja mengumumkan koleksi sepatu mereka yang akan dirilis pada musim panas ini. Koleksi terbaru "Move to Zero" ini sendiri akan mempromosikan kesadaran lingkungan dan sustainability.
Dalam koleksi terbaru ini, Nike akan menambah "Space Hippie Collection" mereka. Akan tetapi, yang akan berbeda dari koleksi ini adalah bahan yang mereka pakai berasal dari bahan daur ulang. Hal ini dilakukan Nike untuk mengurangi unnecessary waste. 
Selain itu, koleksi terbaru ini juga akan menambahkan model seperti Air Force 1 Low, the Blazer Mid, dan Daybreak. Dari berbagai koleksi ini, Nike akan mengambil inspirasi dari bentuk alam, hal ini membuat sepatu-sepatu ini memiliki bentuk yang alami. 
Selain berbagai koleksi lama, "Move to Zero" sendiri juga akan memperkenalkan beberapa model baru dari Cosmic Unity dan Air VaporMax yang seperti dengan berbagai model lain, akan terbuat dari berbagai bahan daur ulang.
Akan tetapi, hingga saat ini Nike belum memberi tanggal spesifik mengenai kapan koleksi sepatu ini akan dirilis.