Placyf Suarakan Pemikiran Intelektual di Koleksi "Q1-2022/Skagboys Brew"
Brand lokal Placyf suarakan pemikiran intelektual modern dalam koleksi terbaru berjudul "Conquest" Skagboys Brew.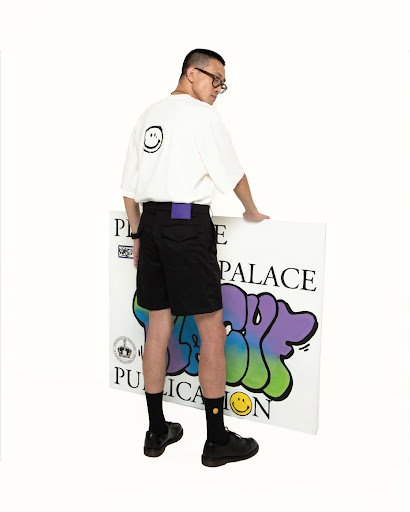 Teks: Inaya Pananto
Foto: Placyf
Fashion brand independen lokal, Placyf merilis koleksi terbarunya di kuarter pertama (Q1) tahun ini berjudul, Skagboys Brew. Koleksi ini merupakan pembuka dari Volume II: "Conquest" yang akan dirilis dalam jangka waktu Q1 hingga Q3 tahun ini melanjutkan ditutupnya koleksi terdahulu mereka yaitu Volume I: "Purity" akhir Q4 tahun lalu.
Koleksi ini dirancang untuk para pemburu kepuasan intelektual terutama dalam era dimana garis fakta dan fiksi semakin mengabur. Memanggil individu yang tidak mudah puas dengan rangkaian monoton sehari-hari, Placyf yang mendeklarasikan dirinya sebagai "Association for The Advancement of Deranged Intellectuals" menjadikan koleksi "Conquest" ini ––sesuai dengan namanya–– sebagai token pergerakan mereka meninggalkan kemarin yang statis menuju tantangan-tantangan baru.
Koleksi limited yang terdiri dari enam jenis graphic T-shirt, jaket utilitarian yang terinspirasi dari seragam Imperial Jepang di masa Perang Dunia II, celana pendek, botol sabun isi ulang, dan card holder. Semua produk memiliki desain grafis modern grunge ciri khas Placyf. 
Semua artikel pakaian dapat dibeli melalui webstore dan juga stockist resmi Placyf.