Aktor Daniel Kaluuya dan Sutradara Jordan Peele Akan Reuni Dalam Sebuah Film Rahasia Besutan Peele
Sebelumnya Jordan dan Daniel bekerja bersama dalam film "Get Out".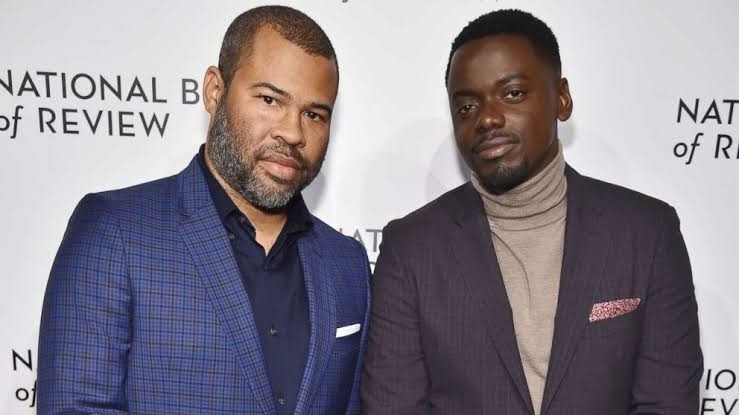 Teks: Rifqi Ramadhan
Foto: GMA/Kaluuya, Peele
Daniel Kaluuya dikabarkan akan reuni dengan sutradara serta komedian Jordan Peele untuk sebuah film rahasia yang sedang peele garap. Sebelumnya, Daniel berperan sebagai tokoh utama dalam film horor Peele yang berjudul "Get Out". 
Daniel Dikabarkan kini sedang dalam proses negosiasi untuk membintangi film rahasia Peele yang dikabarkan akan dirilis tanggal 22 Juli tahun 2022 mendatang.
Detail mengenai film Peele ini masih dirahasiakan, akan tetapi, dilaporkan oleh platform Deadline bahwa Jordan Peele akan mengambil peran sebagai sutradara, produser hingga penulis naskah.
Dalam waktu dekat ini sendiri Daniel Kaluuya sendiri akan kembali tampil pada film biografi historis karya sutradara Shaka King yang berjudul "Judas and The Black Messiah". Dalam film ini, Kaluuya dikabarkan akan berperan sebagai Fred Hampton, tokoh pemimpin organisasi Black Panther.