Berbagai Film Festival di Eropa Tunjukan Upaya Mereka untuk Dukung Sineas Ukraina
Sejumlah film festival pun telah memilih untuk melarang kehadiran karya-karya asal Rusia selama perang ini masih berlanjut.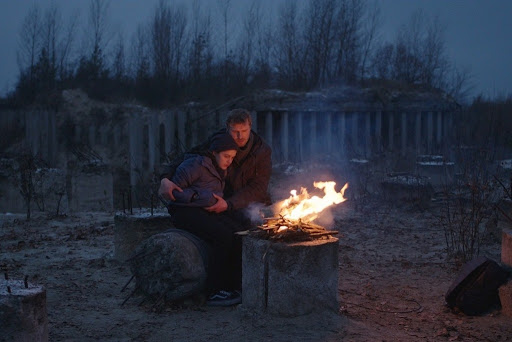 Teks: Nancy Rumagit
Foto: Reflection (2021)
Sejak invasi Rusia terhadap Ukraina, dukungan terhadap Ukraina telah diupayakan dari berbagai komunitas dengan cara mereka masing-masing. Untuk komunitas perfilman, tampaknya, dukungan ini dilakukan dengan memberikan spotlight terhadap karya-karya sineas asal Ukraina, dan dalam beberapa kasus, bahkan dengan melarang kehadiran Rusia dalam festival-festival tertentu.
Stockholm dan Glasgow adalah dua festival yang telah terus terang memboikot film-film state-funded asal Rusia.
"That decision is regrettable but a necessary mark in a time like this. Russia's actions are unacceptable," ujar Beatrice Karlsson, koordinator program Stockholm Film Festival. Ia kemudian menambahkan bahwa kebijakan tersebut akan terus ditetapkan selama perang ini masih berjalan. Stockholm pun akan menghadirkan penayangan film, director visits, serta seminar mengenai dunia sinema Ukraina.
Beberapa festival lain, seperti Cannes dan Venice, telah memilih untuk melarang kehadiran delegasi resmi dari Rusia, namun masih memperbolehkan kehadiran karya-karya serta sutradara dari negara tersebut. Cinema Troisi di Roma pun baru saja memberikan penayangan gratis untuk Reflection, karya sutradara Ukraina, Valentyn Vasyanovych, dalam kolaborasi dengan Venice Film Festival.
"The most important thing we can do right now is help audiences learn more about the films that have come out of Ukraine in recent years, since there is so much false information going around," ujar Giorgio Gosetti, delegasi dari seksi Venice Days. "It's easy to express our solidarity with Ukraine," tambahnya. Yang sulit adalah, "figuring out what we can do in more concrete terms."
Locarno Film Festival di Swiss pun menyatakan kekhawatiran mereka di Twitter mengenai 7,000 film karya Ukraina, Rusia, Eropa, serta Amerika Utara yang tersimpan di National Oleksandr Dovzhenko Film Center di ibukota Ukraina.
"Today, the stories kept by Oleksandr Dovzhenko are at risk. And like them, those in Ukraine who want to write, shoot and produce new ones are at risk."
We defend #stories and the freedom to be able to continue to tell and share them. pic.twitter.com/EsJgRf20Ak

— Locarno Film Festival (@FilmFestLocarno) February 28, 2022