Ewan McGregor dan Hayden Christensen Kembali sebagai Obi-Wan Kenobi dan Anakin Skywalker dalam Teaser Trailer "Obi-Wan Kenobi"
Obi-Wan Kenobi akan dirilis di Disney+ pada 25 Mei mendatang.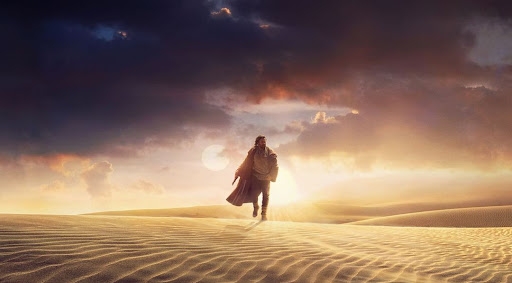 Teks: Nancy Rumagit
Foto: Obi-Wan Kenobi/Disney
Teaser trailer untuk serial "Obi-Wan Kenobi" dengan Ewan McGregor dan Hayden Christensen akhirnya telah diluncurkan dan diumumkan untuk tayang pada tanggal 25 Mei mendatang.
Serial ini akan berlatar di Tatooine, 10 tahun setelah Star Wars: Revenge of the Sith, meskipun jalur cerita lengkap untuk serial ini belum diumumkan secara resmi oleh Disney. Pada laman IMDb pun masih tertulis, "Plot undisclosed. Stand-alone spinoff feature from the Star Wars franchise centering on Obi-Wan Kenobi." Namun, teaser trailer ini menunjukan satu adegan spesifik yang mengharukan para penggemar setia Star Wars, di mana Obi-Wan terlihat tengah mengawasi Luke Skywalker saat ia masih kecil dari kejauhan.
https://twitter.com/obiwankenobi/status/1501543392744189959
Selain kembalinya Ewan McGregor dan Hayden Christensen sebagai Obi-Wan dan Darth Vader, "Obi-Wan Kenobi" pun di antaranya akan menghadirkan penampilan dari Kumail Nanjiani, Sung Kang, Joel Edgerton, Moses Ingram, dan Rupert Friend di bawah direksi sutradara Deborah Chow.
Sebuah akun Twitter dengan nama 'is the kenobi trailer out?' yang dibuat pada September 2021 kemarin pun telah mengunggah variasi kata-kata, "no, it's not," sejak pembuatannya. Kini, setelah penungguan berbulan-bulan, akun tersebut akhirnya dapat menulis, "yes, the kenobi trailer is out".
https://twitter.com/kenobitrailer/status/1501631680129355776
https://www.youtube.com/watch?v=TWTfhyvzTx0