Jakarta dan Christine Hakim Sama-sama Punya Peran Penting dalam Serial HBO, The Last of Us
Episode kedua dari serial orisinal HBO 'The Last of Us' memperkenalkan tokoh penting yang dibintangi oleh Christine Hakim, aktris asal Indonesia.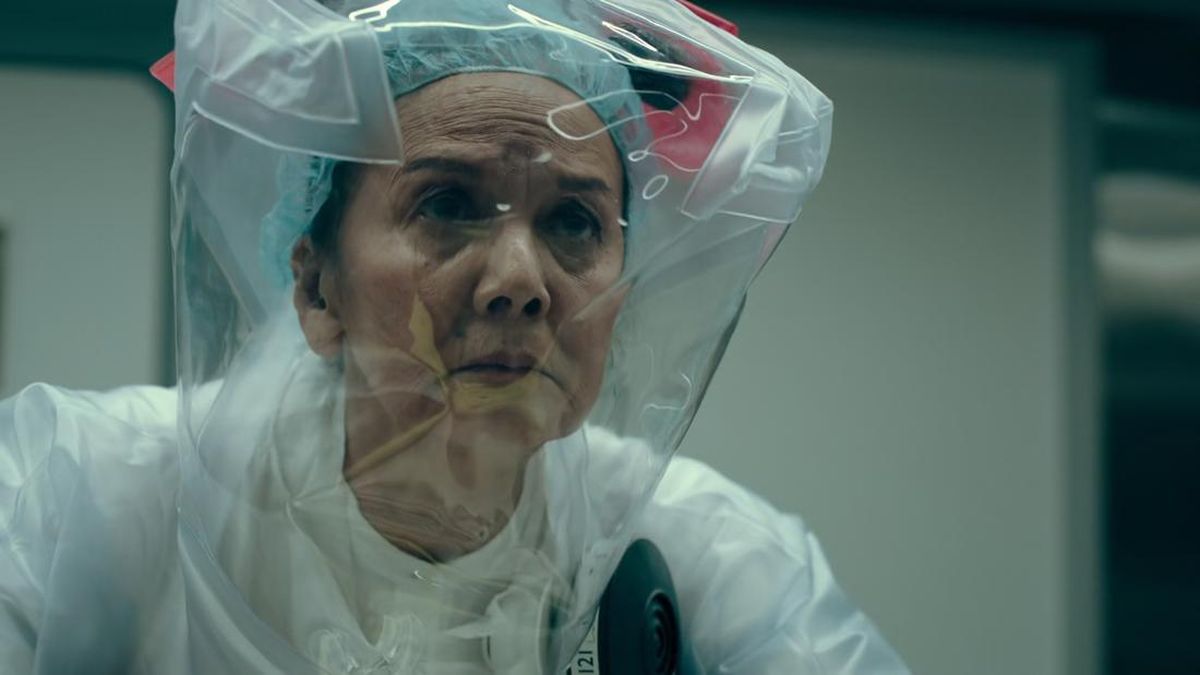 Teks: Reiko Iesha
Photo: HBO
Episode terbaru dari serial adaptasi video gim The Last of Us karya Neil Druckmann, pembuat video gim dengan judul yang sama, dan Craig Mazin, produser serial TV Chernobyl, sudah tayang. Episode kedua The Last of Us ini memperkenalkan tokoh baru yang sebelumnya tidak muncul di video gim keluaran 2013, seorang profesor dan ilmuwan bidang Mikologi (ilmu jamur) dari Universitas Indonesia, dibintangi oleh aktris asal Indonesia Christine Hakim.
Artikel ini mengandung spoiler untuk episode kedua The Last of Us. 
Tokoh Christine Hakim, bernama Ratna Pertiwi, muncul di pembukaan episode. Alur cerita dibawa kembali ke tahun 2003 dan menunjukkan keramaian kota Jakarta, Indonesia. Ratna dibawa ke suatu lab untuk melihat jenazah yang terinfeksi oleh jamur cordyceps dan terlihat adanya bekas gigitan dan tendrils di dalam mulut jenazah. Ratna menyampaikan bahwa penyebab infeksi ini adalah tepung dari pabrik di Jakarta yang terkontaminasi, dan setelah bertahun-tahun mempelajari bidang mikologi, ia yakin bahwa tidak akan pernah bisa ditemukan obat dan vaksin untuk penyakit ini.
1. musings on #TheLastOfUs 102 nobody asked for because I'm like that .. 1st ..Unbelievably proud of Indonesia's Christine Hakim & Yayu Unru's brief but powerful & harrowing performance, both believably carried the foreboding dread, discovering the beginning of the end. pic.twitter.com/tMz18pFIXx

— Timo Tjahjanto (@Timobros) January 24, 2023
Pencipta Craig Mazin menyampaikan ketika diwawancarai oleh majalah Variety bahwa mereka ingin memastikan serial ini dibuat dengan riset yang baik. Secara sains, jamur betul bisa mencemari tepung dan memberikan efek yang berbahaya. Dalam segi latar cerita, mereka memilih Jakarta sebagai pusat dari infeksi cordyceps karena pabrik tepung terbesar di dunia adalah pabrik Bogasari yang terletak di Jakarta.
Episode terbaru dari serial adaptasi The Last of Us dapat disaksikan melalui situs dan aplikasi HBO Max dan HBO GO.