Mengintip Keseharian Perdana Menteri di Serial Terbaru HBO
HBO akan merilis serial dokumenter tentang Sanna Marin, Perdana Menteri Finlandia sejak 2019 yang baru saja mengundurkan diri sebagai ketua Social Democratic Party (SDP) April lalu.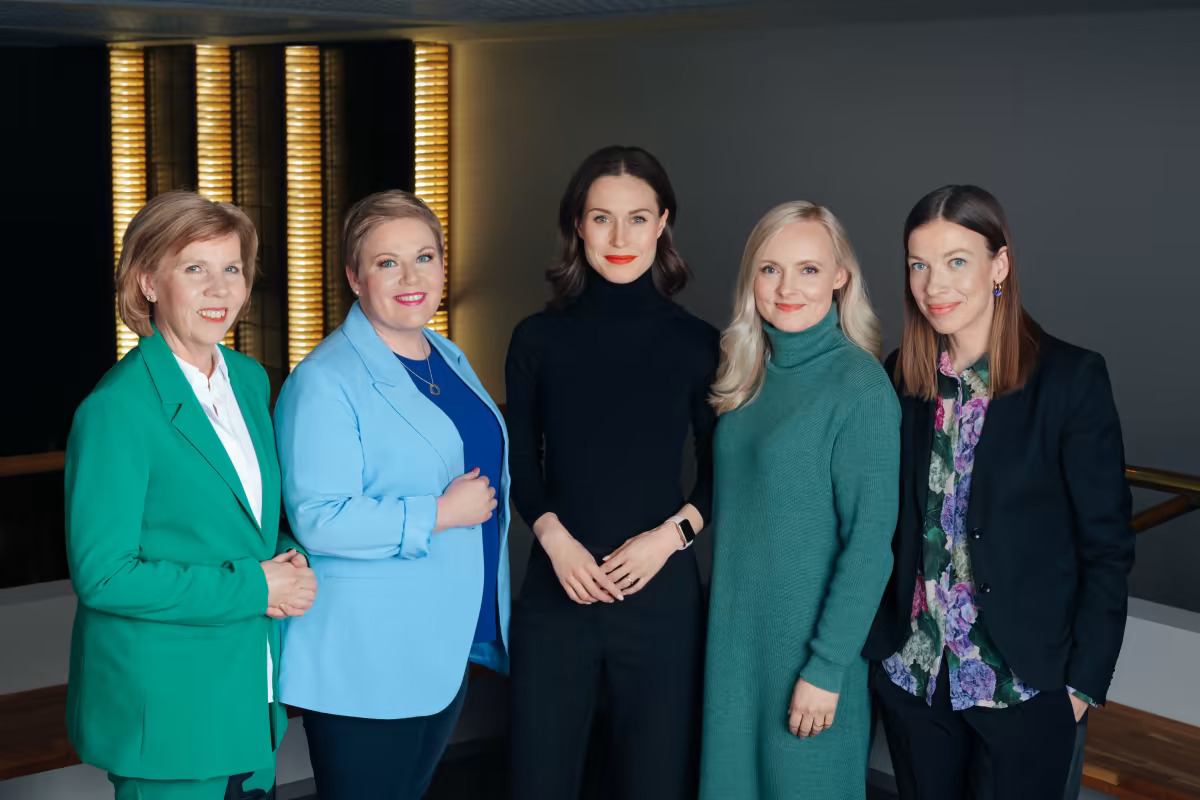 Teks: Dafa Sena
Foto: HBO Max
Berjudul Viisi valittua, atau yang berarti 'lima terpilih', menurut Variety, serial dokumenter ini akan terbagi tiga episode. Serial ini akan fokus kepada rintangan-rintangan yang dilalui lima figur menteri perempuan kabinetnya, mulai dari Marin, Anna-Maja Henriksson (SPP), Annika Saarikko (Cen), Li Andersson (Left) and Maria Ohisalo (Green).  HBO mengatakan serial dokumenter ini bertujuan untuk mengenal lebih para pejabat perempuan ini di balik layar. 
Walau banyak opini negatif yang dipusatkan kepadanya selepas insiden video jogetnya yang bocor tahun lalu, Sanna Marin merupakan perdana menteri termuda Finlandia. Figurnya sebagai perdana menteri mendorong banyak perempuan kalangan muda di Finlandia dan juga dunia. Namun, menurut Mia Halme, selaku sutradara, tekanan yang dilewati cukup berat, sebab ia menjabat penuh selama pandemi COVID-19. Selebihnya, ia harus menanggapi serangan negara tetangganya, Rusia, terhadap Ukraina. 
"Despite their demanding tasks, the ministers in the series are recognisable and relatable women. I am always impressed when any of them speaks bravely with their own voice," ucap Mia Halme. 
"During an exceptionally challenging time in the whirlwind of the coronavirus pandemic and the Russian invasion, the ability of the five ministers has often seemed like a glimmer of light in the dark," lanjutnya.
Meski belum ada konfirmasi tayang di HBO Go Indonesia, serial ini sudah dipastikan tayang di layanan streaming HBO Max Eropa dan Amerika Serikat pada awal musim panas mendatang.