Joy Ride, Film Komedi Adele Lim yang Ingin Bongkar Stereotip Orang Asia di Hollywood
Film ini merupakan karya perdana Adele Lim sebagai seorang sutradara.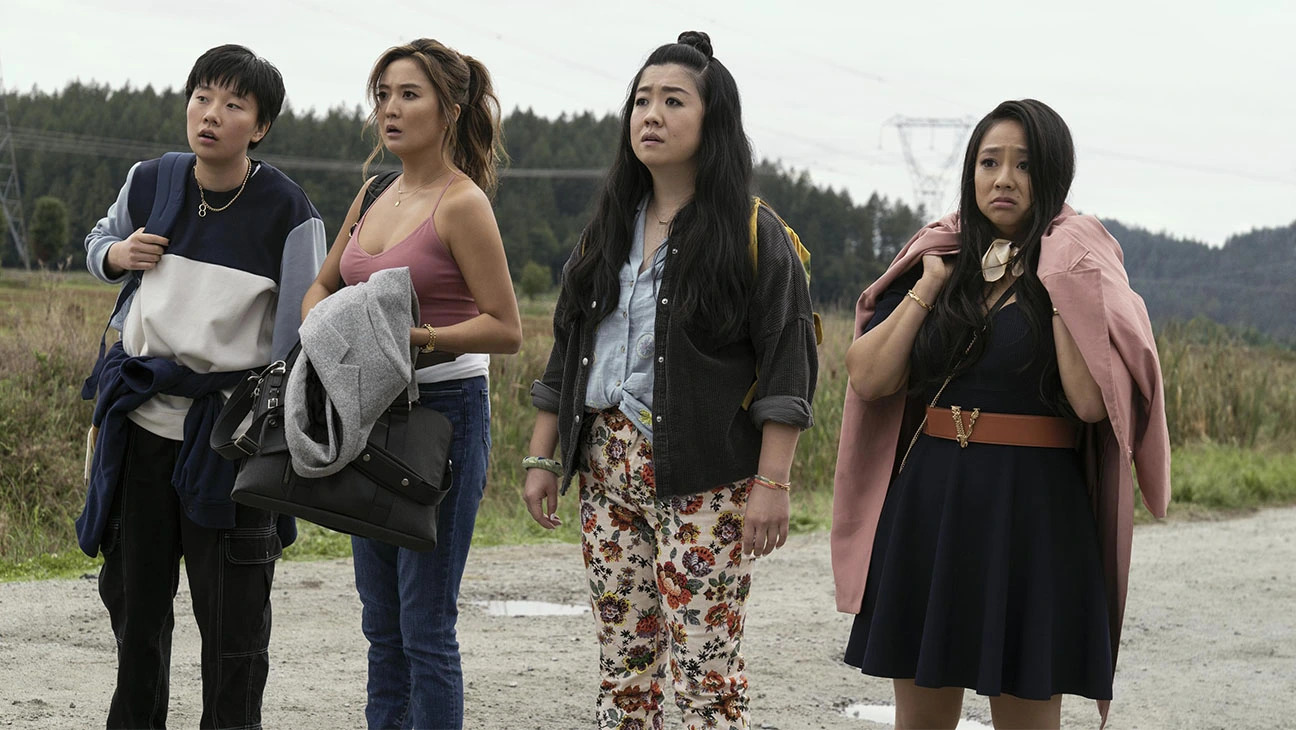 Teks: Alissa Wiranova
Foto: The Hollywood Reporter
Film pertama Adele Lim sebagai seorang sutradara, yang berjudul Joy Ride baru saja tayang perdana di SXSW Festival pada Jumat lalu. 
Film komedi yang  satu ini mengisahkan tentang sekelompok pertemanan berisikan empat orang yang melakukan perjalanan ke Asia. Mulanya, Audrey (Ashley Park) pergi ke Asia untuk melakukan perjalanan bisnis. Dirinya turut mengajak 3 orang lainnya yaitu sahabat masa kecilnya, Lolo (Sherry Cola), teman kuliahnya yang merupakan bintang opera sabun China, Kat (Stephanie Hsu), serta sepupunya, Deadeye (Sabrina Wu). 
Petualangan mereka di Asia ini diwarnai dengan berbagai peristiwa lucu yang menggelitik perut penonton. Meski begitu, perjalanan empat sekawan ini menjadi sangat berarti karena justru mengajarkan banyak hal mulai dari persahabatan hingga pencarian jati diri. 
Joy Ride sendiri juga merupakan film pertama karya Adele Lim sebagai seorang sutradara. Sebelumnya, Lim pernah menjadi co-writer untuk film Crazy Rich Asians serta animasi Disney Raya and the Last Dragon. 
Dalam wawancaranya bersama Vanity Fair, Adele Lim mengungkapkan salah satu alasannya menyutradarai film Ride Joy. Menurutnya, penggambaran perempuan Asia yang tinggal di Amerika kerap kali memiliki stereotip tersendiri. "There's a certain way Asian American women particularly are portrayed in TV and film–there's a lot of exoticization and fetishization," jelasnya. 
"We really wanted to tell a story inspired by our friendship and our friends, and having characters that were messy and thirsty and just pieces of work," ungkap Lim. Melalui film komedi Joy Ride, Lim ingin menampilkan karakter perempuan Asia-Amerika serealistis mungkin. 
Joy Ride nantinya akan segera dirilis di bioskop pada 7 Juli mendatang.