Manga Berjudul 'Go! Go! Loser Ranger!' Sedang Dibuat Anime
Manga Go! Go! Loser Ranger! karya Negi Haruba merupakan satir dan parodi yang memperlihatkan sisi gelap Power Rangers.
Teks: Dafa Sena
Foto: CrunchyRoll
Go! Go! Loser Ranger! (​​Sentai Daishikkaku), atau yang juga dikenal sebagai Loser atau Reject Ranger, merupakan serial manga oleh Negi Haruba yang telah berlangsung sejak 2021. Adaptasi anime dari manga ini akan disutradarakan oleh Keiichi Sato. Manga karya Haruba ini merupakan satire genre gelap dari Power Rangers.
Serial manga Go! Go! Loser Ranger! diterbitkan pada 3 Februari 2021 melalui Weekly Shōnen Magazine milik Kodansha pada edisi ke-10. Volume pertama dirilis pada 16 April 2021 dan sampai 16 Maret 2023, sembilan volume telah dirilis.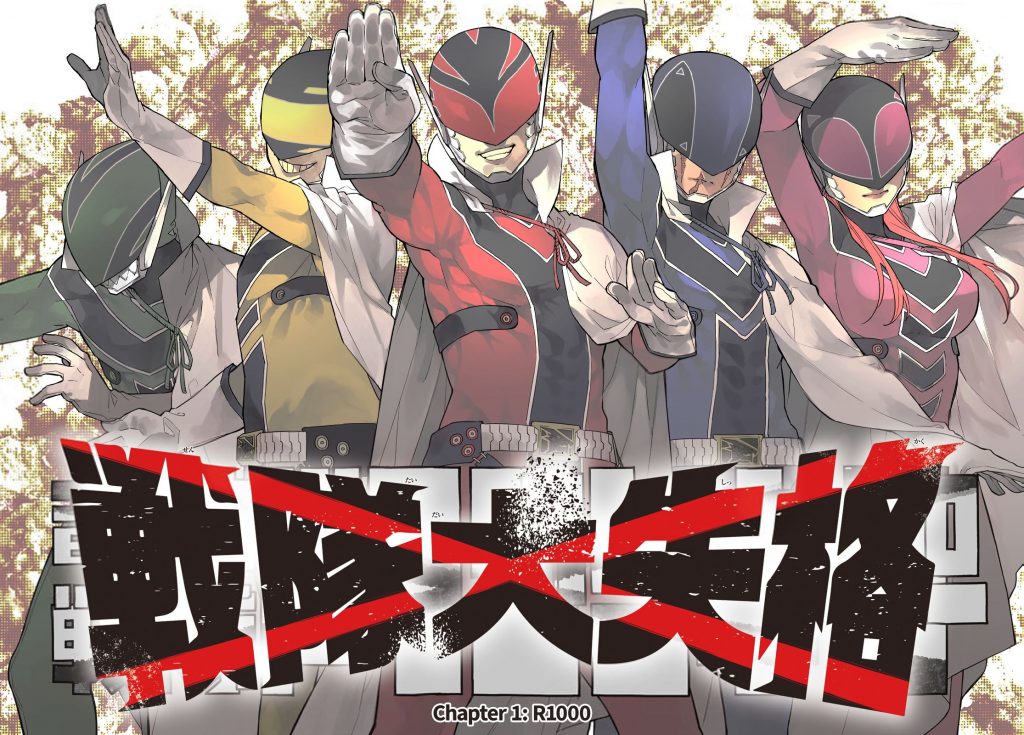 Haruba yang berpengalaman menulis manga bergenre horor merasa bangga dengan proyek adaptasi karyanya.
"Manga production is sometimes a gruelling and lonely process, like throwing a ball into the middle of nowhere. In the midst of all this, I felt rewarded by the anime adaptation, as if I had been given the opportunity to throw the ball back." ungkap Negi Haruba.
Anime Loser Ranger ini akan diadaptasikan oleh Studio Trigger bersama Keiichi Sato, selaku sutradara Tiger and Bunny, Asura, Inuyashiki, dan Mobile Suit Gundam Unicorn. 
Berbeda dengan Power Rangers, Negi Haruba mendalami cerita Go! Go! Loser Ranger! dengan sisi yang lebih gelap. Selebihnya, tak seperti Power Rangers yang selalu melihatkan kemenangan para protagonisnya, kisah Loser Ranger lebih fokus menceritakan perspektif dari para antagonisnya. Seperti yang dikatakan ScreenRant, Loser Ranger menawarkan kisah Dark Ranger Super Sentai yang telah lama dinanti oleh penggemar Power Rangers.
Sedikit mengenai plotnya, Loser Ranger mengisahkan peperangan antara pasukan ranger, Villainous Army of Evil, dari luar angkasa dan pasukan Dragon Keeper di bumi. Villainous Army, berusaha untuk menyerang Bumi. Namun usaha mereka terhalang oleh pasukan Dragon Keeper yang melindungi bumi. 
Meski belum kepastian untuk tanggal rilis, menurut Average Being, anime Go! Go! Loser Ranger! akan dirilis di pertengahan tahun ini.