Mindhunter Season 3 Bisa Terjadi Jika Penggemar Meminta
"If you make enough noise, it might actually happen…." ujar Asif.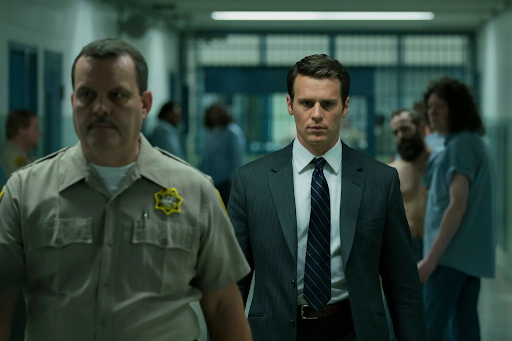 Teks: Deandra Aurellia
Foto: Netflix
Awal pekan ini, Netflix memberikan bocoran proyek baru dari David Fincher. Fans mungkin berharap untuk musim ketiga "Mindhunter," yang berakhir pada 2019, namun nyatanya proyek tersebut adalah "Voir," sebuah docuseries tentang cinema essays. Fincher telah mengatakan bahwa prospek menghidupkan kembali seri tentang profiler pembunuh berantai tersebut mungkin sudah mati, tetapi sutradara pemenang Academy Award, Asif Kapadia, yang memimpin dua episode Season 1, menyarankan bahwa kekuatan penggemar dapat menjadikan Season 3 sebuah kenyataan.
"Audiences around the world need let @netflix know that there is a real interest & demand for Season 3 of @MINDHUNTER_ if you make enough noise, It might actually happen…. #DavidFincher #mindhunter," ujar Asif di Twitternya.
Sutradara lain di serial yang diproduksi oleh Fincher ini termasuk Tobias Lindholm, Andrew Dominik, dan Carl Franklin.
Fincher juga mencatat bahwa "'Mindhunter' sangat berarti bagi saya," menambahkan bahwa selama lebih dari tiga tahun ia menghabiskan enam hingga tujuh bulan setahun di Pittsburgh untuk mengerjakan serial tersebut. "Kami telah melakukan musim pertama 'Mindhunter' tanpa showrunner, dengan saya melakukan pukulan keras setiap minggu. Kami mulai mendapatkan skrip untuk musim kedua, dan saya akhirnya melihat apa yang sudah ditulis dan memutuskan bahwa saya tidak menyukainya. Jadi kami membuangnya dan memulai dari awal."
Fincher berencana untuk memulai produksi film berikutnya, "The Killer," di Paris bulan depan. "Voir" akan tayang perdana di AFI FEST (10 hingga 14 November), meskipun belum ada tanggal streaming yang dikonfirmasi.