Novel Grafis Karya Adrian Tomine, "Shortcomings" Akan Menjadi Film Debut Randall Park Sebagai Sutradara
Park sempat ditolak oleh Adrian Tomine selaku pemilik karya komik grafis "Shortcomings" yang hendak mengadaptasinya menjadi film.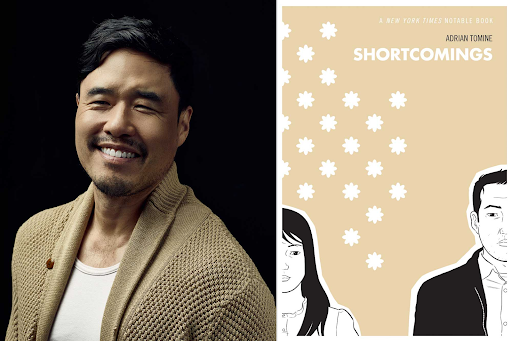 Teks: Daniet Dhaulagiri
Foto: Storm Santos
Randall Park merupakan seorang aktor asal Los Angeles yang banyak dikenal menjadi pemeran dalam film atau serial bergenre komedi; "Always Be My Baby" dan "The Interview" merupakan beberapa di antaranya, meski ia hadir dalam film di luar genre komedi seperti film laga, namun perannya kebanyakan tetap memiliki balutan komedi tersendiri.
Setelah cukup banyak daftar film yang dibintanginya, kini kabarnya Park memilih untuk beranjak ke belakang kamera sebagai sutradara, debutnya ini dilakukan untuk menggarap sebuah film bertajuk "Shortcomings"—yang merupakan adaptasi dari sebuah komik grafis karya Adrian Tomine.
"Shortcomings" adalah film drama komedi yang menceritakan trio anak muda urban asal Bay Area saat mereka menjalani berbagai hubungan interpersonal hingga harus melintasi negara demi mendapatkan koneksi yang ideal. Kabarnya adaptasi skenario dan produksi film tersebut sedang dijalankan juga oleh Tomine.
Park menyampaikan komentar mengenai debutnya tersebut, "I am such a huge fan of Adrian's work, and I'm very excited to team with him and Roadside Attractions on this updated, modern take of 'Shortcomings. In these characters, I see versions of Asian Americans in my own life — the ones I love and the ones I just kind of tolerate."
Namun niatan Randall untuk mengadaptasi karya Tomine awalnya sempat ditolak oleh kartunis kontemporer yang ilustrasinya banyak dikenal melalui The New Yorker. Ia khawatir adaptasi pada medium film tersebut tak bisa mencerminkan gaya dan spirit materinya.
"Randall, Roadside Attractions and Imminent Collision immediately impressed me with their passion, insight and vision for this film. They have been invaluable partners in the process of translating 'Shortcomings' both to the screen as well as to the current time, and I'm honored to be a part of this collaboration." ujar Tomine.
Park tidak menggarap film tersebut sendirian, ia bekerja sama dengan Roadside Attractions, Michael Golamco, dan Hieu Ho's Imminent Collision. Hingga hari ini film "Shortcomings" yang dikerjakannya belum memiliki distributor, namun mereka berencana untuk menjagkau para pembeli dalam beberapa minggu ke depan.
Howard Cohen dan Eric d'Arbeloff selaku wakil presiden akan disertakan oleh produser Roadside Attractions. Wakil presiden senior Jennifer Berman, serta eksekutif kreatif Ryan Paine merupakan beberapa orang yang membawa film tersebut masuk ke perusahaan. "With his adaptation of 'Shortcomings,' Adrian has proven himself not only a brilliant cartoonist but also a talented screenwriter. When Randall came to us with a true artist's vision for telling this story cinematically, everything clicked into place." ucap Berman.