Produser Parasite Akan Membuat Film Tentang Fenomena K-pop
Diproduksi oleh Miky Lee dari Parasite dan Lynda Obst dari Interstellar.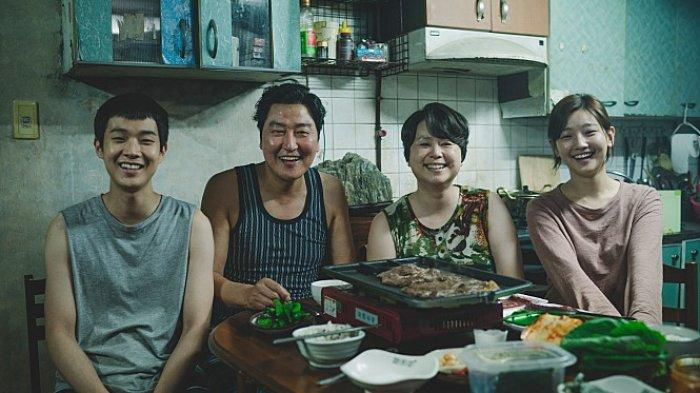 Teks: Deandra Aurellia
Photo: Naver
Selain menu spesial McDonald's dan BTS dan kolaborasi Grimes dan Jennie BLACKPINK yang sama-sama mengguncang dunia, K-pop memang sudah jadi sebuah fenomena global.
Sekarang, film feature-length yang menceritakan dunia K-pop sedang dalam tahap produksi, dengan segelintir produser bertalenta didalamnya seperti Miky Lee, executive producer dari Parasite, dan Lynda Obst dari Interstellar.
K-Pop: Lost In America memang terdengar seperti spin-off dari film road trip Amerika biasa. Menurut Variety, film ini akan berfokus ke sebuah boyband Korea Selatan yang salah mendarat di Texas, sementara mereka hanya punya dua hari sebelum debut besarnya di New York. Dengan waktu dan uang yang minim, mereka harus berusaha mengejar tujuan mereka tersebut.
Film ini telah menggandeng JK Youn sebagai sutradara, yaitu sineas yang telah memproduksi dua film terbesar di Korea Selatan, film disaster action yang berjudul Haeundae (2009) dan melodrama Ode to My Father (2014).
"Kami berencana menggaet artis-artis K-pop dan juga para bintang pop agar filmnya bisa mencapai ranah kepopuleran global," ungkap Youn.
"K-pop dan K-culture memang sangat digemari akhir-akhir ini," ungkap Lee, yang juga pernah terlibat di Snowpiercer dan The Handmaiden. "Kami sangat yakin bahwa film ini akan menarik audience global, entah fans K-pop atau bukan."
Obst mendeskripsikan film ini sebagai sebuah passion project, karena ketertarikannya tentang semua hal yang berbau Korea, salah satunya K-Pop.
K-Pop: Lost in America dijadwalkan akan rilis di 2023. Jika tidak sabar menunggu, film bertema K-pop lain juga sedang diproduksi oleh Sony Pictures Animation, yaitu film berjudul K-Pop: Demon Hunters yang menceritakan tentang girl group Korea pembasmi makhluk astral.