"Stranger Things" Populerkan Kembali Banyak Lagu-lagu 80an Termasuk "Running Up That Hill" dari Kate Bush 
Lagu era 80an "Running Up That Hill" dari penyanyi Inggris Kate Bush melejit kepopulerannya setelah memegang peran kunci di season terbaru "Stranger Things".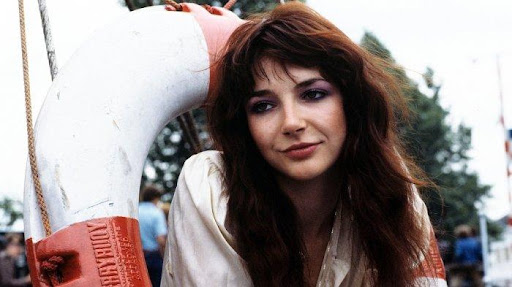 Teks: Inaya Pananto
Foto: Billboard
Hadirnya volume pertama dari season keempat serial Netflix "Stranger Things" tuai ramai atensi positif. Dinobatkan sebagai season terseramnya, selain menghadirkan banyak referensi film-film horror-thriller era 80an, "Stranger Things" juga menghadirkan banyak lagu-lagu yang populer di masa tersebut. Salah satu lagu yang melejit kepopulerannya setelah hadir dalam storyline "Stranger Things" adalah "Running Up That Hill" milik penyanyi Kate Bush. 
https://open.spotify.com/track/75FEaRjZTKLhTrFGsfMUXR?si=0aef546dd8a74ec4 
Lagu yang menjadi kunci penting dalam cerita yang melibatkan karakter Max Mayfield (Sadie Sink) dari cengkeraman kutukan Vecna melejitkan lagu "Running Up That Hill" menjadi lagu Kate Bush dengan jumlah stream terbanyak mengalahkan lagu hit-nya yaitu "Wuthering Heights". Terhitung lagu ini mengalami kenaikan 153% jumlah stream setelah kehadirannya dalam serial ini.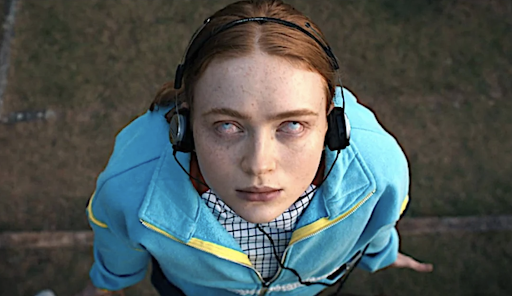 Memenangkan titel "the biggest gainer on the Global Spotify chart", lagu ini juga memuncaki tangga lagu di platform musik lain seperti iTunes. Selain Kate Bush, penyanyi era 80an lain yang lagunya hadir melengkapi serial fantasi-horror-thriller ini adalah Journey, Talking Heads, dan The Cramps. Playlist soundtrack "Stranger Things" yang lengkap akan hadir juga dalam bentuk kaset termasuk juga dengan DVD lengkap dari Volume I dan Volume II season 4. Paket ini akan dapat dibeli pada bulan September mendatang setelah Volume II dirilis bulan Juli.
Konsep lagu favorit menjadi penyelamat kutukan jahat menjadi pembicaraan sarat humor di internet, terutama platform media sosial Twitter. Sadie sendiri sebagai aktor yang memerankan karakter Max, turut mengutarakan lagu apa yang dapat menyelamatkan dirinya dari kutukan Vecna dan menamakan lagu "august" milik Taylor Swift. Telah bekerja bersama dalam music video "All Too Well" Sadie memang telah dikenal sebagai seorang penggemar dan kini kolega dekat dari Taylor Swift.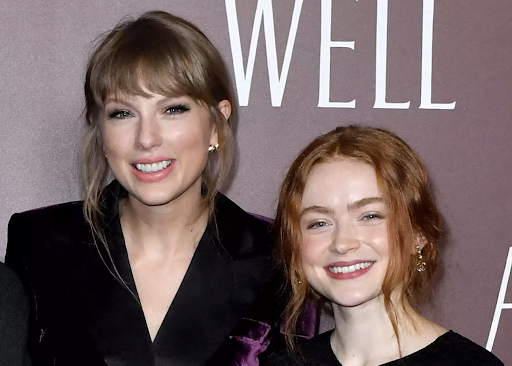 Membawa kembali lagu-lagu lawas ke generasi modern, Stranger Things dinilai berhasil dalam menjembatani unsur-unsur nostalgia dengan pembawaan yang masih relevan dengan Gen Z. Duffer Brothers, sebagai kreator dari serial ini, mengatakan keunikan dari Stranger Things sendiri adalah keambiguannya dari segi usia penonton.