Teaser Terbaru "Last Night in Soho" Mengungkap Sisi Liar Edgar Wright
Sutradara Edgar Wright memberikan daya magis psychological horror lewat film terbarunya.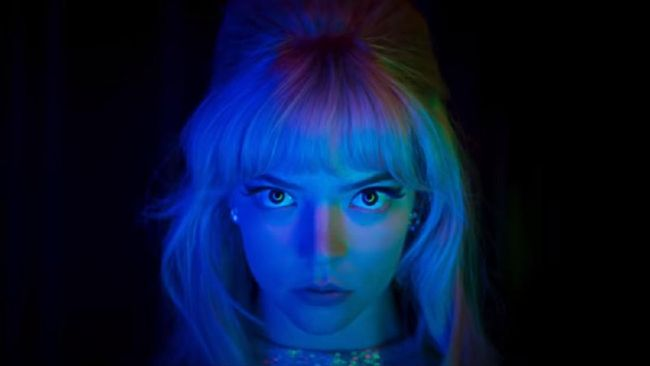 Teks: Hanindito Buwono
Foto: Focus Features
Bagi yang mengenal sutradara Edgar Wright, pasti akan terbayang dengan filmnya yang komedik dan absurd namun kekal seperti "Scott Pilgrim vs. the World" (2010) dan "Trilogi Cornetto" yang terkenal itu ("Shaun of the Dead" (2004), "Hot Fuzz" (2004), dan "The World's End" (2013)), mungkin sudah seharusnya tergantikan dengan mudah dengan tayangan teaser film terbarunya yang akan membuat penonton dibuatnya terdecak kagum, "Last Night in Soho".
Dari teaser terbaru ini penonton akan mengikuti seorang perempuan yaitu Eloise (Thomasin McKenzie), penggemar mode yang memiliki kemampuan untuk memimpikan dirinya ke dalam masa lalu. Naasnya, kemampuan dirinya untuk bisa melihat dirinya di masa lalunya bagian kota London tahun 1960 melainkan bukan bentuk dirinya, muncul Sandy (Anya-Taylor Joy) yang merupakan penyanyi idolanya. Semenjak itulah, pengalaman semakin mengerikan dan menggemparkan dengan Edgar Wright mengemas ceritanya mengalir dari masa lalu hingga masa sekarang. Semakin merinding di akhir cuplikan teaser saat ada suara perempuan berkata, "do you believe in ghost?", penonton akan dikagetkan dengan Eloise yang tiba-tiba terjatuh akibat sebuah tangan muncul mendobrak lantai untuk menggapai kaki tokoh tersebut. 
"Ketika menyaksikannya sedikit, saya merasa terganggu. Sangat claustrophobic. Warnanya sangat intens. Saya rasa orang akan sangat menyukainya. Anda tidak akan bosan," tutur Anya-Taylor Joy dalam Happy Sad Confused podcast seperti dilansir IndieWire.
Focus Features sebagai distributor film ini menyebutkan bahwa psychological horror sangat cocok untuk bisa mendeskripsikan "Last Night in Soho". Tidak memungkinkan jika referensi yang diambil mungkin dari film-film horror "giallo" dari Italia, layaknya "Suspiria" karya Dario Argento tahun 1977 ini mungkin cocok sebagai referensi utama Edgar Wright. Terlepas dari persona karya sebelumnya dari Edgar Wright yang melekat dari penonton, bisa dikatakan bahwa hasil eksperimen di film ini mungkin bisa ditempatkan menjadi salah satu terbaik karyanya. 
Kurang lebih 4 tahun setelah "Baby Driver" (2017) beredar, penonton akan bisa menyaksikan "Last Night in Soho" pada 22 Oktober 2021.