'X', Film Horor-Porn A24 Terbaru yang Dibintangi Mia Goth, hingga Kid Cudi 
Ditulis dan disutradarai oleh Ti West, serta diproduksi A24 bersama perusahaan pencipta Euphoria, Little Lamb Productions.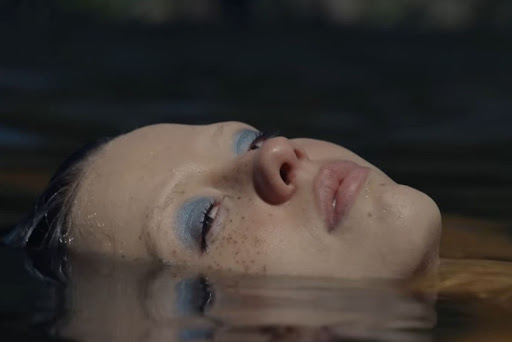 Teks: Nada Salsabila
Foto: A24
A24 terkenal dengan serangkaian genre filmnya, terutama horor. Dari The Witch, Hereditary, Midsommar, hingga Saint Maud, kini A24 menambahkan film menakutkan terbarunya. A24 baru saja merilis trailer film horor terbarunya, X, dengan detail seperti sinopsis yang belum diketahui sebelumnya. Film terbaru ini, bagaimanapun, tidak seperti cerita rumah berhantu tradisional atau cerita tentang cult, melainkan tentang low-fi porn di pedesaan Texas.
Trailer terbaru untuk X mengikuti sekelompok pembuat film muda di tahun 1979 yang berniat untuk diam-diam melakukan syuting film dewasa. Namun saat mereka tiba di rumah pertanian terpencil pedesaan Texas, terdapat penghuni menyeramkan yang tidak begitu ramah.
"Tuan rumah mereka, pasangan tua yang tertutup, menaruh minat khusus pada tamu muda mereka," bunyi sinopsis resmi X dilansir dari Variety. "Saat malam tiba, minat pasangan itu berubah menjadi kekerasan."
Film ini dibintangi oleh Mia Goth, terdapat aktor seperti Scott Mescudi (Kid Cudi), Brittany Snow, Jenna Ortega, Martin Henderson, Owen Campbell, dan Stephen Ure.
Film R-rated ini ditulis dan disutradarai oleh Ti West, yang sebelumnya menyutradarai film cult-horror seperti The Sacrament, The House of the Devil, dan The Innkeepers. A24 juga memproduksinya bersama perusahaan pencipta Euphoria, Sam Levinson, yaitu Little Lamb Productions, sementara Kid Cudi juga bergabung sebagai produser eksekutif.
Tonton trailer mengerikan untuk film A24 X di bawah ini.