Gimme 5: Album Cover yang Menginspirasi Karya Kendra Ahimsa
Dari Miles Davis hingga Shintaro Sakamoto.
Untuk seorang seniman, pastinya mereka tak akan jauh dari hal-hal sekitar yang dapat menginspirasi karya mereka. Inspirasi pun bisa hadir dari mana saja, terlepas dari bentuk mediumnya sendiri. Salah satu seniman lokal dengan karya yang memiliki cakupan inspirasi yang luas adalah Kendra Ahimsa. Ia adalah seorang visual artist dengan karya yang memiliki karakter yang unik dengan elemen psychedelic dan retro-futurism yang dipadu dengan warna-warna yang khas. Selain sibuk menggarap karya personal, ia pun dikenal dengan artwork berupa poster konser musik untuk band lokal maupun internasional seperti Kikagaku Moyo dan Polka Wars. Melihat bagaimana musik adalah salah satu hal yang paling menginspirasi karyanya, untuk seri Gimme 5 kali ini, kami menanyakan Kendra 5 album cover favorit yang mempengaruhi karyanya.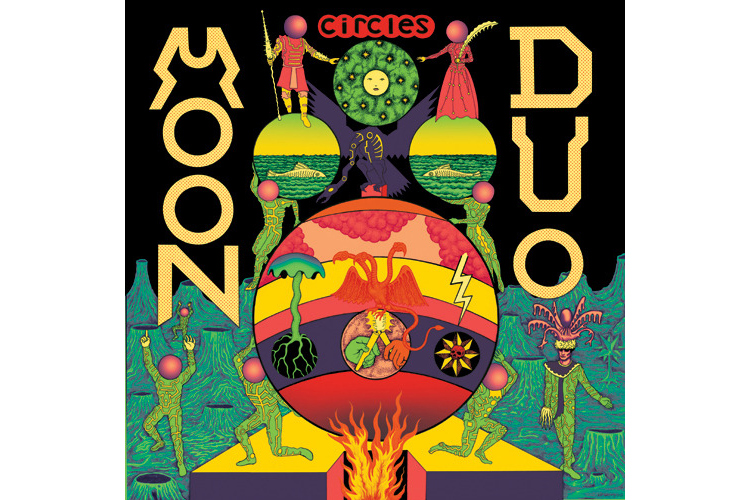 Moon Duo — Circles, karya Will Sweeney
Bagi saya style Will Sweeney itu ibarat Robert Crumb dan Keiichi Tanaami punya anak, combo yang bagus sekali. Figur-figur extraterrestrial, tipografi dan palet warna khas Sweeney, kemudian dipertemukan dengan musik motorik Moon Duo, menghasilkan sebuah karya nan ajaib.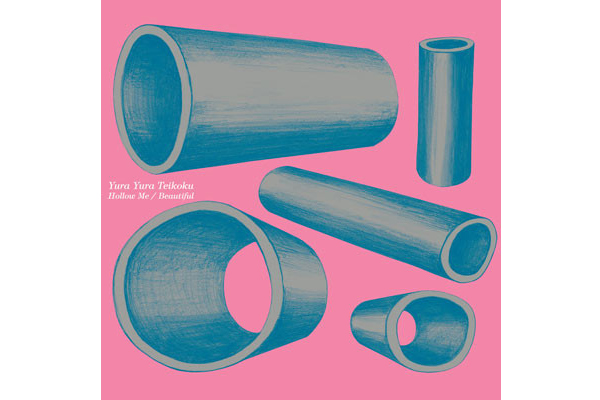 Yura Yura Teikoku — Hollow Me / Beautiful, karya Shintaro Sakamoto
Shintaro Sakamoto selalu mendesain sendiri artworks untuk proyek-proyek musiknya. Pada album ini, dengan kombinasi warna pink dan biru yang sangat menyihir, dia mengkomposisikan perasaan "hollow" dengan selongsong-selongsong pipa sedemikian indahnya. Metafora yang ingin disampaikan baik dari judul dan musik album tersebut diwujudkan oleh visual yang sederhana dan poetic layaknya sebuah haiku.
Semua rilisan kaset Night-People Records, karya Shawn Reed
Saat saya melalui fase eksperimen berkarya menggunakan dua warna, saya diperkenalkan dengan Night-People Records oleh salah satu teman baik saya. Saya begitu takjub saat melihat artworks-nya yang kemudian saya tahu semuanya dibuat oleh seniman Shawn Reed/Digital-Sting. Komposisi yang chaotic dengan estetika DIY photocopy art terstruktur cantik, organik, dan penuh detail.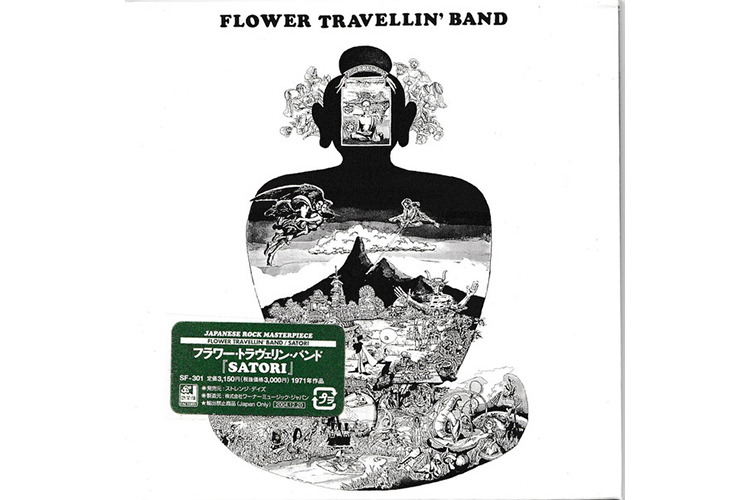 Satori — Flower Travellin' Band, karya Shinobu Ishimaru
Satori yang berarti level tertinggi dalam Zen Buddhism diilustrasikan oleh Ishimaru dengan siluet sang Buddha dipenuhi landscape yang menggambarkan secara mendetail atmosfer dari album tersebut. Powerful sekali.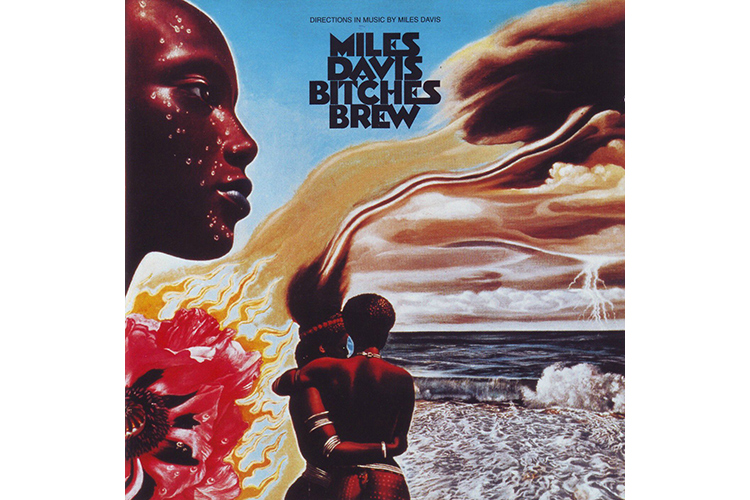 Bitches Brew — Miles Davis, karya Mati Klarwein
All time favorite cover art. Kompleks, multi-layered, sensibilitas Mati Klarwein sebagai seorang seniman berhasil melukiskan musik Miles Davis dengan sangat akurat. Bertemakan "life in and out of balance", Bitches Brew divisualisasikan dengan figur-figur Afro-centric gelap dan terang yang tertandem begitu dinamisnya. Karya yang revolusioner.