30 Tahun Berlalu, NASA Mengeluarkan Misi ke Planet Venus
Misi ini akan tergabung dalam NASA Discovery Program yang sudah terlaksana pada tahun 1992.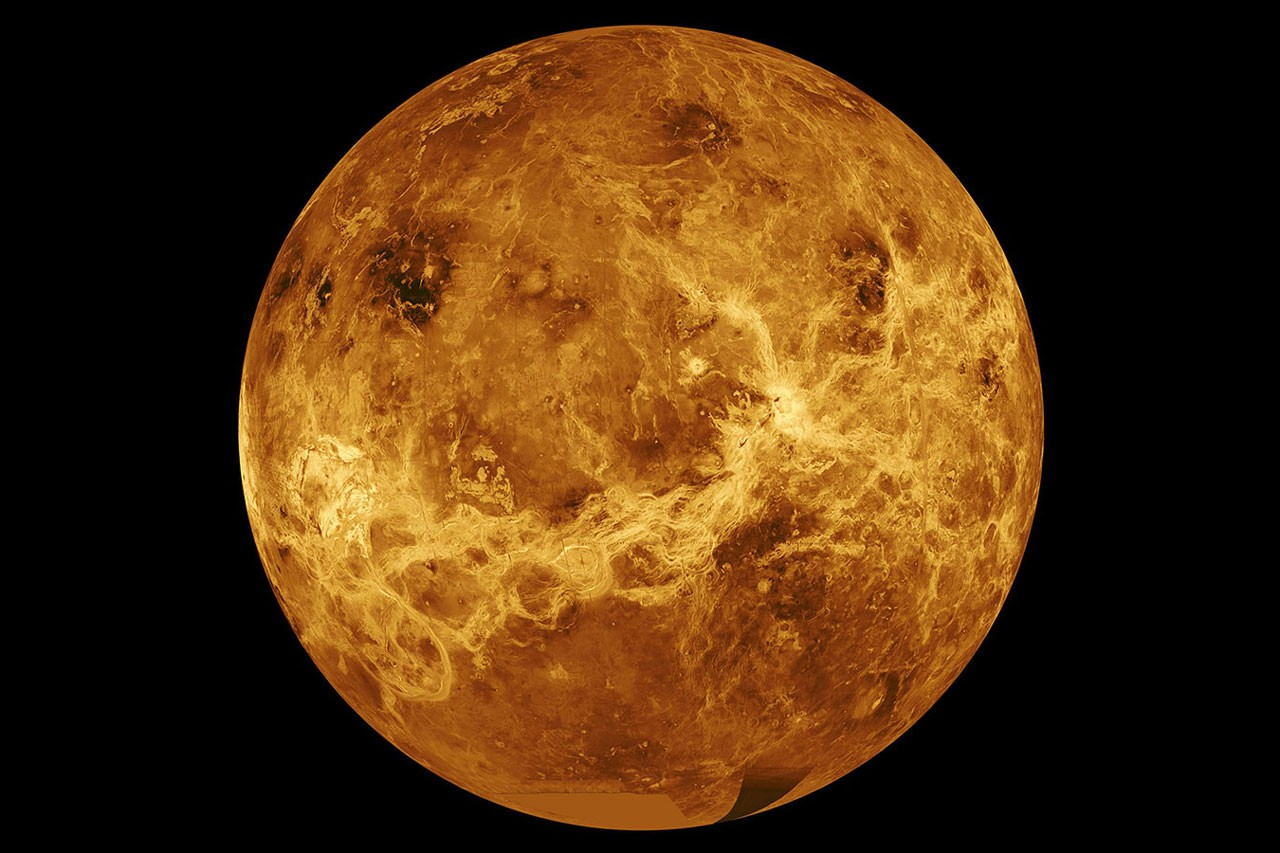 Teks: Hanindito Buwono
Foto: NASA
NASA akan mengeluarkan dua misi luar angkasa ke planet tetangga Bumi, yaitu Venus, untuk bisa lebih memahami sejarah planet tersebut dan mengapa bisa menjadi planet yang kita kenal sekarang.
Misi ini akan tergabung dalam NASA Discovery Program yang sudah terlaksana pada tahun 1992 silam. Tujuan untuk melakukan misi di Venus yang merupakan planet inferno-like adalah mengungkapkan apakah ada perbedaan yang cukup besar dibanding Bumi. Bahkan, menurut ilmuwan NASA, Venus bisa saja menjadi "dunia layak huni pertama di tata surya, lengkap dengan lautan dan iklim seperti Bumi."
Akan ada dua misi yang dilaksanakan. Misi yang pertama disebut DAVINCI+ ("Deep Atmosphere Venus Investigation of Noble gas, Chemistry, and Imaging"), akan mengukur komposisi atmosfer Venus untuk menentukan bagaimana bisa terbentuk planet tersebut. Misi ini juga akan mengetahui apakah sebelumnya pernah memiliki lautan atau tidak. Karena, lautan adalah bagian penting untuk menopang sebuah kehidupan. NASA juga akan mengukur noble gases dan elemen lainnya dengan menerjunkan sebuah bola ke atmosfer tebal untuk mencari tahu mengapa Venus begitu panas terik.
Misi yang kedua disebut VERITAS ("Venus Emissivity, Radio Science, InSAR, Topography, and Spectroscopy"), akan memetakan topografi yang ada di Venus yang bertujuan mengapa planet ini berkembang dengan beda dibanding Bumi. VERITAS juga akan mengukur emisi dari planet untuk menentukan apakah Venus melepaskan uap air ke atmosfer.
"Kami menghidupkan kembali planetary science program kami dengan eksplorasi intens ke dunia yang belum pernah dikunjungi NASA selama lebih dari 30 tahun," kata Thomas Zurbuchen, NASA associate administrator untuk bagian sains.