Fitur Terbaru Twitter, Fleets, Bisa Meminimalisir Social Media Harassment dan Online Bullying
Fitur yang dirancang untuk meningkatkan kenyamanan penggunanya ini resmi dirilis oleh Twitter pada 17 November 2020.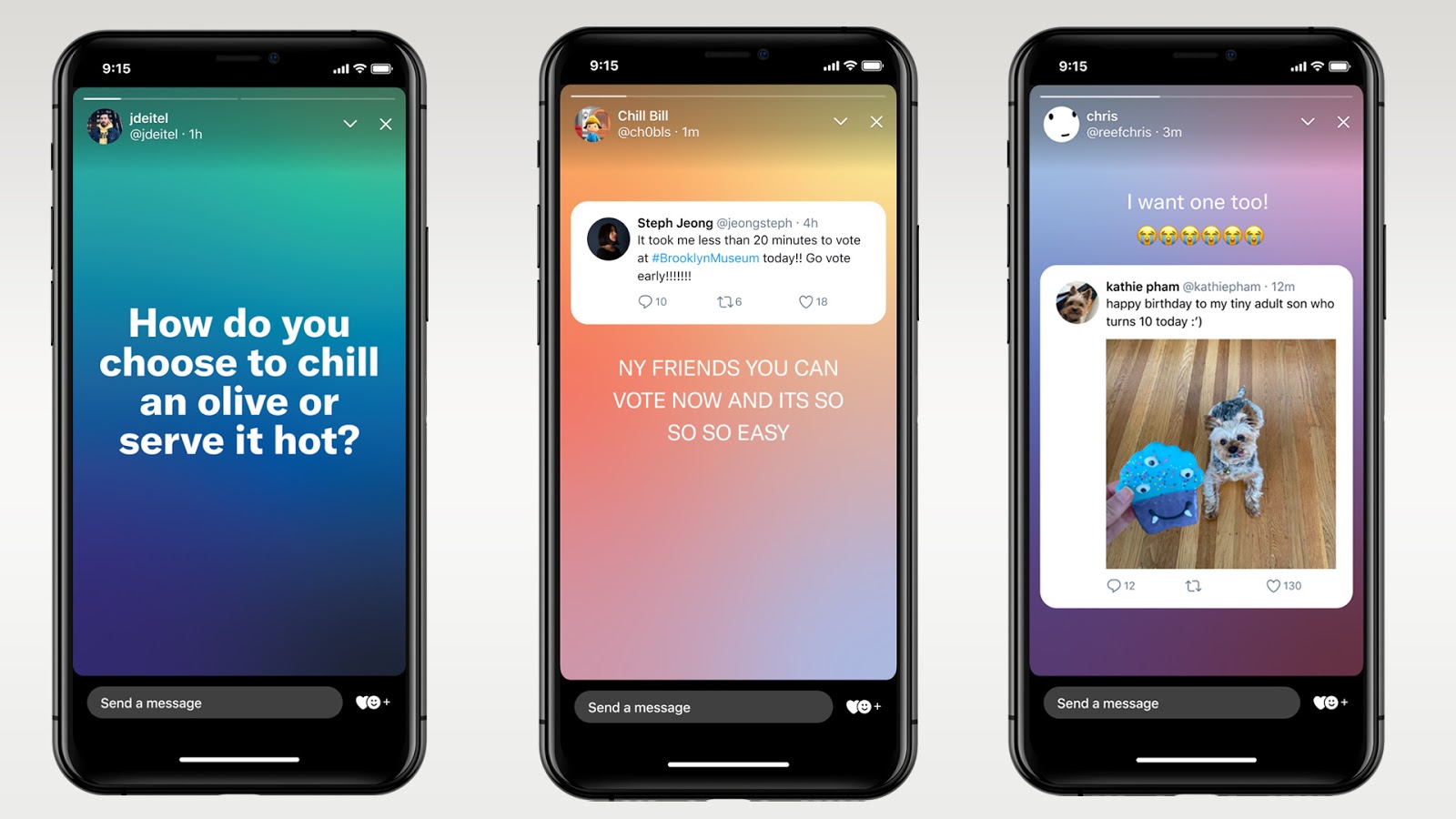 Teks: Daniet Dhaulagiri
Foto: Twitter
Pada 17 November 2020 kemarin, Twitter resmi merilis fitur terbarunya yang dinamakan "Fleets". Kalian yang sering membuat cuitan hanya untuk sekedar dihapus lagi tak lama setelah mempublikasikannya, Fleets bisa menjadi solusi untuk kebiasaan tersebut. Fitur baru itu bisa mengunggah cuitan, foto, atau video yang nantinya akan terhapus terhapus secara otomatis setelah berdurasi satu hari.
Seperti fitur yang sudah terlebih dulu dimiliki Instagram dan Facebook, kurang lebihnya fitur ini merupakan sarana bagi orang yang tidak ingin unggahannya bertahan selamanya. Para pengguna Twitter bisa membuat unggahan baru dengan fitur Fleets, selain itu cuitan, foto, dan video yang sudah lebih dulu pernah dipublikasikan juga bisa kita unggah kembali dalam fitur Fleets.
That thing you didn't Tweet but wanted to but didn't but got so close but then were like nah.

We have a place for that now—Fleets!

Rolling out to everyone starting today. pic.twitter.com/auQAHXZMfH

— Twitter (@Twitter) November 17, 2020
Fleets memang bukan solusi utama untuk mengatasi isu online bullying yang kerap terjadi di media sosial, salah satunya tidak bisa kita pungkiri di Twitter. Namun fitur ini setidaknya bisa mereduksi permasalahan tersebut, pasalnya follower akun Twitter kita tidak bisa menekan tombol Retweet dan Like yang berpeluang menyebarluaskan unggahan melalui Fleets untuk mempermalukan atau bullying. selain itu juga balasan komentar akan terkirim secara langsung ke pesan pribadi. 
Namun perlu digarisbawahi, mau bagaimanapun juga Fleets bukanlah fitur kunci agar kita terbebas dari cancel culture, terlebih jika user-nya  memang tidak bertanggung jawab dalam menggunakan media sosial.
Dilansir melalui engadget Joshua Harris selaku Direktur Desain Twitter berkata, "We've learned Fleets help people feel more comfortable joining the conversation. This enables a less pressurized space to do things like give hot takes or provide new perspectives."