Instagram Tanggapi Kritik dari Penggunannya Terkait Upayanya untuk Semakin Mirip dengan TikTok
Instagram menjadi buah bibir di media sosial karena unggahan Kylie Jenner "Make Instagram, Instagram again, (stop trying to be tiktok I just want to see cute photos of my friends.) Sincerely, everyone."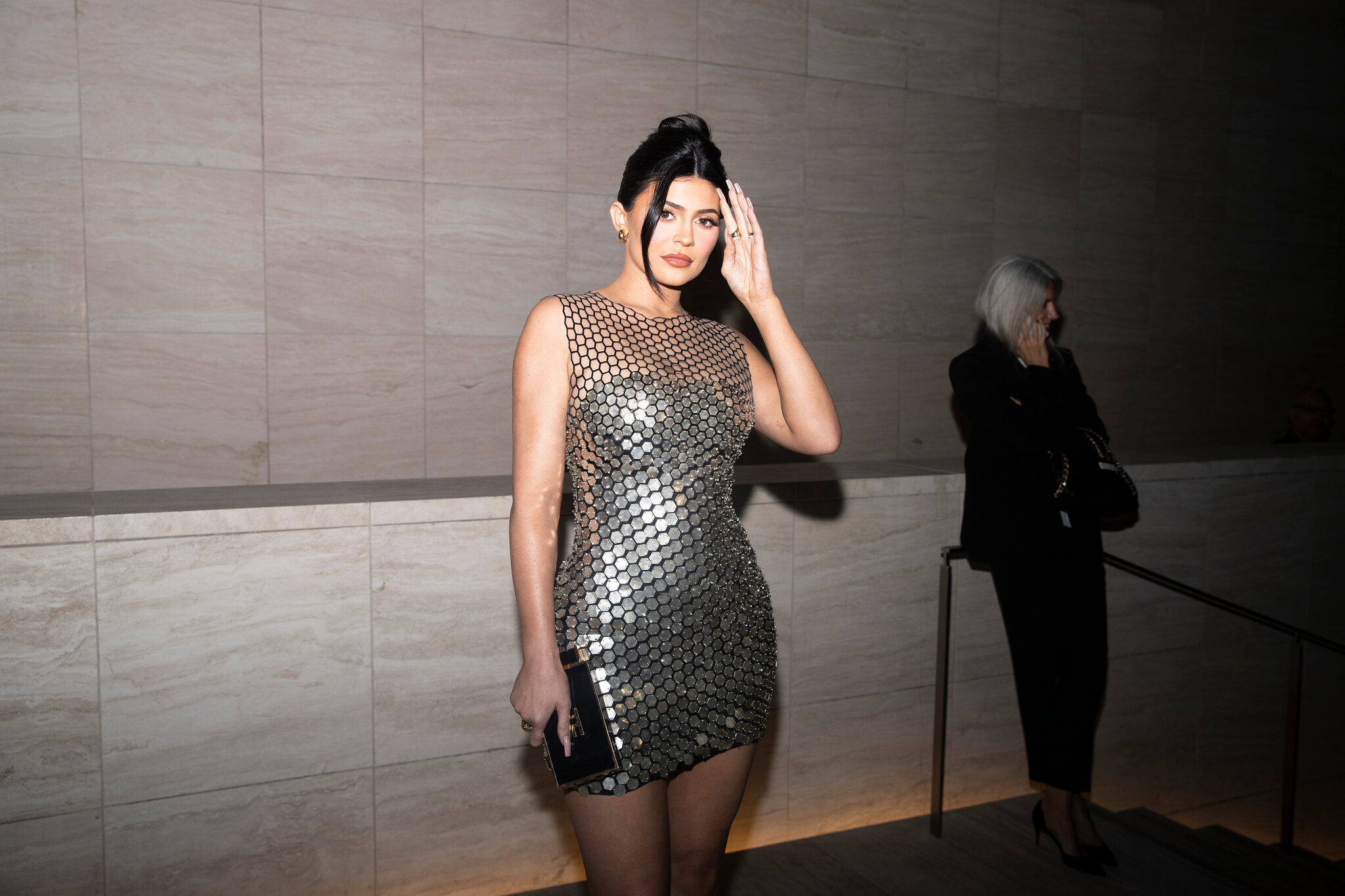 Teks: Adinda R. Syam
Foto: The New York Times
Aplikasi share video yang saat ini dimiliki Meta, Instagram, kembali ramai diperbincangkan minggu ini. Pasalnya, pada hari Minggu lalu, Kylie Jenner, beauty influencer dengan 361 juta followers di akun Instagramnya, menulis "Make Instagram, Instagram again, (stop trying to be tiktok I just want to see cute photos of my friends.) Sincerely, everyone."
Postingan ini juga kembali disuarakan oleh Kylie dan Kim Kardashian di story Instagramnya. Akhirnya, pada Selasa lalu, Adam Mosseri, head of Instagram, mencoba meredam kemarahan para pengguna mengenai bagaimana aplikasi tersebut meluncurkan fitur yang membuatnya lebih mirip TikTok, aplikasi video milik China belakangan ini yang sangat populer.
👋🏼 There's a lot happening on Instagram right now.

I wanted to address a few things we're working on to make Instagram a better experience.

Please let me know what you think 👇🏼 pic.twitter.com/x1If5qrCyS

— Adam Mosseri (@mosseri) July 26, 2022
Untuk mencegah penurunan tingkat pengguna, Instagram mengangkat fitur di mana penggunanya bisa mengunggah foto dan video penuh satu layar yang tidak perlu di-crop. Pekan lalu juga Instagram mengumumkan fitur reels sebagai montase video pendek. Bukankah hal ini tentu membuat Instagram seakan tidak mau kalah dengan fitur video khas Tiktok?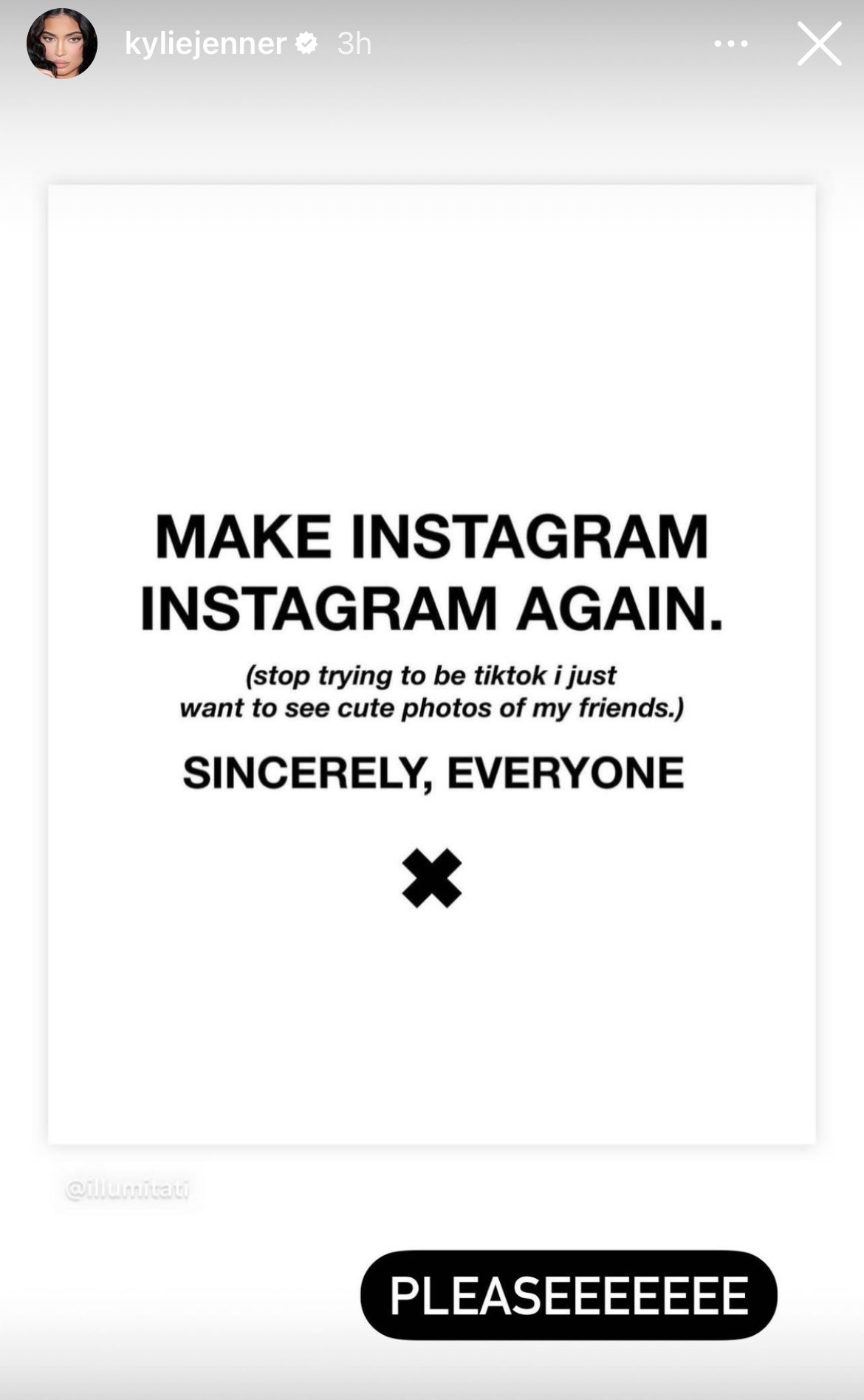 Dalam tweet video Mosseri mengatakan bahwa ia sudah pernah berpikir bahwa Instagram kedepannya memang akan menjadi tempat untuk share video. Pernyataan ini justru menambah semangat para penggunanya untuk me-roasting. Seperti influencer, James Charles yang menanggapi dengan mengatakan bahwa banyaknya video adalah karena setiap user menjadi terpaksa (ketika fitur unggah di Instagram akan otomatis menjadi Reels). 
"The shift to video is not industry wide, it's TikTok-wide," sebagai penutup yang menambah sentimen pengguna Instagram dengan menekankan sindirannya tersebut.