Kian Kompetitif, Disney Kalahkan Jumlah Pelanggan Netflix untuk Pertama Kalinya
Disney raih 14.4 juta pelanggan baru dari kombinasi streaming platform yang dimilikinya, yakni Disney+, Hulu, dan ESPN Plus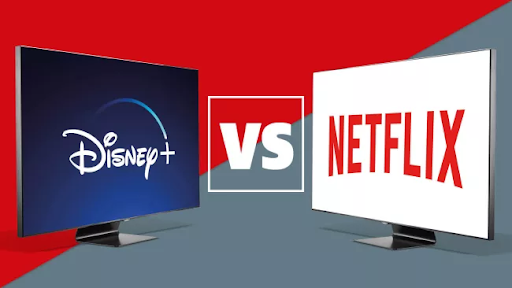 Teks: Septiana Noor Malinda
Foto: Future
Dewasa ini persaingan layanan streaming kian mengetat. Kompetisi ini ditunjukkan dengan jumlah pelanggan Disney yang telah melampaui Netflix untuk pertama kalinya. 
Berdasarkan laporan kuartal ketiga Disney, mereka telah mendapatkan 14.4. juta pelanggan baru sehingga total kini memiliki 221 juta pelanggan. Jumlah ini tentu lebih banyak jika dibandingkan dengan jumlah pelanggan Netflix yang menurut laporannya memiliki pelanggan sejumlah 220.67 juta. 
Menanggapi keberhasilan Disney+ dalam bersaing dengan kompetitor, Bob Chapek selaku Chief Executive Disney mengatakan, "We had an excellent quarter, with our world-class creative and business teams powering outstanding performance at our domestic theme parks, big increases in live-sports viewership, and significant subscriber growth at our streaming services."
Muncul penilaian bahwa terlampauinya jumlah pelanggan Netflix oleh Disney mengindikasikan adanya saturasi pasar dikarenakan Netflix mengalami kesulitan menjadi pemimpin yang signifikan untuk mempertahankan jumlah pelanggan yang ada. Selain itu, Netflix sendiri telah mengumumkan bulan lalu bahwa mereka telah kehilangan 1 juta pelanggannya dan akhirnya mengambil pilihan untuk mendapat dukungan dari iklan
Meskipun demikian, patut digarisbawahi bahwa jumlah pelanggan Disney berasal dari kombinasi streaming platform yang dimiliki Disney termasuk Hulu dan ESPN Plus, sedangkan pelanggan Netflix berasal dari platform tunggal. Oleh karena itu, bisa dibilang saat ini Disney adalah perusahaan paling besar sebagai penyedia layanan streaming, namun tetap saja Netflix adalah streaming platform terbesar.