Queer Nation, Platform Digital untuk Rayakan Pride Month Jarak Jauh oleh Gareth Pugh dan Carson McColl
Sebagai upaya untuk tetap menumbuhkan rasa kebersamaan dalam perayaan Pride Month di tengah COVID-19, pasangan desainer dan musisi asal London ini ingin membawa perayaan pride ke ruang digital.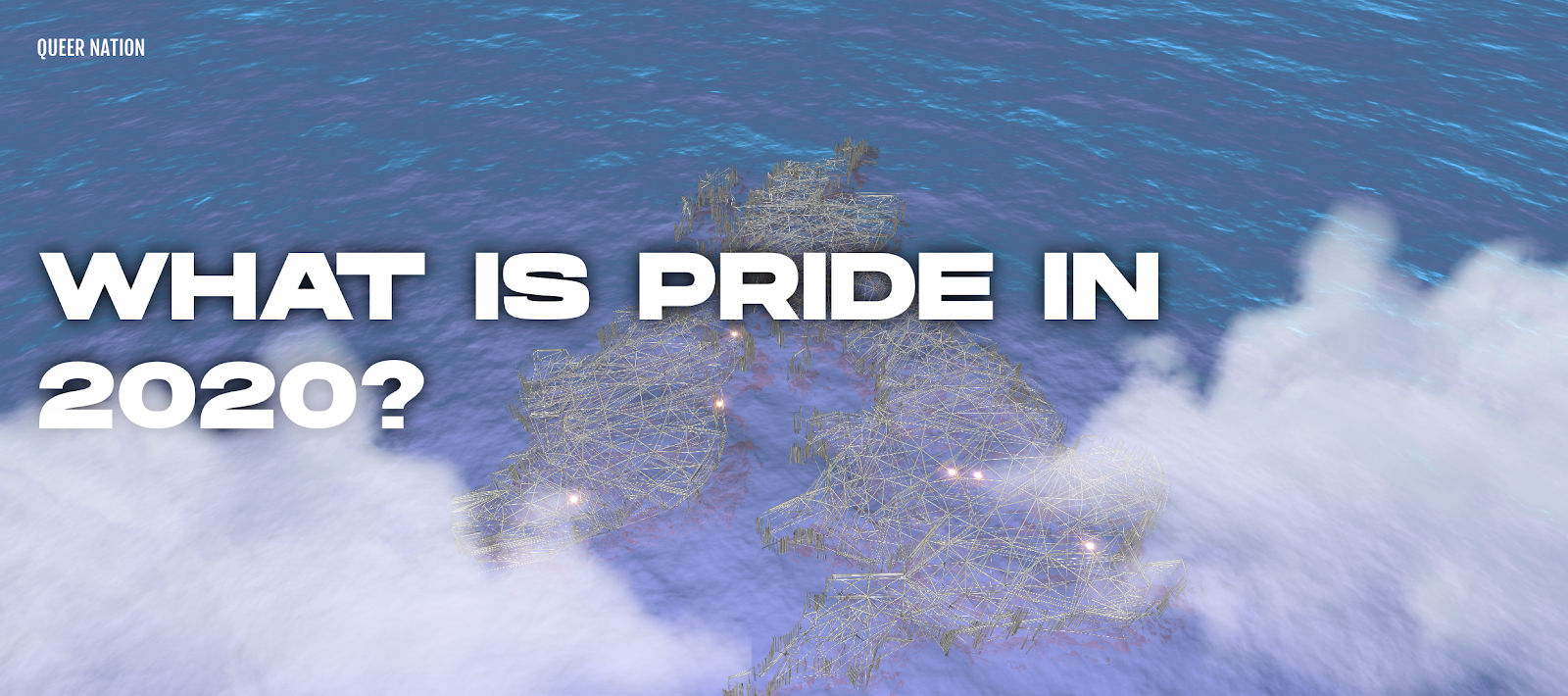 Teks: Annisa Nadia Harsa
Foto: Queer Nation
Gareth Pugh dan Carson McColl, pasangan desainer fashion dan musisi asal London telah berinisiatif meluncurkan Queer Nation, sebuah platform digital untuk memberi dukungan kepada komunitas LGBTQ+ di Inggris dan Irlandia guna rayakan Pride Month bulan Juni ini. Dalam platform tersebut, pasangan tersebut pun mengundang publik untuk mengirim sebuah video yang menjelaskan apa peranan dan arti dari Pride Month bagi komunitas LGBTQ+ di masa kini.
Video pendek yang telah dikirim ke Queer Nation ini nantinya akan diunggah beserta sebuah geotag untuk mewakili suara dari suatu kota, seperti London, Dublin, Birmingham, dan lainnya. Inisiatif untuk menciptakan Queer Nation sendiri merupakan upaya untuk tetap merayakan kebersamaan di komunitas LGBTQ+ di tengah periode yang sangat membatasi perkumpulan-perkumpulan besar secara langsung. Dengan membuka submission, Queer Nation juga ingin membuka perbincangan mengenai persimpangan isu-isu LGBTQ+ seiring dengan isu-isu sosial di kalangan masyarakat belakangan ini, seperti rasisme, kebrutalan polisi, dan lainnya.
Selain itu, perilisan proyek Queer Nation ini rupanya bertepatan dengan peluncuran film duo Gareth Pugh dan Carson McColl, "Soul of a Movement: Four Days in June", yang menceritakan tentang awal-awal dari queer liberation tahun 1969 silam. Juga sebagai upaya untuk menjaga kebersamaan Pride Month, Queer Nation telah bekerja sama dengan berbagai organisasi LGBTQ+ dalam menciptakan platform digital ini. Beberapa di antaranya adalah The Time for Inclusive Education Campaign, Voices4LDN, dan The 343 Belfast. 
Bagi yang penasaran, kunjungi situs resmi Queer Nation untuk menonton video-video kiriman yang telah dimuat atau kunjungi situs resmi dari film  "Soul of a Movement: Four Days in June" untuk mengetahui informasi lebih lanjut mengenai film tersebut.