Resmi! AI-Generated Images Tak Akan Peroleh Perlindungan Hak Cipta
Keputusan ini disampaikan oleh United States Copyright Office dengan alasan bahwa hak cipta hanya dapat diberikan pada karya manusia.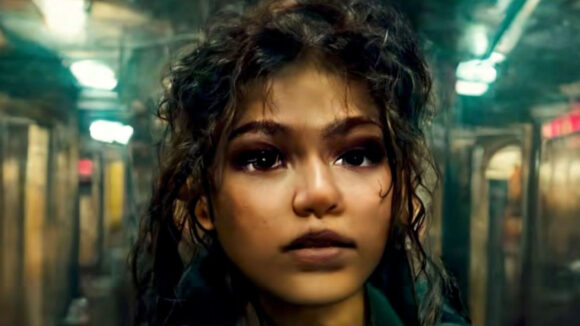 Teks: Alissa Wiranova
Foto: Cartoon Brew
US Copyright Office (USCO) baru saja mengumumkan bahwa AI-generated images atau gambar yang dibuat oleh AI, resmi tak dapat menerima perlindungan hak cipta. 
Keputusan ini bermula dari graphic novel berjudul 'Zarya of the Dawn' yang ditulis oleh Kris Kashtanova.  Pihak USCO kala itu meninjau ulang hak cipta yang sebelumnya mereka berikan kepada Kashtanova, setelah menyadari bahwa seluruh ilustrasi yang ada di dalam buku ini merupakan hasil dari Midjourney, sebuah AI generator yang dapat mengubah perintah teks manusia menjadi gambar atau ilustrasi. 
Hak cipta yang semula diberikan kepada Kashtanova atas buku Zarya of the Dawn ini kemudian dicabut oleh pihak USCO. Mengutip Compendium of U.S. Copyright Office Practices, USCO menyatakan bahwa hak cipta hanya dapat diberikan kepada karya yang dibuat langsung oleh manusia, bukan melalui teknologi seperti AI. Meski begitu, USCO menyatakan bahwa Kashtanova masih dapat mengajukan hak cipta hanya untuk bagian buku yang ia tulis menggunakan kemampuannya sendiri, juga pada bagaimana caranya menyusun ilustrasi hasil karya Midjourney ini pada tiap lembar buku. 
Keputusan USCO ini nyatanya menerima kritik dari Kashtanova sendiri. Menurutnya, hasil ilustrasi Midjourney juga merupakan sebuah 'direct expression of my creativity and therefore copyrightable'. 
My lawyers are looking at our options to further explain to the Copyright Office how individual images produced by Midjourney are a direct expression of my creativity and therefore copyrightable.

— Kris Kashtanova (@icreatelife) February 22, 2023
Meski begitu, keputusan USCO untuk tidak memberikan hak cipta kepada ilustrasi hasil karya AI ini dinilai merupakan salah satu dukungan kepada seniman 'orisinal' di luar sana yang tak mengandalkan teknologi AI seperti Midjourney.