Trailer Baru Pokémon Legends: Arceus Menceritakan Lebih Tentang Hisui Region
Pokémon Legends: Arceus akan berlatar di Hisui Region, cikal bakal Sinnoh Region.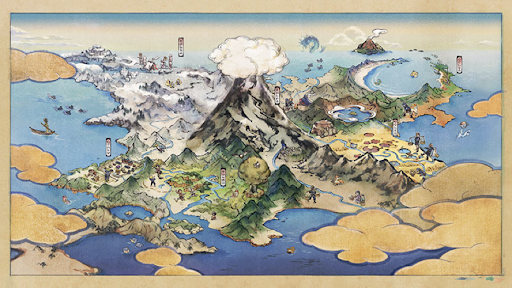 Teks: Nancy Rumagit
Foto: Pokemon Legends: Arceus (Nintendo Switch)
Nintendo Switch akan mengeluarkan game terbaru, Pokémon Legends: Arceus pada tanggal 28 Januari 2022. Game ini merupakan bagian dalam serial game Pokémon, yang pertama kali dirilis dengan nama Pocket Monsters Red and Green di Jepang pada 27 Februari 1996.
Pokémon Legends: Arceus telah mengeluarkan trailer yang memberikan preview atas seperti apa game ini akan terlihat, dan juga latar dari dunia ini, yaitu Hisui Region.
Hisui merupakan region yang nantinya akan menjadi Sinnoh region. Di laman resmi Pokémon Legends: Arceus, mereka menceritakan, "Mount Coronet rises from the center of the Hisui region, surrounded on all sides by areas with distinct environments. Each area is rich in its own natural features and plays host to different Pokémon ecosystems. One such area is the Obsidian Fieldlands, which is resplendent with gorgeous flowers and verdant vegetation—what's more, it appears to teem with Pokémon that favor meadows and forests."
Selain Hisui, Pokémon Legends: Arceus pun akan mengenalkan sejumlah pokémon baru, di antaranya evolusi Stantler – Wyrdeer, Basculin – Basculegion, Schyter – Kleavor, dan versi spesifik region Braviary, Growlithe, Voltorb, Zoroark, dan Zorua.