Vice Media Group Kini Ikut Terjun ke Metaverse bersama Bjarke Ingels Group
Viceverse akan dimulai dengan 2 lantai dengan sasaran 12 lantai total seiring perkembangan proyek tersebut.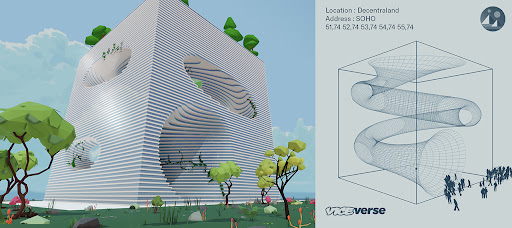 Teks: Nancy Rumagit
Foto: Vice Media Group/Bjarke Ingels Group
Vice Media Group telah bekerjasama dengan Bjarke Ingels Group (BIG) untuk menciptakan metaverse untuk para karyawannya dengan nama 'Viceverse'. Morten Grubak, global executive creative director of innovation di agensi kreatif Vice Media, Virtue Futures, mengatakan kepada Dezeen, "It's an extremely organic building, we can install an entire floor in a day so we see it as an experimental playground and canvas on which to build. Teams can experiment with NFTs, Decentralised Autonomous Organizations (DAOs) and Web 3.0, applying insights directly for brands eager to make an impact."
Grubak kemudian menambahkan bahwa kantor virtual Viceverse akan dimulai dengan dua lantai dan satu lantai rahasia, dengan sasaran 12 lantai total seiring yang akan ditambahkan satu per satu seiring perkembangan proyek ini. "Visually, it is aesthetically by far the most beautiful open metaverse platform, even though it still looks like a PlayStation One game," ujar Grubak kepada Campaign.
Dengan perkembangan terbaru ini untuk Vice, Grubak pun telah menyatakan bahwa mereka akan mencari tujuan mereka untuk masuk ke dalam dunia metaverse, selain untuk "[be] inside the culture of the future" dan "just building stuff."
"So we're really using a lot of our time really advising and making strategy for how to launch your digital goods, and on what type of platform to make sense for your audience."