Monumen Metabolisme Tokyo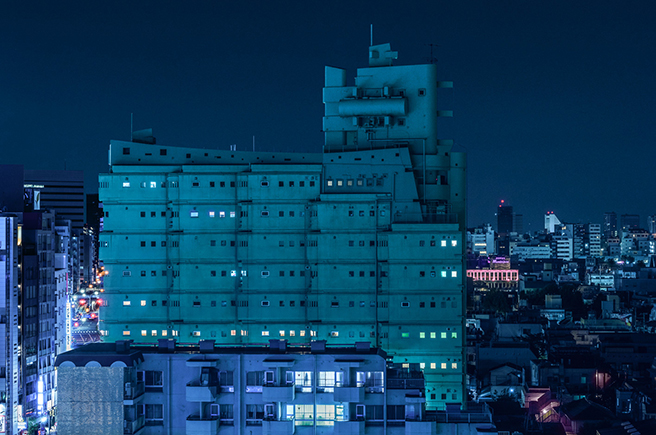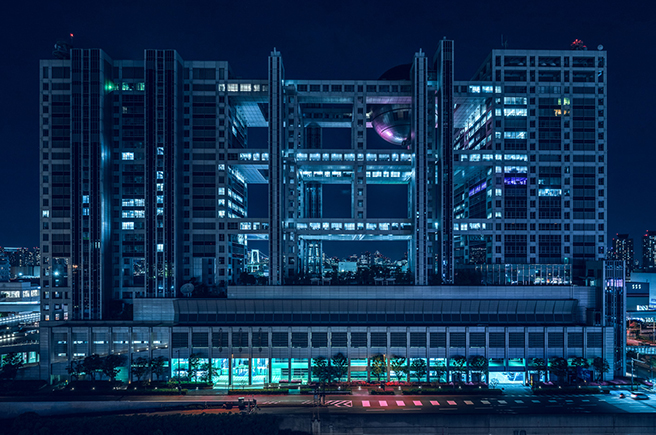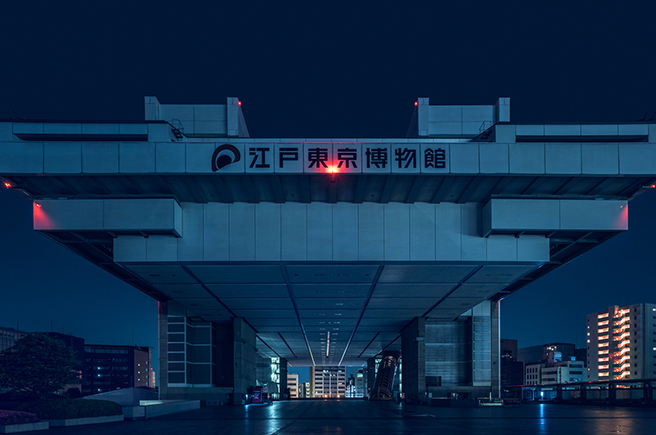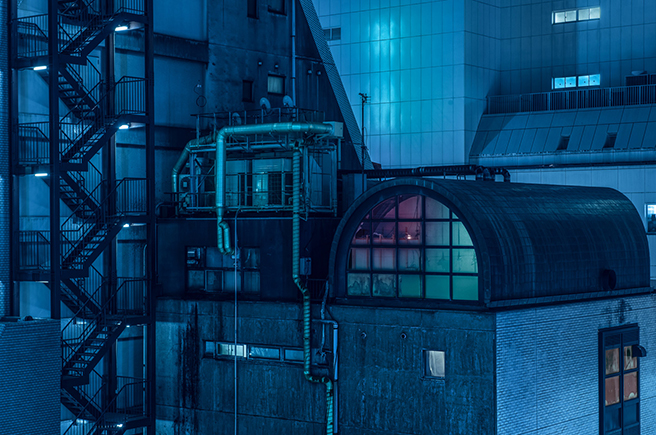 Teks: Ranti Ekaputri
Foto: Wallpaper
Gambaran akan kota Tokyo identik dengan ramainya orang-orang yang lalu lalang di antara gedung-gedung pencakar langit yang mengelilingi, seperti layaknya kota metropolitan modern pada umumnya. Namun, sebuah seri fotografi karya Tom Blanchford menunjukkan suasana Tokyo yang amat kontras, bahkan asing. Bertajuk "Nihon Noir," fotografer asal Melbourne ini seakan menyulap Tokyo menjadi kota cyberpunk layaknya setting film Blade Runner atau Ghost in The Shell.
Mimpi akan kota 'masa depan' dengan siluet-siluet bangunan yang tampak seperti mesin-mesin raksasa dianggap serupa dengan visi gerakan arsitektur metabolisme yang melanda Jepang tahun 1960-an. Di antara foto-fotonya, dapat ditemui bangunan-bangunan yang menjadi 'monumen' dari gerakan ini. Fuji TV Headquarters dan Shizuoka Press and Broadcasting Center yang dirancang oleh arsitek pelopor metabolisme, Kenzo Tange, diambil di malam hari dengan pencahayaan temaram dan juga lampu neon beraneka warna. Tidak ketinggalan juga foto dari Nagakin Capsule Tower karya Kisho Kurokawa, yang didaulat menjadi bangunan paling ikonik dari gerakan ini.
Selain itu, Blanchford juga menangkap sudut-sudut lain dari kota Tokyo dengan tetap mempertahankan skema hyper-saturated palette dalam foto-fotonya. Tidak adanya aktivitas manusia dalam foto yang diambil di malam buta tersebut memberikan ketenangan yang misterius dan cenderung mengerikan. Melalui Nihon Noir, Blanchford membawa orang-orang untuk larut ke dalam sebuah dunia paralel di mana sebuah 'kota modern' digambarkan secara berbeda.