Album "Live and Loud" (1993) Milik Nirvana Segera Dirilis dalam Bentuk Vinyl
Album Nirvana "Live and Loud" akan segera dirilis kembali.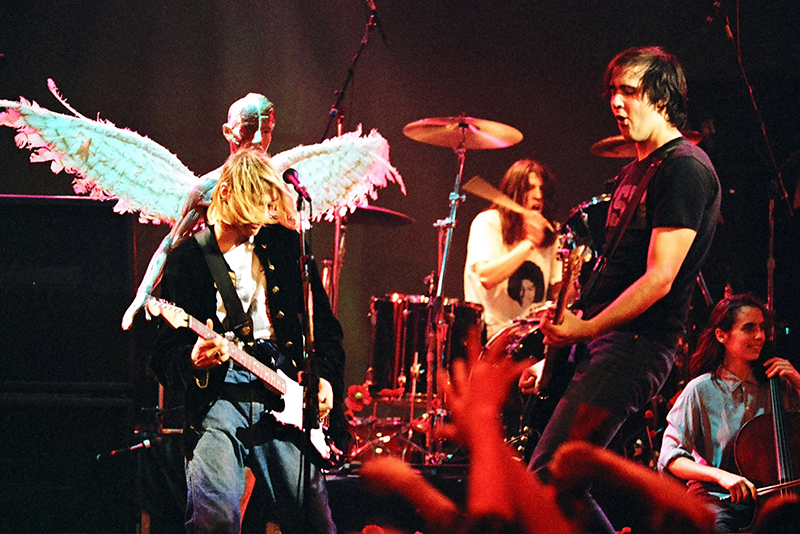 Teks: Gernas Geraldi
Foto: Jeff Kravitz
Nirvana, band grunge asal Amerika Serikat ini akan merilis album "Live and Loud" dari tahun 1993 dalam bentuk vinyl dan segera tersedia pada streaming platform.
Unit yang terdiri dari Kurt Cobain (Vocal & Guitar), Krist Novoselic (Bass) dan Dave Grohl (Drum) ini terkenal dengan single mereka berjudul "Smells Like Teen Spirit" yang dirilis pada tahun 1991. Meskipun band ini sudah tidak ada sejak kepergian Kurt Cobain sejak 5 April 1994, namun lagu-lagu mereka masih didengarkan hingga era ini. 
Pada tanggal 13 Desember 1993 mereka pernah melakukan penampilan bernama "Live and Loud" di Pier 48, Seattle, Amerika Serikat. MTV merekam seluruh penampilan mereka untuk dijadikan sebuah album. Album tersebut pun pertama kali dikeluarkan dalam bentuk DVD dan CD pada September 2013 untuk memperingati rekaman studio yang terakhir Nirvana yang ke-20 tahun di Utero. Keputusan untuk merilis kembali album ini dalam versi vinyl double LP menjadi hal yang ditunggu para fansnya. 
Album tersebut terdiri dari 17 lagu beberapa di antaranya adalah "Drain You", "Breed", "Serve the Servants", "Sliver", "Pennyroyal Tea", "All Apologies", "Heart-Shaped Box", "Come as You Are", "Lithium", "About a Girl", dan juga ada lagu David Bowie yang dicover oleh Nirvana berjudul "The Man Who Sold The World". 
Album ini dikabarkan akan rilis pada tanggal 30 Agustus 2019.