Astronomyy on His Unique Sound and Starting a New Chapter
We talked to Astronomyy before his show at LaLaLa Festival about his assortment of influences, writing for other artists, and new beginnings.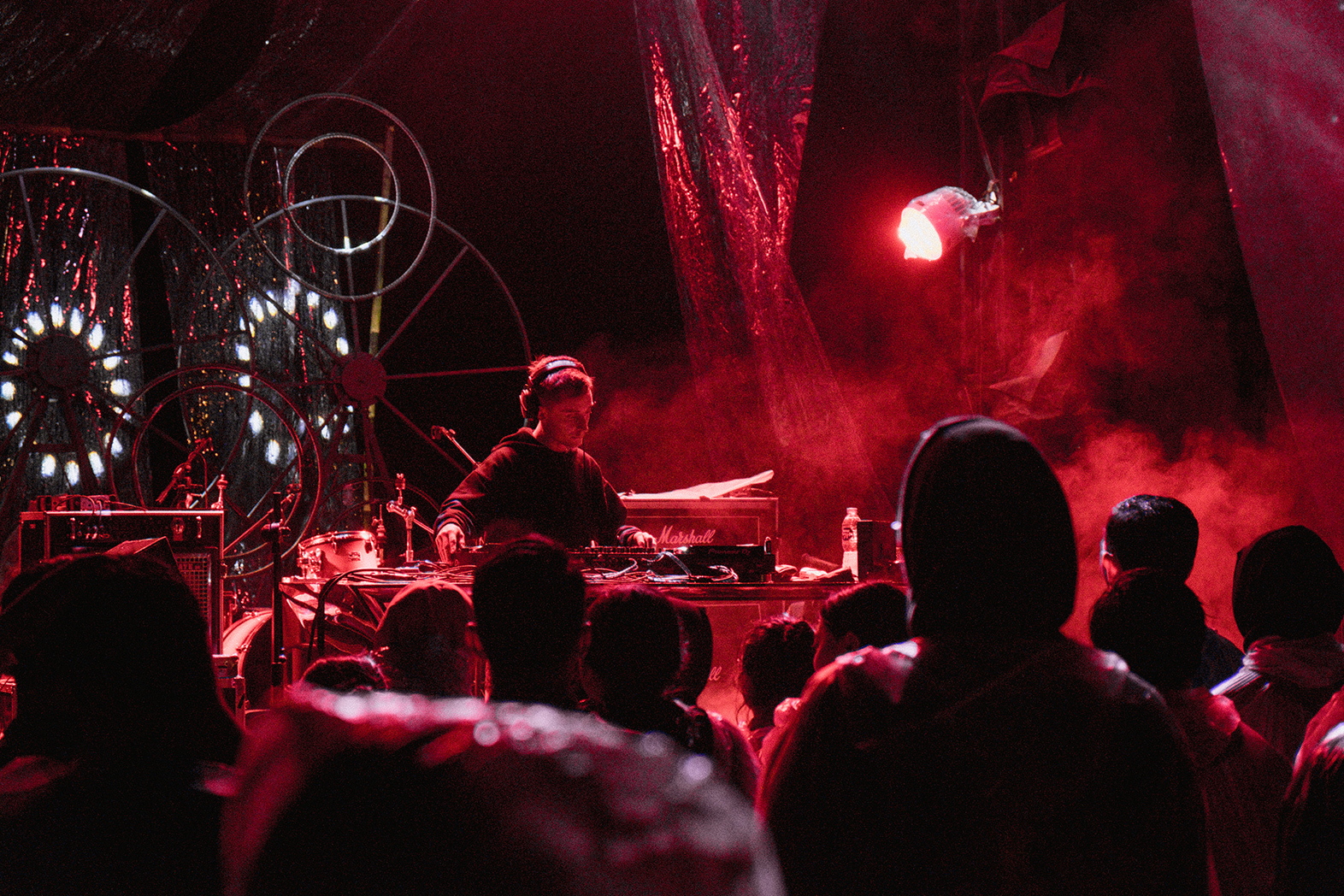 Foto: LaLaLa Festival
As a music producer who has gained popularity for his atmospheric chillwave music in 2014, it seems that Astronomyy has been taking his time to produce new materials. Aside from producing music for the moniker Astronomyy, the British producer has also been using his songwriting skills for other artists as well, sending one of his tracks "Never Forget You" to the top of the charts with the help of MNEK and Zara Larsson. We caught up with him ahead of his show for LaLaLa Festival to talk about evolving from the bedroom music vibe, giving his tracks a proper release and his upcoming album.
Your early releases has a major bedroom-music vibe. How has your music evolve ever since your first EP "There For U"?
I think I've just been listening to and discovering a lot older releases, and taking that on board and so much more refined sound these days.
It was mentioned that you like to label your music as surf-pop, but it has also been described as electro-pop, dream-pop and alt-R&B amongst other things. How does it feel to have so many genres tied to your music, and what does it say about your influences?
I personally love that kind of thing. I'm influenced by a lot of different kinds of music – it was like surf guitar and stuff like that from the 60s. The idea of when I make music is to just take from different sources and create my own kind of unique sound from that.
In your EP "Rest In Paradise" you have reworked two of your older tracks and gave it a proper release. Do you still have a lot of tracks that you think deserve the same treatment?
There's definitely a lot of songs that I haven't released that I would, but I think that for me, when I initially released those songs I didn't expect them to gain any of the success that they did. I released them on Soundcloud just for free and they were demos. So it was nice to actually give them a proper mix and just the release that they deserve.
You're also known to have produced music for others. Is there any difference in making music for yourself?
I think when you work with another artist, they sometimes have an idea in mind of how they want it to sound and that was just off the cuff – it happened as a happy accident and it was really fun and it got a huge success but for me personally, my own music is definitely – I don't know, it could be hard because I'm into a lot of different influences and when I made that song it was a commercial song. It was pop music.
This is going to be your first time playing in Indonesia, have you prepared anything exciting for the crowd at Lalala Festival?
Yeah, I'm actually playing an Indonesian song that I discovered today and I'm going to put that into the set and it fits perfectly because I'm playing a lot of 80s disco.
What's next for Astronomyy?
I'm working on finishing up my album at the moment and it sounded great. So "Rest In Paradise", the previous EP, the name was Rest in Paradise because it was kind of the end of a chapter in my life and this is the beginning of the next. It's exciting.