Beyonce Gandeng Madonna dalam Versi Remix dari Lagu "Break My Soul"
Antar satu legenda dengan legenda lain, Beyonce gaet Madonna dalam versi remix dari lagunya "Break My Soul".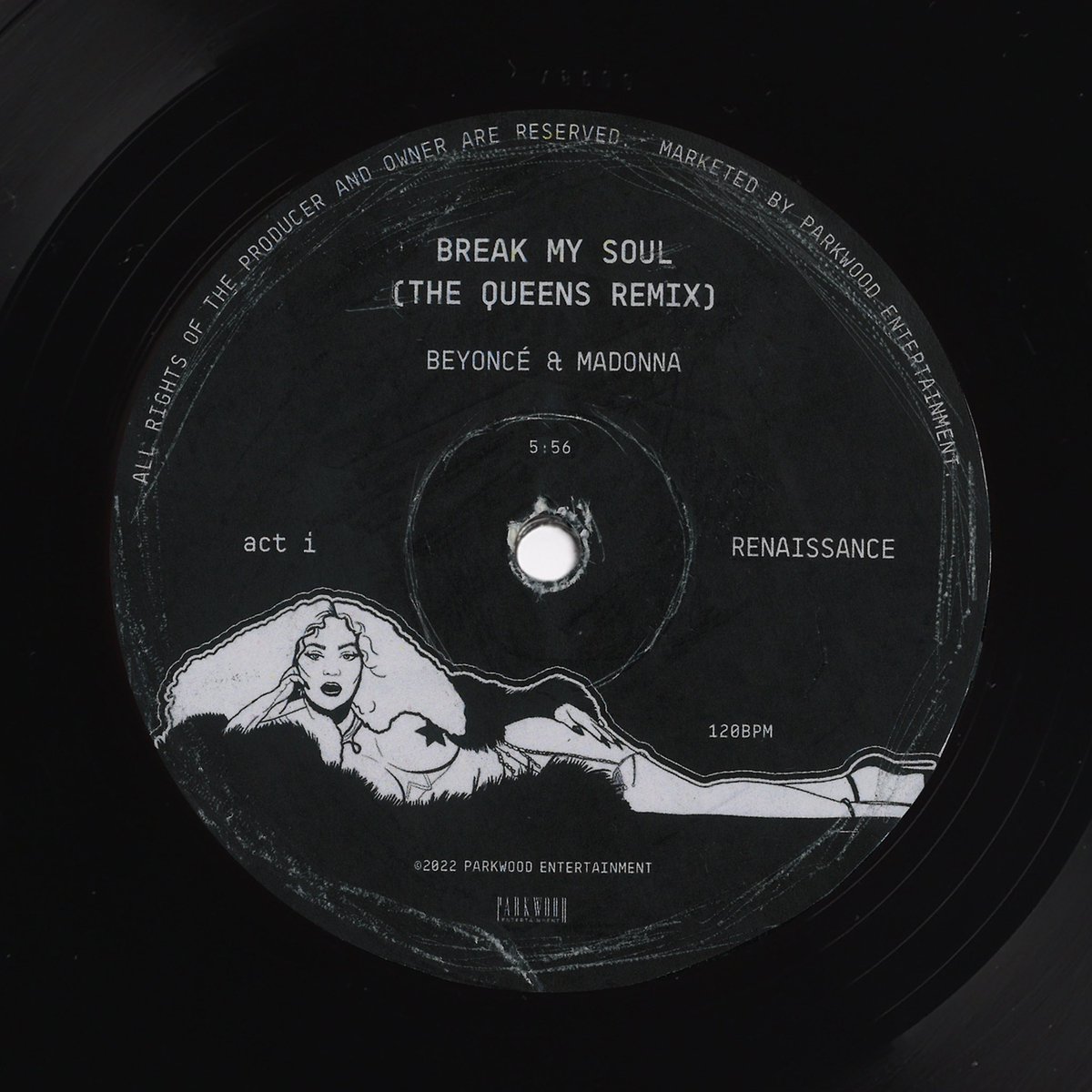 Teks: Ghina Prameswari
Foto: Genius
Sejak awal perilisannya pada tanggal 29 Juli lalu, album teranyar Beyonce "RENAISSANCE" telah menerima banyak sorotan publik. Seakan ingin menjaga momentum, Beyonce hadiahkan penggemar dengan kolaborasi spesial antara dirinya dan Madonna dalam lagu "Break My Soul". Kolaborasi ini menandai kali kedua mereka bekerja sama dalam sebuah projek, setelah sebelumnya Beyonce muncul pada musik video untuk single Madonna "Bitch I'm Madonna" 2015 silam. 
Bertajuk "Break My Soul (The Queens Remix)", lagu ini menghadirkan interpolasi dari single hit Madonna "Vogue". Sampai dengan saat ini, "Vogue" memiliki peranan besar dalam memperkenalkan subkultur Ballroom House ke media arus utama. Beyonce berupaya lakukan hal serupa dengan menampilkan nama-nama seniman Afrika-Amerika, Latina, juga beberapa tokoh sentral dalam pergerakan Ballroom. 
Lagu ini turut menyebut nama-nama "Houses"–cara merujuk kepada kelompok-kelompok berbeda dalam skena Ballroom–seperti House of Lanvin, House of Teflar, dan House of Aviance. Beyonce sebelumnya pernah mensample lagu "Cunty" karya Kevin Aviance dari House of Aviance dalam salah satu lagu pada album "RENAISSANCE", "Pure/Honey". 
Bersamaan dengan perilisan "Break My Soul (The Queens Remix)", Beyonce turut meluncurkan versi remix lain dari lagu ini yang diisi antara lain oleh WILL.I.AM dan Honey Dijon. Selagi kedua remix itu dikompilasi dalam satu EP, kolaborasi Madonna dan Beyonce dirilis sebagai sebuah single terpisah. 
Kompilasi remix "Break My Soul" dan "Break My Soul (The Queens Remix)" dapat didengarkan di seluruh layanan streaming musik.