Bin Idris Mengenalkan Dirinya Kembali Lewat "Mahabharata"
Kembali rilis setelah penantian 7 tahun.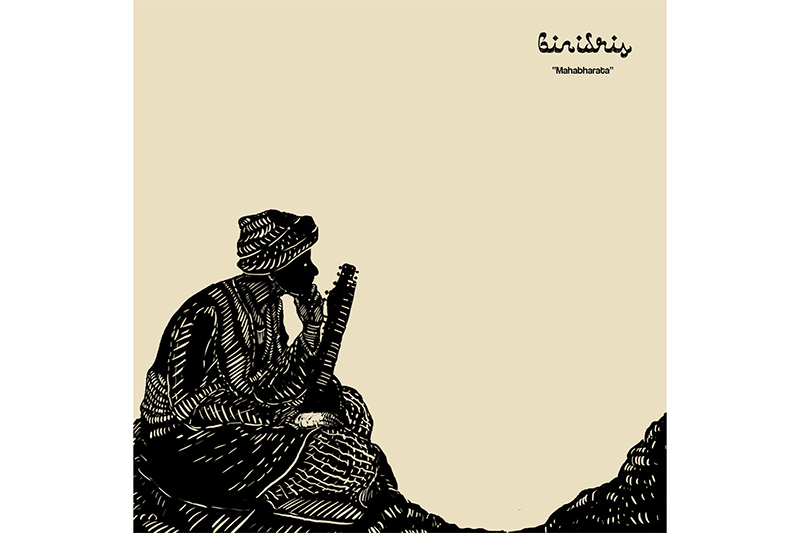 Teks: Gernas Geraldi
Foto: Orange Clif Records
Bin Idris atau yang memiliki nama asli Haikal ini adalah salah satu pendiri Orange Cliff Records sebagai seorang seniman dan juga kepala A&R. Setelah 7 tahun merilis lagu 'resmi' pertamanya yaitu "Mahabharata", ia tidak lagi menggunakan gaya penulisan lagu yang hazy, slow-building, gibberish-centric sampai perilisan dua lagu "Spirit Whale of the Majestic Ocean" & "Ibrahim dan Iblis". Perilisan "Mahabharata" tidak memiliki tanda atau maksud khusus apapun selain pemenuhan tugas yang seharusnya ia lakukan jauh lebih awal.
Lagu ini dimulai sebagai bentuk penilaian untuk proyek animasi dari teman-temannya dan dikembangkan sepanjang waktu ketika ia bermain untuk menambahkan komposisi dalam lagu tersebut. "Mahabharata" adalah perwujudan ego Haikal; semuanya, setiap proses yang diperlukan dalam merekam dan merilis lagu dilakukan sendiri, termasuk mencampur trek dengan alat dan skill  yang dia miliki saat itu. Lagu berdurasi 20 menit ini adalah representasi sempurna dari Bin Idris itu sendiri. 
Perlisan ini mungkin hanya dilihat sebagai pembaruan rekaman yang berusia 7 tahun. Namun, sebenarnya itu jauh lebih dari apa yang bisa dirasakan oleh mata 'seseorang', yaitu penghormatan pribadi, representasi dari rasa untuk orang-orang tersayang, dan karya pertamanya yang diterbitkan sebagai entitasnya sendiri. Mr Bet is a popular casino among players around the world. A generous bonus program on the site applies to both new players and regular gamers. Welcome bonuses, cashback, no deposit bonuses, bonuses on first and second deposits, freespins – not a complete list of all promotions and offers from the casino Mr Bet.
Pada saat ini perilisan lagu masih dalam bentuk digital yang dapat di-streaming. Dalam waktu dekat akan segera dirilis dalam bentuk kaset.