"Brooklyn Bridge to Chorus", Single Terbaru Bertema Nostalgia dari The Strokes
Band asal New York ini merilis single terbaru guna menyambut kedatangan album "The New Abnormal" pada 10 April mendatang.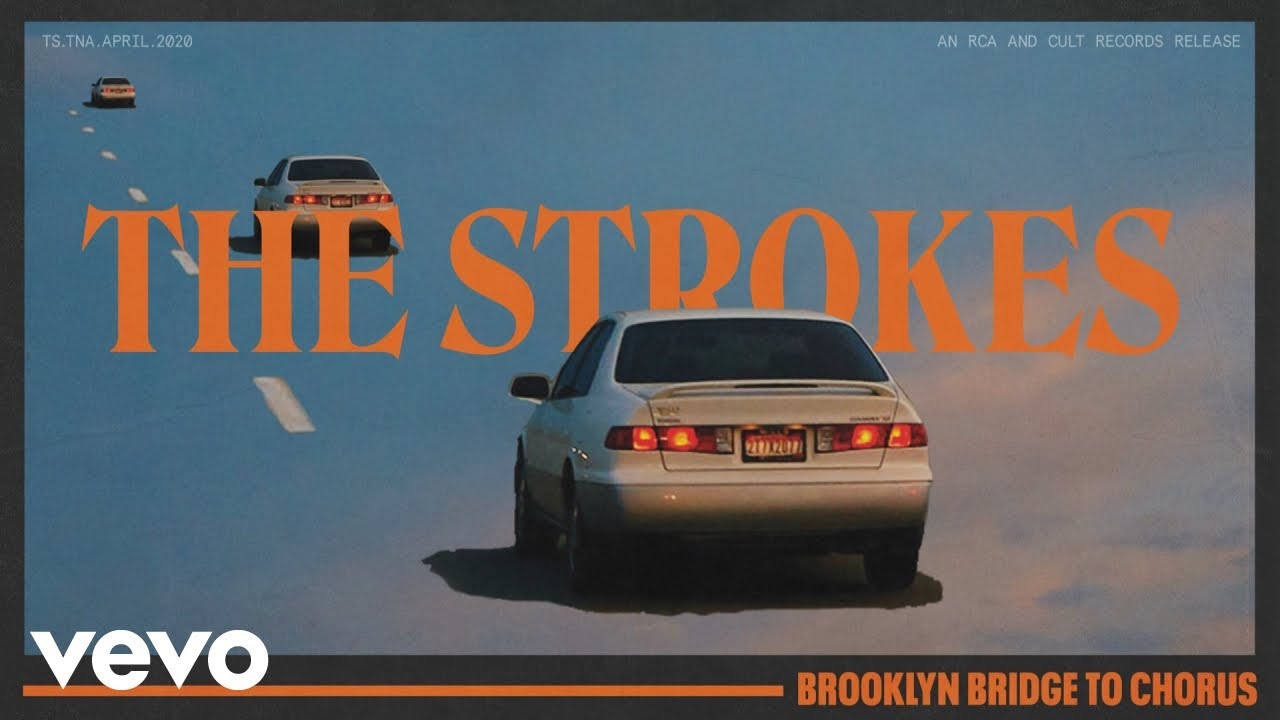 Teks: Annisa Nadia Harsa
Foto: The Strokes / YouTube
Setelah merilis dua single pada Februari kemarin, band rock asal New York, The Strokes, telah kembali menyajikan lagu terbaru bertajuk "Brooklyn Bridge to Chorus". Seperti dengan dua single sebelumnya, "At the Door" dan "Bad Decisions", single ini merupakan bagian dari album terbaru mereka bertajuk "The New Abnormal" yang akan dirilis pada 10 April mendatang. 
Seperti dengan dua single sebelumnya, "Brooklyn Bridge to Chorus" memiliki nuansa dan pengaruh dari musik new wave yang populer di tahun 80-an. Nuansa retro dari ketiganya ini terdengar seperti musik-musik yang cenderung eksperimental oleh vokalis Julian Casablancas dalam proyek The Voidz. Meski demikian, single terbaru ini masih memiliki unsur-unsur suara klasik dari The Strokes, dengan intro yang didominasi oleh gitar yang kuat dan energetik.
Tak hanya melalui suara, lirik dalam single ini juga mengandung unsur tema nostalgia, sama halnya dengan dua single sebelumnya. Kali ini, nostalgia yang dinyanyikan oleh Julian Casablancas terasa lebih introspektif, seolah-olah ia membawa pendengar untuk mengunjungi kembali fase-fase yang telah ia lewati sebelumnya. Dari hari-hari masa kecilnya yang selalu ditemani oleh band tahun 80-an, perjuangannya dengan alkoholisme, menjadi dewasa, hingga perceraiannya. Melalui lagu ini, Julian Casablancas seolah-olah mengingatkan dirinya untuk meninggalkan masa lalu dan terus berjalan dan melihat ke depan.
Sebelum krisis COVID-19 yang semakin mewabah, The Strokes juga merencanakan untuk merilis tur di Amerika dan beberapa negara lainnya. Selain itu, terdapat pula rilisan vinyl secara bersamaan dengan perilisan album mereka yang ke-6 ini. 
Sembari menunggu album mereka, "Brooklyn Bridge to Chorus" sudah dapat dinikmati di berbagai layanan streaming musik atau melalui tautan di bawah ini.