It Happened Quiet: The Truly Immersive Music of Nils Frahm
A conversation with German composer Nils Frahm on the relevance of genres, the secret to creating music that manipulates emotions to the limitations of online streams and concerts.
Words by Emma Primastiwi
Upon listening to his music, a lot of people will try to put Nils Frahm into a box. "His music is neo-classical!", "No, it's more experimental", "No, it's ambient!", I guess you're all correct. It's pointless to try to define his sound into one particular thing because it embodies all of the above. Much known for his immersive shows and dynamic music, Nils Frahm is the modern composer we should all come to see at least once. Although it doesn't beat the real thing, his concert film, "Tripping with Nils Frahm" filmed in Funkhaus, Berlin in 2018, can help us catch a glimpse of the true magic of Frahm's showmanship. A few weeks back, I had the opportunity to pick his brain on anything related to his music, from the early days of learning classical piano, the role jazz plays in shaping him as a composer, even the secret to creating a performance that can, quite literally, take your breath away. 
Having learned the piano from a young age, you were taught by the protege of Tchaikovsky's protege. Also, your father introduced you to a lot of Jazz music. What was that experience like? How did that upbringing push you into the realm of your current music? 
I wasn't meant to be a classical pianist Well, my family was very eager that I was able to learn an instrument and there was a piano in my family house. I remember playing the piano just by myself constantly, so they pushed me to have lessons. I think I wasn't a big fan of classical music because you always have to learn sheet music and I was more interested in writing my own pieces, whatever that meant. So I wasn't really a good student, so to speak, they always had to push me and my teacher came over to control my studies. He wouldn't let me practice on my own because he knew that I would maybe get lost and just play whatever. I mean, I played the instrument a lot, but I may not have learned or rehearsed in the correct way, so (laughs). 
It was definitely also a little bit of a hassle because practicing classical music is very time-consuming, and after six or seven years I wanted to just stop all of that because I didn't see any end or destination in the past. So that certainly gave me a lot of skills technically, but it also helped me realize that I wasn't meant to be a classical pianist. 
Was he overly strict with you, whenever you wanted to deviate from anything classical? 
That was never really a point of discussion with him because he was strictly classical, he could teach me the basics and basic harmonic skills or theory but his German was so broken and fundamental, that explaining more complex things about music wasn't really possible. He mostly spoke Russian and I didn't speak any Russian. So there weren't many ways to communicate with him, the only way to communicate was through what was written in the sheet music (laughs). 
Some people say well, Nils makes Nils' music you know, it sounds like him, and when somebody says that I feel the most honored 
A lot of people have described your music as neo-classical or post-classical. But if we compare you to, say, Igor Stravinsky who is deemed as the "original" composer of neo-classical music, it is completely different. How would you define your music? Do you still find relevance in defining your work into particular genres? 
The music is the music, and music doesn't really care about genres it just appears or doesn't appear. Yeah, I was never really eager to define my own genre because I thought well, the music is the music, and music doesn't really care about genres it just appears or doesn't appear. I wanted to make music that is somehow unknown to myself but also feels familiar, I think a lot of composers want that familiarity and something fresh and new which they haven't explored. Maybe there's something I was exploring that's a little hard to put your finger on because it reminds you of maybe, electronic or ambient music, or some parts remind you of film music of some sort, but it could be old or new, you don't really know. 
So there's a lot of things I was taking inspiration from, combined with improvisation, and harmonics and I think jazz is much more of an inspiration to me because after playing so much classical music from when I was really young, I started to study theory and scales and jazz chords, and inversions and then I realized all the theory behind all of it and that had much more of an influence on me as a composer. 
With classical music, I'm not an expert, to be honest, I wish I were more knowledgeable, but I don't know all the pieces by heart. When I hear a melody from a big, important piece I might not even know the composer's name. So if I'm in the line of classical musicians then I did a really terrible job and I got way too easily into this (laughs). I don't really want to believe that I am in line with Beethoven or Mozart or Tchaikovsky or any of these wonderful chaps, I just want to make my own music. Some people say well, Nils makes Nils' music you know, it sounds like him, and when somebody says that I feel the most honored because if somebody can create their own music and not be too, like, "be part of the club", I think it's quite an exclusive place to be and it's a big honor for me to not need to follow whatever code of the genre. 

You mentioned that jazz is a big influence and I can definitely hear some jazz influences in "Tripping with Nils Frahm" as well as your previous albums. Sequentially, the notes in the middle part of "Fundamental Values" remind me a lot of a sax rhythm. Which jazz musicians would you say are your heaviest influences? 
I would say Miles Davis or Gil Evans as an arranger. I think Gil Evans arranges such amazing works, especially for Miles it was a match made in heaven, and created, for me, new classical music almost, coming out from Jazz, when you think of "Sketches of Spain". I always like it when things blend a little bit. Of course, I like "Kind of Blue" and all the other classic albums they're wonderful! But with for example, with "Sketches of Spain", it has influences from folk music as well as a classical arranging angle, but they also needed musicians that can play from the heart, hearing more like a band, and I like these impossible collaborations a lot.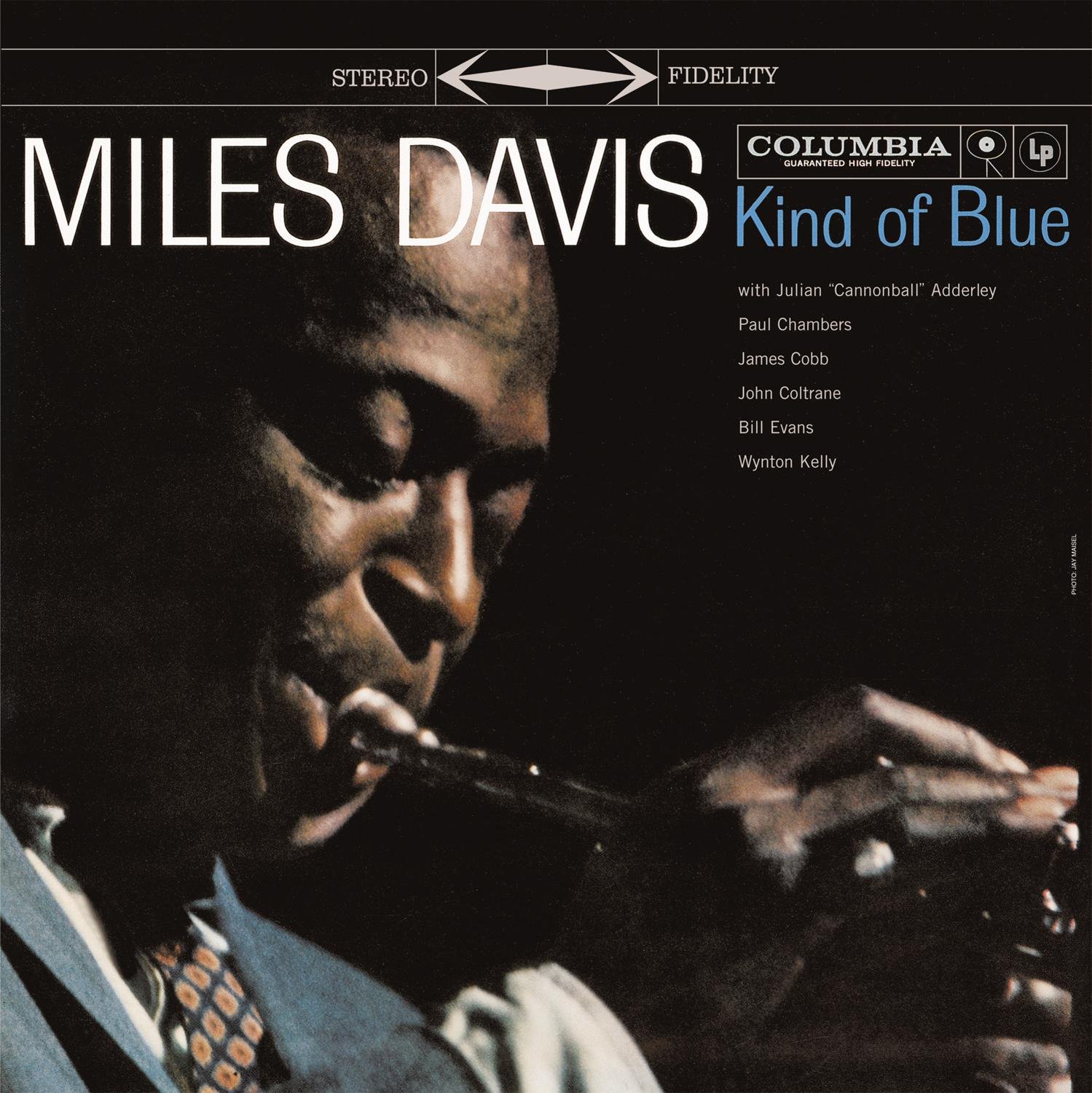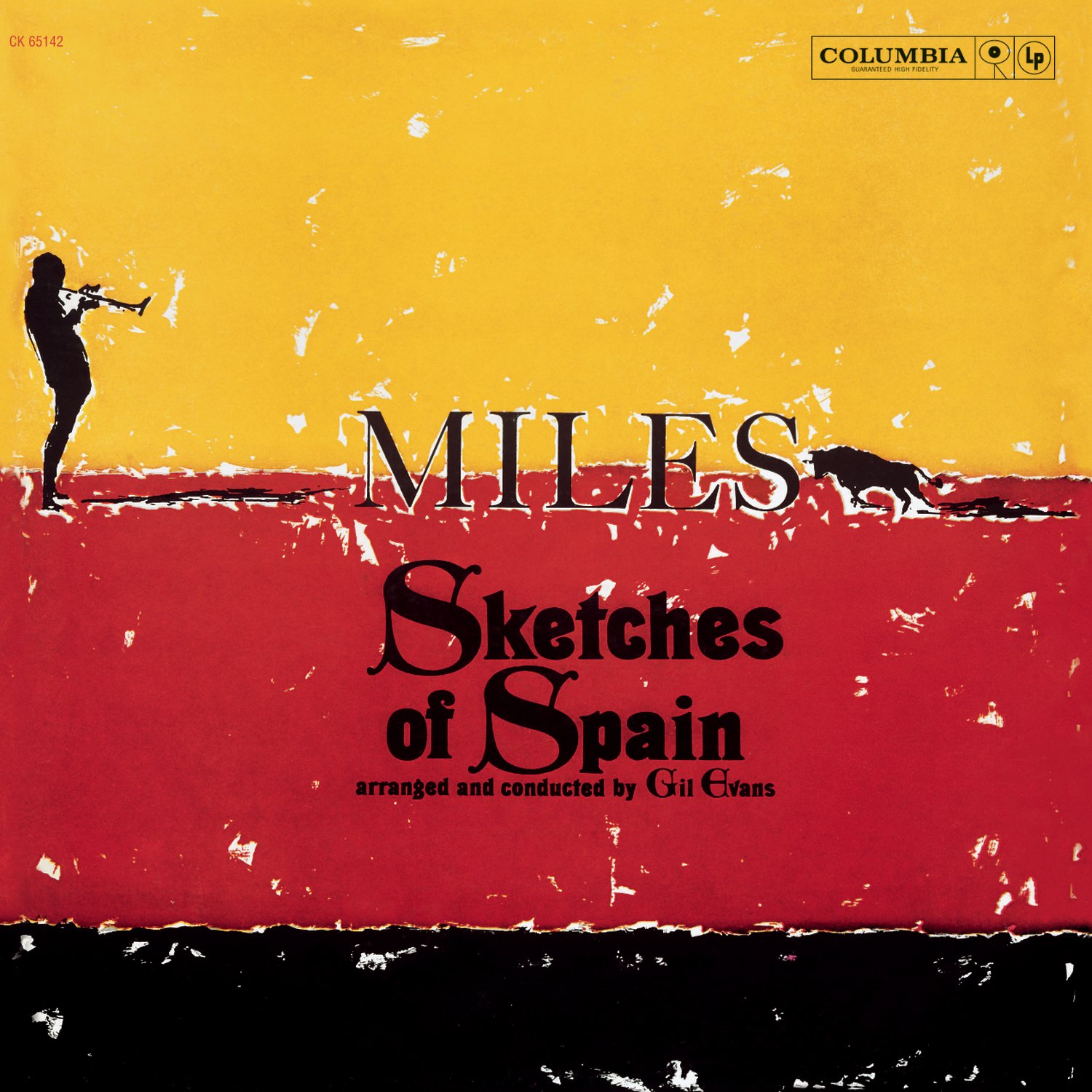 For example, there's a band on Erased Tapes called "Penguin Cafe" and they make somehow band classical music and they write the lines for a certain sound. For example, when Gil Evans was writing the melody for Miles Davis, he knew Miles Davis was going to play the melody so it needs to be written in a certain way, and I think that's the main difference with classical music and the music we have now. I mean, Beethoven had nobody in mind, he didn't know any of us now so he couldn't write for us, you know. I think that's the big division between classical music and myself, I would never write for an instrument, I will always write for a person. 
The type of music you're making is modern, daring, and experimental as well, but still has notes of classical influence. Do you think it will resonate more with the younger generation to reintroduce them to the realm of more "classical" music? 
I think it's good to be very inspired by music and make your own music but it's also good to not worry too much about what's happening out there. No, I think for that I will need to install TikTok (laughs). In order for me to speak to the younger generations I would have to figure out a way to reach them. I hope they're still interested in hearing an old guy like me playing my instrument, but I'm just curious about what they come up with without taking notice of the trends because honestly, I think it's good to be very inspired by music and make your own music but it's also good to not worry too much about what's happening out there. Before I knew what was going on, I did my own thing anyway, and later on, I realized, oh, I'm not alone in doing this kind of thing! Look, there's somebody else and this person's doing it too and I just want to inspire people of all ages to take the thing they are doing seriously enough to be immersed in it with an intensity, it's beautiful. In general, that's more of a message than trying to make a particular type of music.
You mentioned that your music is quite intense (which, I agree) to a point where people have fainted. Being able to make music that affects or, in a sense, manipulate emotions, is there a certain formula that you have to ensure these emotional effects in the pieces that you create? 
No, there's nothing I understand entirely about it, but I realize that with some of the music I'm doing there's a certain effect and that effect differs from person to person. I mean, there are  people who run away when they hear my music because they really don't like it and there are people who do everything in between. But the only way to realize if music has an emotional effect is myself measuring the effect of what I'm composing, I'm moving the notes around until I feel something. It's impossible to explain what I feel, but that's the beauty of music, it's almost better than words. 
So once I get that certain thrill or whatever it is, I want to evolve it or see what it can be before it breaks basically, and then try to isolate the moment and see the core of that moment and how I can enhance it. Then you have to basically keep on thinking about that moment and how you can make it something special and then you start realizing, oh it needs to have a song before and a certain song after it as well, so it's not just about one piece it's about the whole concert and where you put the piece exactly, because depending on what piece you put before or after, it will affect the whole journey. So that is something I'm trying to make better or do in certain ways so that these moments have strong effects. 
Pop music has become very loud mostly, it starts loud and it ends loud, in between there's no tension or dynamic, there's no volume, it's as loud as it can possibly be. One trick which I know works is to introduce dynamic, which is a trick from old symphony writing, you have very quiet bits and also very loud bits, it keeps the people engaged. The quiet moments, the feeling of being quiet, followed by a loud moment will feel even louder, and I think it's something modern music doesn't use so much anymore. Pop music has become very loud mostly, it starts loud and it ends loud, in between there's no tension or dynamic, there's no volume, it's as loud as it can possibly be. There's a desire to be louder than any other and that's absolutely not what's interesting about music, it's the opposite. By reintroducing old, old, old tricks from classical composers, in that line they inspire me because dynamic and the beauty of very quiet or loud moments, they make a difference in the concert experience. And the younger generations, once they're introduced to that kind of concert they understand immediately and they work with it, maybe they also expect this from music in the future, which is what I also would like to see. 
Being able to perform in historic spaces like Funkhaus, how has that affected you as a performer? Is having a good venue with good architecture or great acoustics an important aspect of delivering a good performance? 
I would say it's very important but it's so hard to understand the effect it's having, it's something you can't really put into words, but the aura of a place, especially the acoustics which is a result of the architecture plays an immense role in the whole feeling of the event. In that way, a place like Funkhaus is ideal because it has the acoustic which is intimate but epic, it has the feeling of everybody being close to each other in a circle, which resembles a small living room in some way, but on the other hand you see the beautiful and expensive decorations of the room which feels very royal, and so it has that beautiful dynamic in itself as well, and the most beautiful thing is that it can be very quiet as well as very loud in there. 
So yes, I think these are some of the circumstances we would like to find when we program a show. Because most of the time, we don't spend time doing soundchecks, we spend time putting the room together for our enterprise, getting all the buzzing sounds turned off, we have to bring that static noise down. When you walk into any modern music venue, you will be surprised how loud they are by default. They're built with loud pieces of equipment, in expectation of that really loud rock band or a festival playing 100 decibel shows. But because of that we don't have a chance to make this dynamic music and we rely on historic venues like Funkhaus or Philharmonic halls. Which I'm not saying are the best venues for my music because I would like to see more classical music play in classical venues because they need a venue like that. Other than my desire for dynamics, I also require a place which is more traditional or if we have a modern place, we need to spend a lot of time changing how it works and turning things off all the time (laughs).
That makes a lot of sense because sometimes you walk into those venues or theaters, you don't really realize how loud the white noise actually is and you never really figure out where it's from. 
Yeah, and you know, it depends with the audience as well because if they're not quiet or don't help create the feeling of nothing is between you and the others, the buzzing creates a distance. 
It ruins the mood completely! 
Exactly! It brings you out of the zone that pulls you into the music completely and keeps you out of reality. These little details are very important, when you get rid of these tiny obstacles people can fall into the music so much that the experience leaves them with a feeling where they have no idea what happened, you know. You have to prepare the possibilities and the canvas for that truly immersive experience. 
From what I experienced, sometimes when you leave a truly immersive concert or event, I kind of have a headache? Or is that just me? (laughs)
(laughs) Yeah, absolutely! That's the thing with the limited oxygen in the room you know, that's what happens in my concerts as well. Not just with the limited oxygen but they were trying to focus on the music so much and following everything that's happening, there was a case where someone threw up! 
What's the craziest reaction to your music that you've witnessed in your shows? 
(laughs) Fainting has become quite a normal thing in my shows, it's always in certain moments as well. Usually it's when I'm coming down from "Fundamental Values" and play the first quiet piano piece of "My Friend the Forest" and at the end I'm doing these slow bass notes and going slower and slower until the slowest bass notes hit and usually what would happen is, people stop breathing! Because I'm being so slow and quiet, people don't want to make any sounds, so when I play the next piece I would just hear flop, flop, flop (laughs). That is quite the strong reaction.

But one of the funniest and most memorable one was in Oslo, during the encore, which is a very harmonious piece, I heard someone in the audience roaring, and in the end after the concert I was like, what happened? What was that? It was so loud! And a crew member told me that there was a guy who wanted to stab someone (laughs).

What?!

Yes apparently he said that if the other person didn't stop doing so and so he will stab them! So they got a little too lively about that. It was the craziest reaction, that someone got so pissed that he wanted to stab someone. I think he needs to listen to more relaxing music (laughs).
Your performances have always been very grand, it's also clear that you have great showmanship. Do you think that props / special effects are essential in creating the right ambiance for a successful show? 
I believe a show that feels shorter than it actually is, is a sign of a good concert.
I believe a show that feels shorter than it actually is, is a sign of a good concert. A little bit of dynamic and showmanship is necessary when you see somebody perform without vocals or anything, with something so intimate you need to share your persona with the audience as well otherwise the music has little effect. 
Yes, and with instrumental shows or with DJ sets you see a lot of grand visuals to accompany the music and enhance the atmosphere, what's your take on that? Do you think your performances would benefit from some crazy or grand visual? 
Um, I think it would take away from what is actually happening with my music. Funny thing is when we played bigger shows and festival stages, we realized that I became this little particle and for a lot of people it wasn't an interesting show to see. But I am also against big backdrop visuals because I think it makes it feel like it's a playback of something and it's not about the artist anymore. If the space is too big then you should go into the smaller space and do two shows rather than making a big screen which tries to shrink the room, since that is the big idea of backdrops and visuals is to make it feel more intimate. 
I try to avoid these big places, I wanna play in places where they can see me and the things I'm doing. I don't really rely on show elements of special pyrotechnics for example, we don't even use colour in the light, we just use normal lighting, apart from that one time we used a little bit of haze to make the lighting seem nicer but there's no grand effects. That's something we try to strip down to whatever is necessary, and that is something we're proud of, the little elements we have and try to make the best of it and to not overdo it. 
The technicality of the tour is a nightmare for any production company. I'm not sure any normal production company can handle it which is why I'm so proud of my team, we are all friends, I've known them for ten or more years. We always have these crazy ideas and shipping these instruments through customs and having them come on time, and keeping track of everything you need to have for different venues, it's a big office preparation. It's a million phone calls, a million emails, to make a production like that work. Yet in a way, people don't have to feel that this is difficult, I want people to come to the show and realize "Oh, this looks so fun and easy!" (laughs) I don't want the audience to participate in the complications of the project, I want them to have a good time.
People, artists, almost barely make it by giving the last little piece of whatever they had, and after that, there's nothing left. 
"Tripping with Nils Frahm" was filmed in 2018. Now concert films / online performances are more relevant than ever, we've seen a massive increase in online shows and streams. With your style of performance, do you find this more as a limitation or do you think it will give way for more artistic freedom for your performance concepts? 
I don't see many pros of moving concerts to the online sphere because there's something I don't think works. The video you're putting out is an effort to work with the boundaries of the medium. So by editing four shows together, we are using the best bits of these shows, and by making it a little bit shorter than it was and tweaking the sound meticulously to the next level in post-production, doing the colour grading, it puts so much effort into the film, it feels almost as good as the real thing.
Now when you do a simple bed, or living room broadcasting, it feels way worse than the actual thing. Maybe it's the preparation of the film, we arrived at about 80% of the feel of the real concert, but in a badly made stream, you arrive at around 40%. So when you only keep giving people 40% of the real thing, people in the long run become uninterested in the music. And the more bad streams you do, the more bad concerts and bad programming in the internet for art, in the long run we will lose our audience. People will find better things that are more entertaining. So temporarily, that might have saved the momentum and kept people's attention, but we need to evolve so that the audience doesn't get bored of maybe seeing where the artist lives, oh, this is his kitchen, this is where he sleeps, this is her… whatever window looking out to the garden. People, artists, almost barely make it by giving the last little piece of whatever they had, and after that, there's nothing left. It's a double-edged sword, I would like to be super excited about the internet saving the day, but if we're not careful it will make things uninteresting.
Plus with your style of performance where you need to establish a connection with the audience it's especially difficult. 
We are telepathic people, we feel the atmosphere, we cannot describe it but we know what it is to be in the room with a thousand or two thousand people and still feel all of that.
Yeah, because the talent we all have to feel the energy in the room, we are telepathic people, we feel the atmosphere, we cannot describe it but we know what it is to be in the room with a thousand or two thousand people and still feel all of that. Even though you don't see them, you feel them. That is something that makes a concert truly great, with all that positive energy you will play a completely different show, in contrast to a show you do alone in your living room. 
That's a frequency that can never be transmitted through a camera. 
Yup! It doesn't work with wifi (laughs). 
You've worked with other musicians on several projects, you've created some music for theatre productions and film soundtracks as well. When talking about creative freedom, do you find those sorts of projects with a certain brief for example, somewhat limiting? Or do you find that challenge exciting as an artist? 
Well if it's more of a fun project. I see working solo as very much of my all-day job, and when I work with friends or collaborators, that comes usually from a place of curiosity and I want to spend time with like-minded people and maybe laugh about stupid jokes, which you can't do when you're alone. When you're alone you tend to be quite serious, because when you're alone and laughing you're supposedly crazy (laughs). So yeah, when you're with company you become a bit looser, it's easier to like an experimental project when somebody else is involved because you always like what they're doing, where it's very hard to like what yourself is doing when you're alone. So with projects that I do with collaborators, the bar is not that high for me, and they are more open canvases to experimentation, that is something I love to do in between the solitude working style.
When you work alone, do you tend to get overly critical? Or constantly trying to top yourself? 
Sure, you want to keep yourself interested and you don't want to repeat the same tricks, but I don't believe that everything I touch is better than the last. There's a dynamic and I try to not be too disappointed when a piece is not completely or entirely better or new than the other. Working in the way of starting something and finishing it, and if you want to do something better you have to do something new. I don't stay with one piece forever until I'm happy, I just start over. I try to see it like Japanese calligraphy, when the ink is wet you need to let it dry and later you realize what you've done, you can still decide what you want to do with it, the work needs to have a flow.  
With everything that has been going on in the world, this has brought a lot of change to the music industry and how we function as a community. With a lot of fear and anxiety around, how has that affected you as an artist? 
My instinct is to fight against the change That, I don't know yet. I'm just trying to stay calm and be patient. I'm not a guy for anxiety, I understand the frustration and I feel it some days, but honestly I hope it doesn't change me too much. I want to think, maybe if we're lucky, we'll all forget about this in ten years, if we don't we'll still deal with that in some way or the other. My instinct is to fight against the change because if we want to change we need to do it for internal reasons and we know where we want to go, maybe we want to work less and travel less and be more humble and live more biologically. We need to do that anyway, we don't have to wait for Corona. If I wanted to write a piano album or take time off to write music in the studio, then I'll do that. I will never say "Oh, thanks to Corona I was able to do that!" I believe that I can do all these things without it affecting me too much. I hope it doesn't do much to me and it passes. 
In other interviews I've read about the state of music right now, a lot of artists feel that because of the situation they have to somewhat compromise their artistry. 
That's exactly what I mean! Once you start believing that this thing is changing you, it's over. I want to tell people, look, whatever the inspiration is, use it, but it shouldn't control what you can or cannot do. It's admitting that you lose, and I cannot do that, my ego is too strong. I can't lose, I need to stay in control no matter what. 
–

"Tripping with Nils Frahm" is available to watch exclusively on MUBI.