Karakter Ikonik Lofi Girl Kini Tak Lagi Sendiri, Perkenalkan, "Synthwave Boy"
Synthwave Boy atau Lofi Boy kini hadir di dunia Lofi Girl, menawarkan lagu-lagu yang cocok untuk bermain game dan bersantai.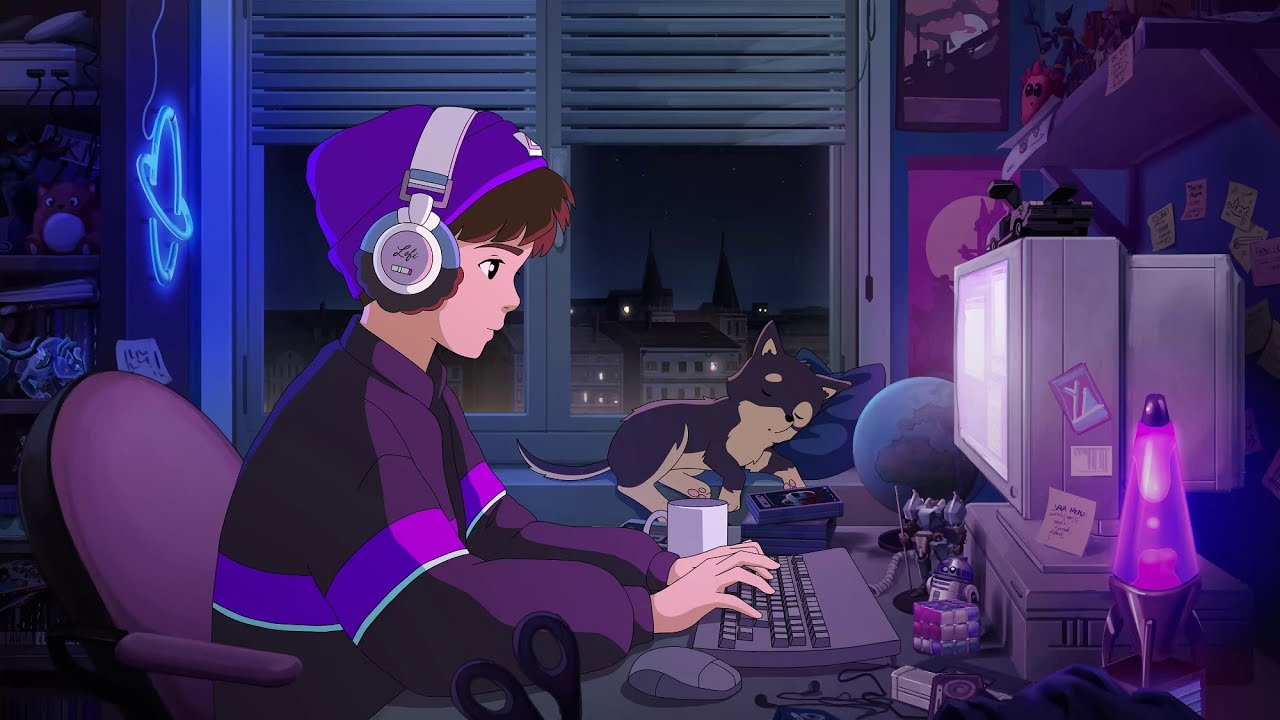 Teks: Dafa Sena
Foto: Lofi Girl
Tahun lalu, kanal YouTube Lofi Girl yang banyak ditonton orang-orang sebagai background musik sambil belajar, sempat memberhentikan aktivitas streamingnya karena isu hak cipta yang diklaim oleh perusahaan Malaysia, FMC Music.
Sampai saat ini, live stream "lofi hip hop radio – beats to relax/study" to telah tayang selama hampir dua setengah tahun dan ditonton lebih dari 668 juta kali. Kini, kanal YouTube yang sama, Lofi Girl, telah merilis live stream baru, kini dengan karakter laki-laki baru yang berasal dari 'dunia yang sama'. Karakter baru dari ini diperkenalkan sebagai Synthwave Boy atau Lofi Boy, dengan judul live stream "synthwave radio 🌌 – beats to chill/game to". Synthwave Boy menawarkan musik yang lebih energizing dibanding Lofi Girl. Seperti yang dikatakan pada judulnya, bisa dinikmati untuk bersantai atau untuk bermain game. 
Karakter Lofi Boy ini memiliki seting kamar yang berbeda dengan Lofi Girl. Tidak terlihat sedang belajar, ia justru sedang bermain game di komputernya. Furnitur dan ornamen yang terlihat di kamarnya memperlihatkan barang-barang yang familiar dalam set seorang gamer atau online streamer. Menariknya, karakter baru ini tinggal di gedung apartemen yang berseberangan dengan si Lofi Girl.
Pengenalan karakter baru ini menunjukan adanya Lofi universe yang sedang dibuat oleh tim dari kanal YouTube tersebut. Adanya universe ini membuat potensi bahwa adanya alur cerita yang bisa dibuat dari kedua pasang karakter ini. Apakah mungkin mereka dapat bertemu?
Nikmati waktumu bermain game dan bersantai bersama Synthwave Boy.