Mari Rayakan Kembalinya Loka Suara Live!
Bekerja sama dengan Converse_X_, panggung musik kami kembali hadir.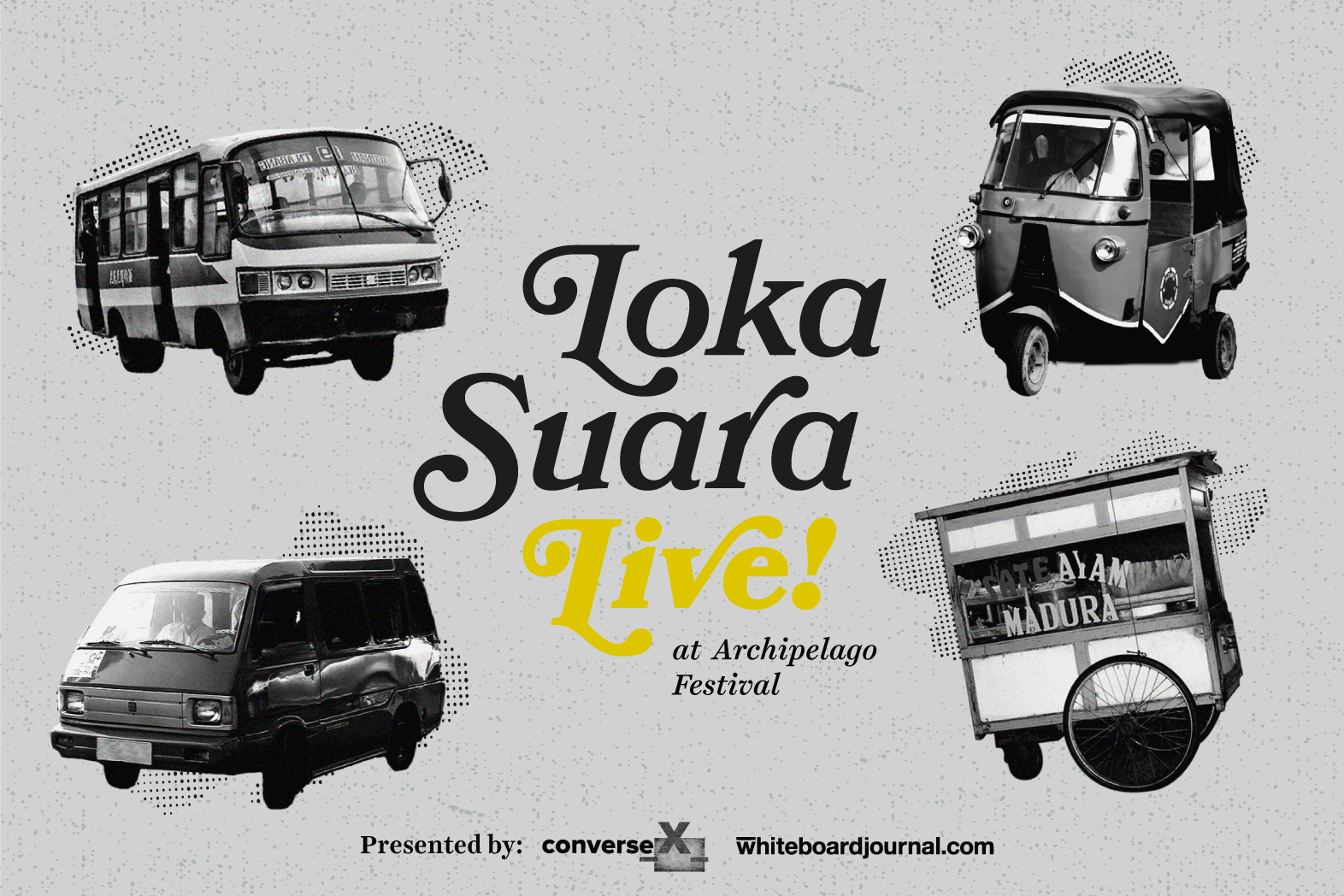 Senang akhirnya bisa mengabarkan bahwa program musik kami, Loka Suara Live akan datang lagi. Setelah panggung terakhir di acara The Other Fest November 2018 lalu, Loka Suara Live akan kembali datang di bulan Oktober ini. 
Bekerja sama dengan Converse_X_, Loka Suara Live akan mengambil alih satu panggung di acara Archipelago Festival 2019 nanti. Untuk merayakan gelaran ini, kami mengundang talenta muda dari roster program Converse_X_ yang penuh potensi dan mengundang satu musisi yang sudah sejak lama kami kagumi, Gardika Gigih.
Tiga talenta dari Converse_X_ tersebut adalah Lips, Jugo Djarot serta BAP. Ketiganya datang dengan konsep musik yang beragam. Lips membawakan musik punk rock ala '70an, Jugo Djarot dengan musik pop Indonesiananya yang indah, serta BAP. dengan komposisi hip-hopnya yang eksploratif. Bersama Gardika Gigih yang akan tampil dengan musik neoklasikalnya yang megah, Loka Suara Live at Archipelago Festival ini akan menghadirkan pengalaman musik multi genre yang menyegarkan untuk semua. Dive into the exhilarating world of online gaming with Plinko – the ultimate destination for fun and fortune. Experience the thrill of the classic Plinko game in a digital realm, where every drop could lead to exciting wins. Plinko offers a user-friendly platform, captivating graphics, and the chance to test your luck with each strategic drop. Join the excitement, explore various game modes, and discover the joy of winning at Plinko. Elevate your gaming experience and embrace the unpredictability of this timeless favorite. Play Plinko today and let the chips fall where they may!
Sampai bertemu di Archipelago Festival, Aksara Kemang, Sabtu 12 Oktober 2019!