Things We Like: Dari Minggu Terakhir Agustus
Musik, video game hingga acara yang kami sukai.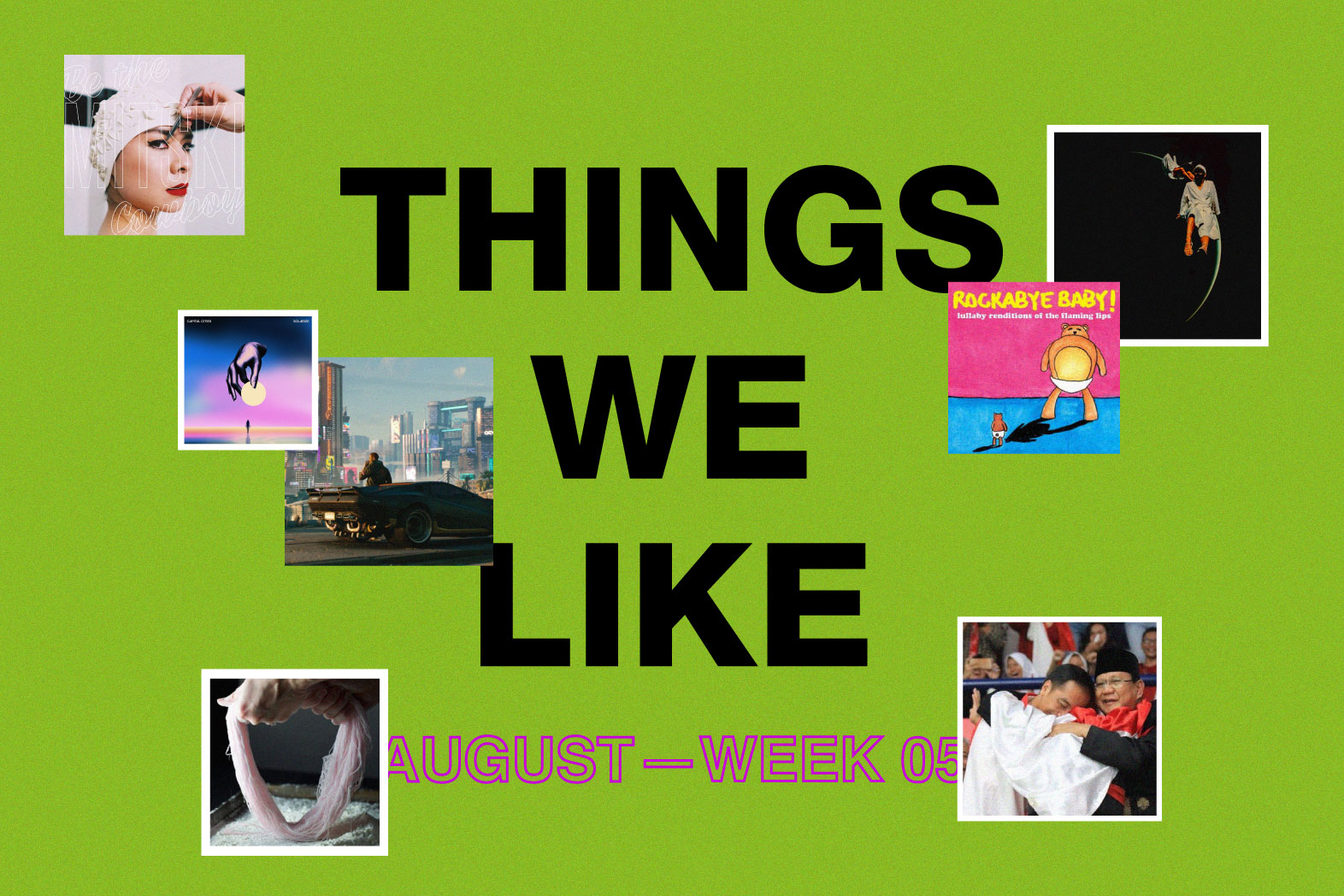 Di edisi terbaru "Things We Like", kami mengumpulkan hal-hal yang sedang disukai oleh tim Whiteboard Journal berikut alasannya. Dari musik rock lullaby yang baby-friendly, game RPG bertemakan cyberpunk, cemilan yang membuat ketagihan hingga perhelatan Asian Games 2018, berikut adalah "Things We Like" dari minggu terakhir Agustus.
KEN JENIE
Editor
What:
AntsCanada
Description:
When I was a kid, I always wanted to have an ant farm but refrained from having one because I knew I'd be terrible at upkeeping it. So while traversing the rabbit hole that is Youtube I found this channel called AntsCanada, and was instantly hooked by the drama of creating sustainable formicariums and learning about the insects' behaviour.
M. HILMI
Managing Editor
What:
Rockabye Baby
Description:
Supaya anak nanti nyambung kalo diajak ngobrol temen-temennya dari sekolah internasional, seri lagu nina bobo ini penting untuk ada di playlist. Rendisi untuk lagu "Across The Universe" dan "Do You Realize" nya tepat guna. Sayang belum ada cover version-nya My Bloody Valentine dan American Football supaya nanti anak bisa fasih saat diajak ke Rossi Fatmawati. Eh tapi ini juga bisa jadi peluang bisnis buat di sini, karena sepertinya banyak orang tua yang berharap anaknya dengerin Efek Rumah Kaca atau Sore sembari bobok abis mimik ASI.
FEBRINA ANINDITA
Editorial Staff
What:
Harman Kardon Onyx Mini
Description:
Buat pasang lagu di kamar. Oke lah. Coba aja sendiri.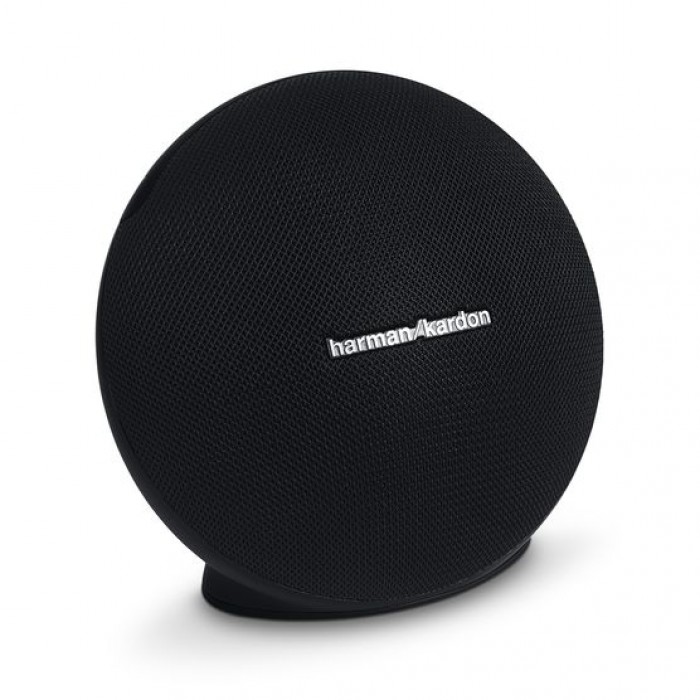 GHINA HANA SABRINA
Editorial Staff
What:
Be the Cowboy – Mitski
Description:
Celebrating the return of Mitski and her newest album by playing it on repeat. Also appreciate how with "Nobody", she was able to create a track about loneliness into a danceable, feel-good song – "because sometimes you just got to dance the lonesome away."
EMMANUELLA PRIMASTIWI
Editorial Staff
What:
Lou Rawls – You'll Never Find Another Love Like Mine
Description:
Lagu yg paling sering dimainin sama my mom when I was small, and recently jadi sering dengerin lagi because I miss being a child when life was easy and not complicated.
AMELIA VINDY
Editorial Staff
What:
Cimol – Makaroni Ngehe
Description:
Sebagai pelanggan setia Makaroni Ngehe, saya cukup terkejut dengan kehadiran menu baru mereka yakni "Cimol Ngehe". Awalnya ekspektasi rasanya palingan tidak berbeda jauh dengan rasa cimol yang ada di pinggir jalan, yang biasanya kopong di tengah dan jadi keras kalau sudah tidak panas. Tapi ternyata cimol kepunyaan Makaroni Ngehe ini justru padat dan sangat chewy walaupun tidak disajikan selagi panas, teksturnya tetap aman dan rasanya tetap BEUGH.

Rekomendasi rasa: Cimol Ngehe Pedas Asin (sedikit pedas)
JANUAR KRISTIANTO
Heart Attack
What:
The Useless Web
Description:
Apakah ini situs unfaedah terbaik di seluruh jagat semesta? Judge for yourself.
CLARISSA AMABEL
Art Director
What:
Indonesian badminton squad 2018!
Description:
Setelah nonton langsung babak penyisihan beregu putri di hari kedua Asian Games, saya terlarut dalam segala sesuatu tentang tim badminton Indonesia tahun ini (termasuk Jonatan Christie, obviously). Saya pribadi sangat mengagumi pasangan ganda putri kita yang tahun ini meraih perunggu Asian Games, Greysia Polii dan Apriyani Rahayu. Di lapangan saya menyaksikan bagaimana mereka berdua beraksi dengan percaya diri, kompak, lincah, dan kuat. Paduan kekuatan smes Apri bertemu dengan pemikiran dan strategi Greys membuat mereka disegani dan menjadi panutanque.
I'm glad this Asian Games season brought us many wonderful headlines, but I'm especially thankful that as an Indonesian woman, we're discovering more diverse stories about boss ladies manifesting their strength in a variety of wonderful-and-equally-powerful ways.
Klik gambar di bawah untuk melihat pesan dari Greys untuk Apri setelah mereka gugur di semifinal:
ENRICO EMMANUEL
Graphic Designer
What:
Cyberpunk 2077
Description:
Ini salah satu game yang paling gw tunggu-tunggu tahun ini. Bayangin aja "AKIRA", "Blade Runner", dan semua jajaran film dengan genre cyberpunk, berhasil dirangkum dengan komplit oleh game satu ini. Gabungan fitur FPS dan RPG membuat gamer yang kecanduan dengan tema ini akhirnya bisa completely dive in ke dalam dunia cyberpunk (meskipun kalo pake VR pasti akan lebih nendang).
VINCENT WIDJAJA
Graphic Designer
What:
Depeche Mode – Violator [1990]
Description:
Ah, throwing it back to the music of one's "angsty teenage phase".
Enjoy.
DILA F. HASAN
Graphic Designer
What:
Dragon's Beard Candy / Hand Pulled Cotton Candy
Description:
Mungkin kelihatannya ini hanya seperti kembang gula biasa, TAPI cara pembuatannya itu yang bikin beda! Siapa yang bisa tau sih kalo kembang gula bisa di bikin dari tangan kita sendiri??? Cuman dengan sedikit bahan seperti gula, corn starch, dan air diikuti dengan suhu tertentu. Coba deh tonton video dibawah ini! Mesmerizing banget, ngeliat permen ini lebih indah dibanding rambut kita (lol).
PS: ada 16.000 helai dalam satu pembuatan permen ini!
Anthony
Graphic Designer
What:
Capital Cities – Solarize
Description:
One of the best dance & synth-pop albums in this year, perhaps. Enjoy your Swimming Pool Summer!
SABRINA FARIZKY
Marketing & Sales
What:
BAP. –  itch
Description:
My favorite track from one of my favorite album this year.
Coba dengerin album ini pake speaker rekomendasi Feby deh.
ADYTHIA UTAMA
Videografer
What:
Deftones – Rocket Skates (Music Video)
Description:
Sedikit nostalgia nonton music video lama yang rilis pada tahun 2010 dari Deftones berjudul 'Rocket Skates' untuk memotivasi saya untuk menurunkan berat badan. Karena di music video ini Chino Moreno (sang frontman) terlihat kurus lagi setelah sebelumnya terlihat gemukan di music video "Hole In The Earth" pada album "Saturday Night Wrist" tahun 2006. Saya sempat kecewa dan terancam melihatnya di video itu karena saya takut ketika saya tuaan saya akan menggemuk dan terus menggemuk. Ternyata doi kembali kurus dan musiknya kembali garang di "Rocket Skates". Itu aja sih hehehehe.
MAR GALO
BAMBOO TWIST
What:
Asian Games 2018
Description:
Never thought I'd get into sports. Well, not really. I'm still not into sports except for badminton and a bit of basketball.  What a highlight of our badminton matches! That crazy men's final! So many GOLD moments. The HUG at the Pencak Silat game! The grand OPENING ceremony!
Asian Games 2018 really makes me proud as an Indonesian and got everyone into this sports frenzy…as well as agile souvenir hunter. The energy is really contagious and it is the best time for being Indonesian.