Matt Healy dari The 1975 Sedang Mengerjakan Proyek Solo
Setelah enam bulan tanpa kabar, Ibu Matt Healy mengkonfirmasi bahwa sang vokalis sedang mengerjakan albumnya.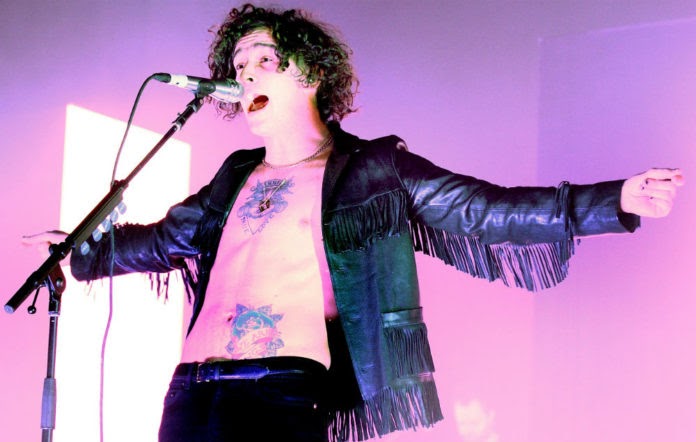 Teks: Niskala H. Utami
Foto: NME
Hampir enam bulan setelah The 1975 mengeluarkan album keempat, "Notes on a Conditional Form", Matt Healy dikabarkan sedang mengerjakan proyek baru. Berita tersebut berasal Ibunya Matt Healy. 
Sebelum "Notes on a Conditional Form" keluar, Matt sempat minta pengikutnya di twitter untuk mengirimkan rekaman audio karena ia ingin menggunakannya dalam lagu yang sedang ia rekam. Para penggemar pada saat itu menganggap audio yang diminta akan dimasukkan dalam "Notes on a Conditional Form". Namun, ketika album tersebut keluar dan tidak ada rekaman yang masuk, para penggemar langsung menduga bahwa Matt sedang mengerjakan proyek lain. 
Matt Healy sendiri pernah mengatakan bahwa ia dan George Daniel, drummer The 1975, berencana untuk album solo. "One thing that I know that we're gonna do is that I'm doing a Matty record and George is doing a George record. And we're gonna produce each other's records. So that's gonna happen." ujar Matt dalam wawancara dengan Apple Music. Namun, ia tidak terlalu menjelaskan rencana tersebut. Berita terbaru muncul dari aktris Denise Welch, Ibunya Matt sendiri. Denise sedang diwawancara majalah OK, di mana ia ditanya tentang anak-anaknya. Ketika ditanya tentang Matt, beliau menjawab "Matthew is working on a solo project". 
Tidak banyak informasi yang diketahui tentang album solo ini. Sang vokalis tidak memberikan berita apapun mengenai proyek tersebut. Namun, album ini akan menjadi album pertama Matt yang terlepas dari The 1975.