Melalui Zoom, HAIM akan Mengajar Kelas Menari untuk Para Penggemar Secara Gratis
Setelah merilis single serta video klip "I Know Alone" dengan tarian yang unik, HAIM sajikan kelas tutorial tiap minggunya hingga awal Juni.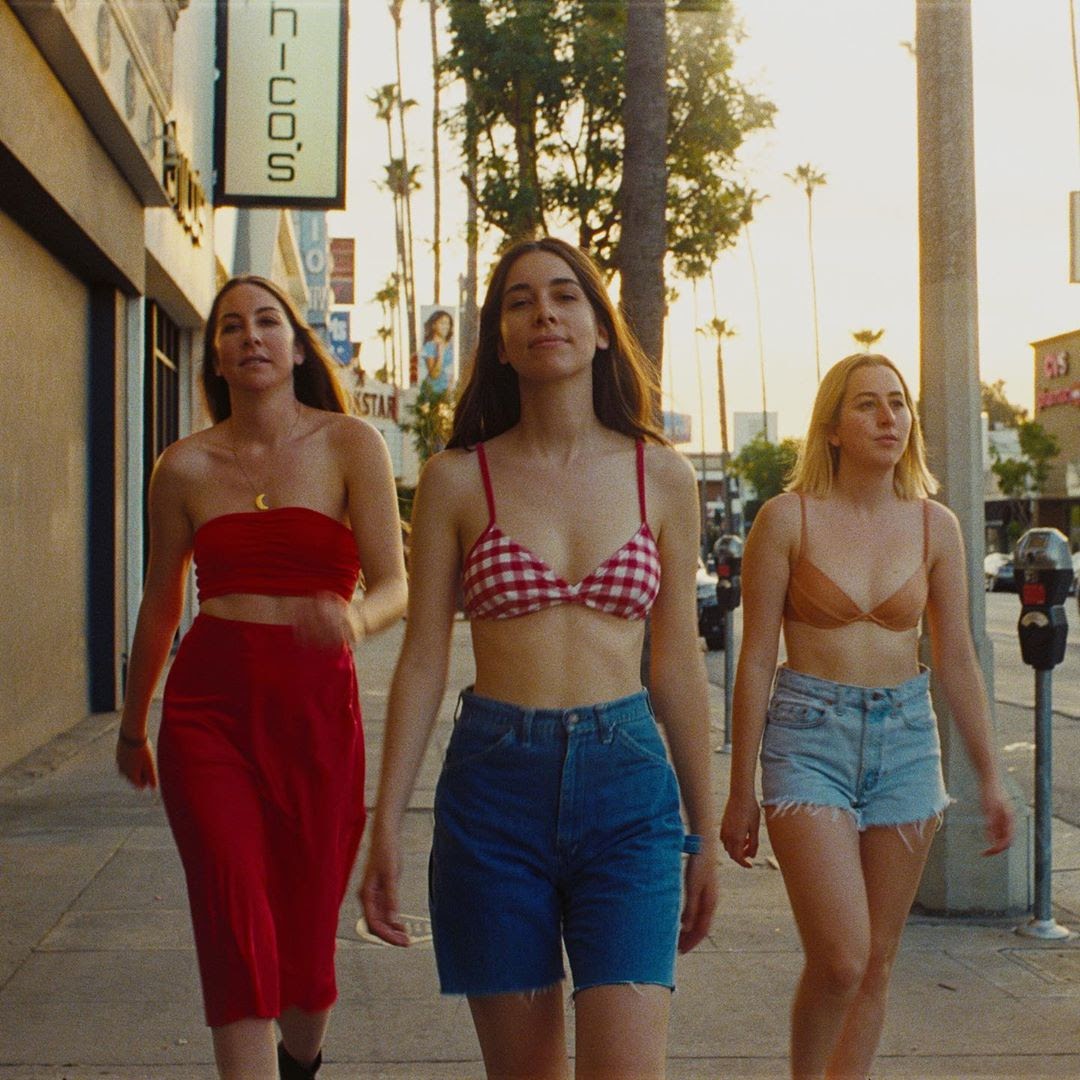 Teks: Annisa Nadia Harsa
Foto: HAIM
Aktivitas online merupakan hal yang semakin marak di tengah pandem ini. Terlebih lagi program-program streaming yang kian populer dan kerap dimanfaatkan oleh berbagai musisi untuk sajikan hiburan bagi penggemar mereka. Kali ini, setelah menyajikan hiburan berupa single terbaru "I Know Alone" pada akhir bulan April kemarin, HAIM akan melakukan sebuah seri dance classes yang dilaksanakan melalui Zoom.
Diumumkan melalui kanal Instagram mereka, ketiga kakak-beradik ini mengajak para penggemar untuk mendaftar kelas-kelas tutorial menari mereka agar dapat mempelajari gerakan-gerakan dari beberapa video klip ikonis mereka. Tak hanya gerakan dari video klip "I Know Alone" yang juga telah menarik perhatian banyak penggemarnya, seri kelas ini juga akan menawarkan tutorial lagu lainnya seperti "Want You Back", "Little of Your Love", dan "If I Could Change Your Mind".
Kelas-kelas tersebut akan digelar pada tiap hari Minggu selama empat pekan ke depan, dimulai dengan kelas "Want You Back" pada 17 Mei, "Little of Your Love" pada 24 Mei, "If I Could Change Your Mind" pada 31 Mei, dan "I Know Alone" pada 7 Juni mendatang. 
Simak pengumuman dari HAIM melalui tautan di bawah ini dan kunjungi tautan di Instagram mereka untuk pendaftaran kelas tutorial Zoom tersebut.