Menjadi Asia di Amerika: Rich Brian, NIKI, dan Warren Hue Luncurkan "California"
Lagu "California" karya terbaru Rich Brian, NIKI, dan Warren Hue meyakinkan kita bahwa impian bisa diraih di mana saja.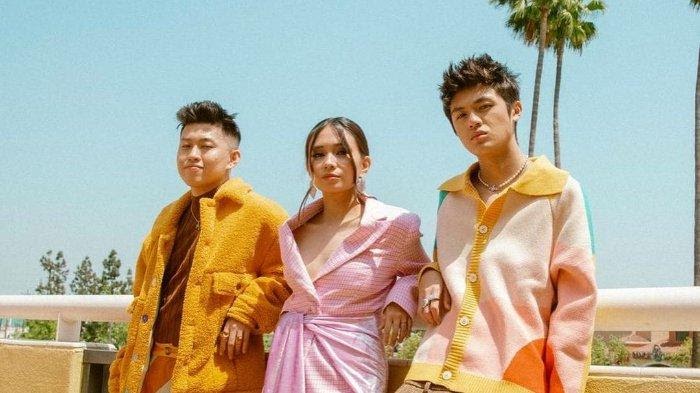 Text: Shadia Kansha
Foto: Instagram/Warren Hue
Label rekaman 88rising pastinya tidak asing di telinga kita. Pasalnya, musisi-musisi jagoan mereka Rich Brian, NIKI, dan Warren Hue adalah Warga Negara Indonesia. Belum lama ini, mereka meluncurkan single kolaborasi mereka bertajuk "California".
Dalam pernyataan pers, Brian menceritakan bahwa Lagu ini dibuat untuk membawakan narasi tentang tiga anak Indonesia yang berhasil mengejar impian mereka. Baik itu di bidang laku peran, ilmuwan, arsitek, maupun keduanya. Ia dan kedua rekannya ingin terus menyampaikan bahwa semua dapat tercapai. Ketiga solois ini juga menceritakan betapa berperannya California dalam perjalanan karir mereka. Segala suka duka telah mereka lalui di negara bagian tersebut.
Musik Video ini seakan membahas apa rasanya menjadi Asia di Amerika. Apa yang dapat dilaksanakan ketika berkumpul dan makan snack. Tentunya, para penggemar dari Indonesia sangat familiar dengan permainan congklak yang juga dipertunjukkan di video tersebut. 
Konon katanya, single yang dibawakan secara live di acara "Asia Rising Together" tersebut adalah pengantar dari proyek khas 88rising yaitu 'Heads in The Clouds 3'. Tidak hanya hadir dalam bentuk album kompilasi, Heads in The Clouds juga hadir dalam format festival. Setelah gagal dilaksanakan tahun lalu di Jakarta, festival ini direncanakan akan diadakan di Los Angeles pada November tahun ini.