On Your Feed: Dasawarsa Pertama
Dari konser perayaan sepuluh tahun dari Senyawa persembahan RURURadio dan Gudskul Ekosistem.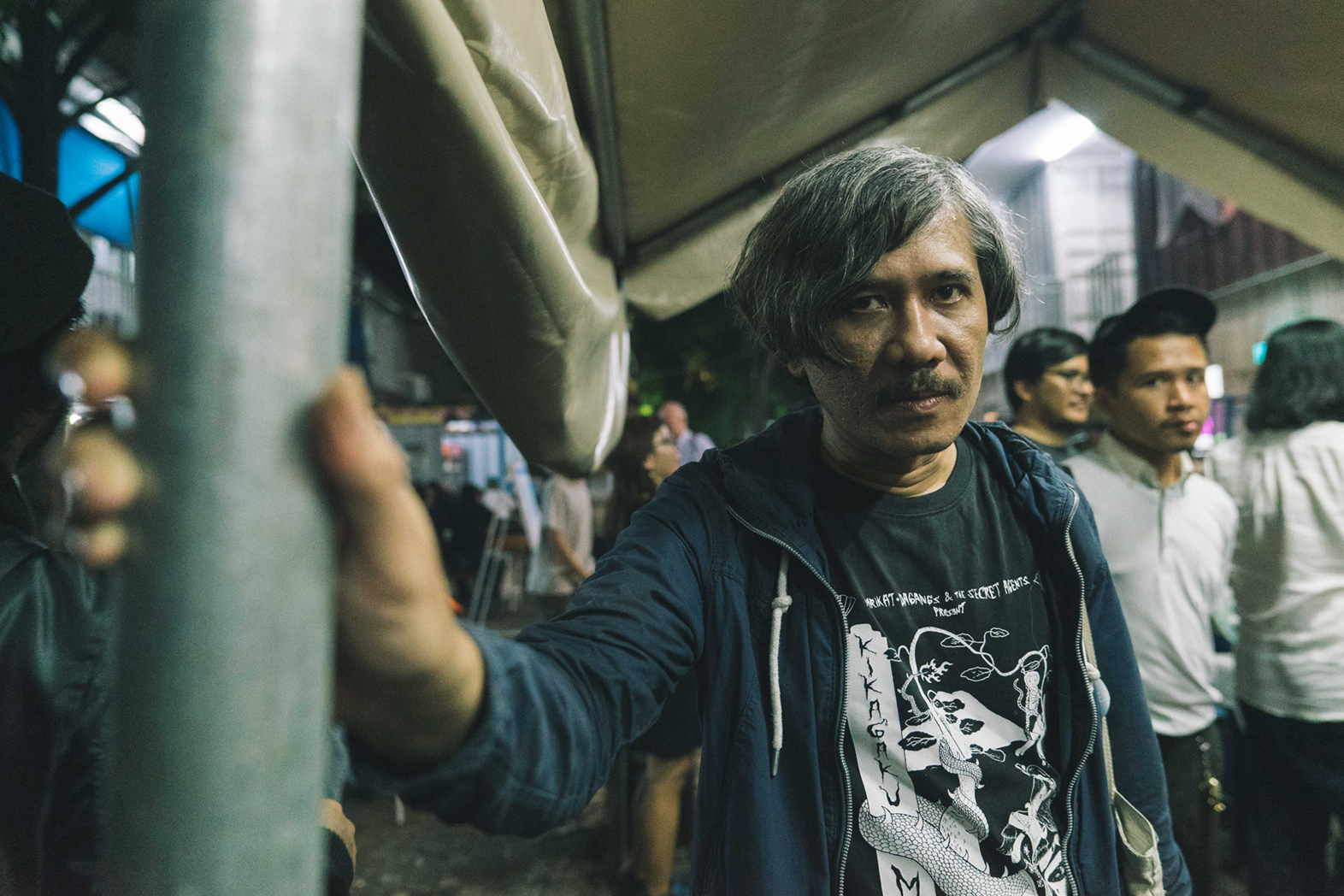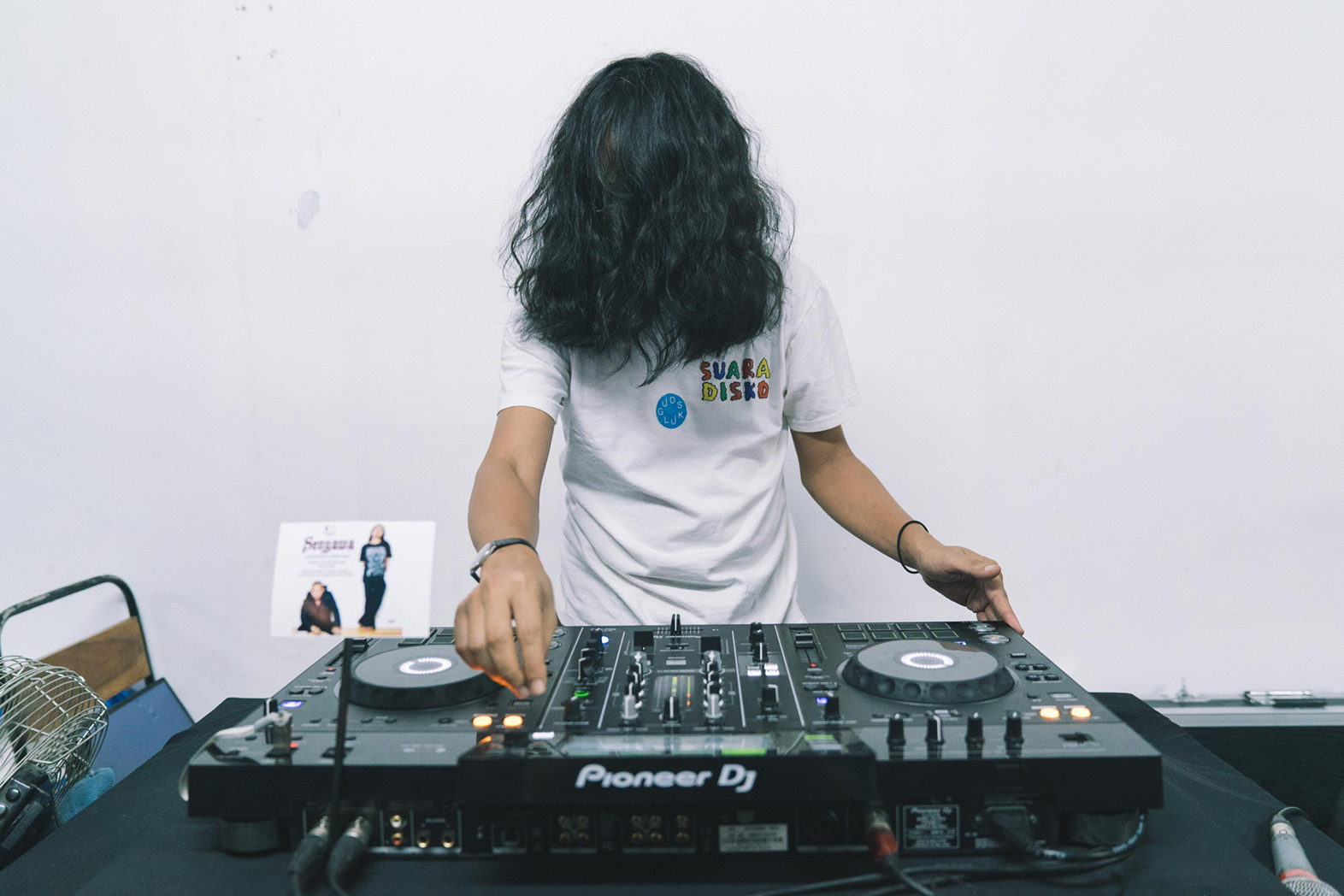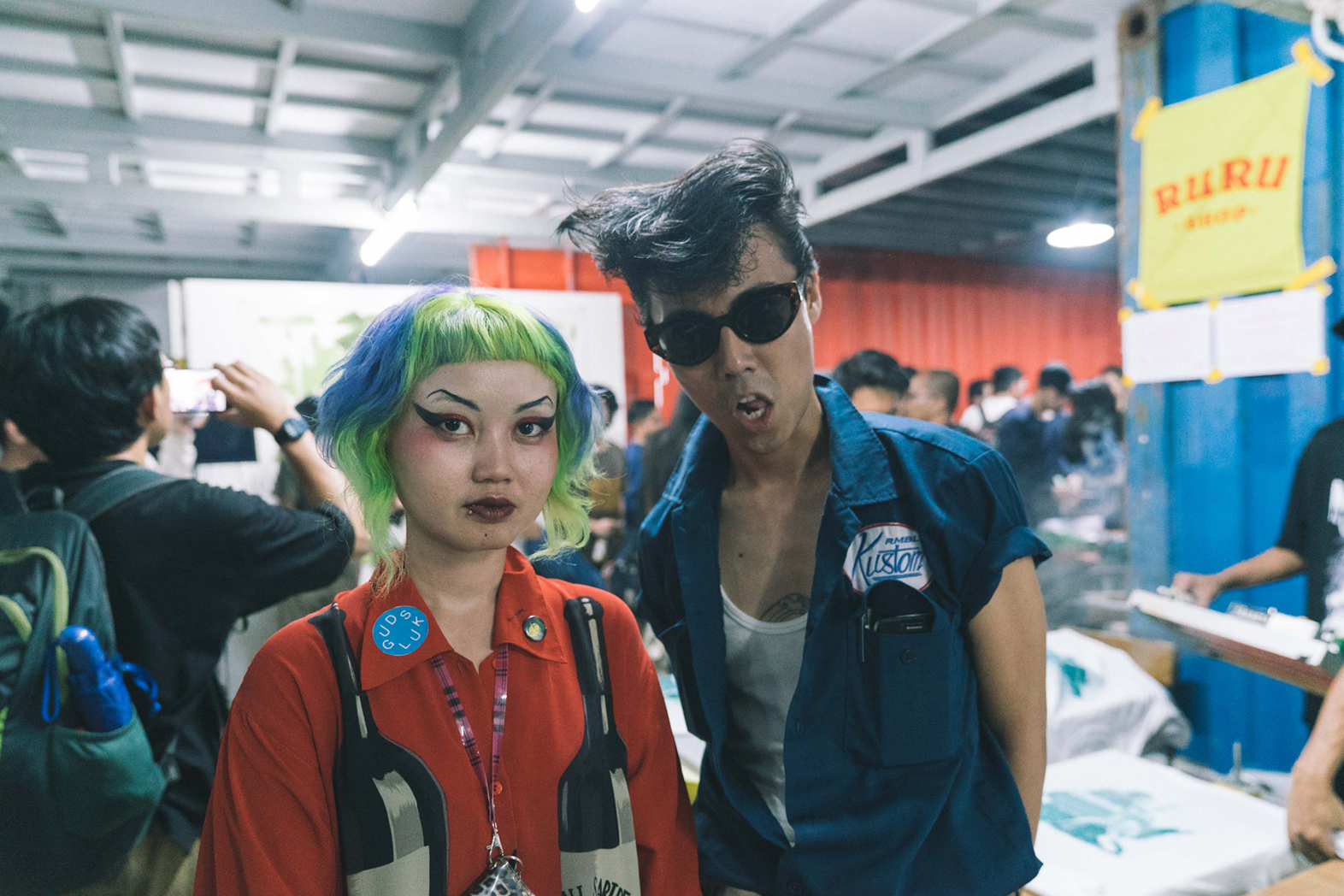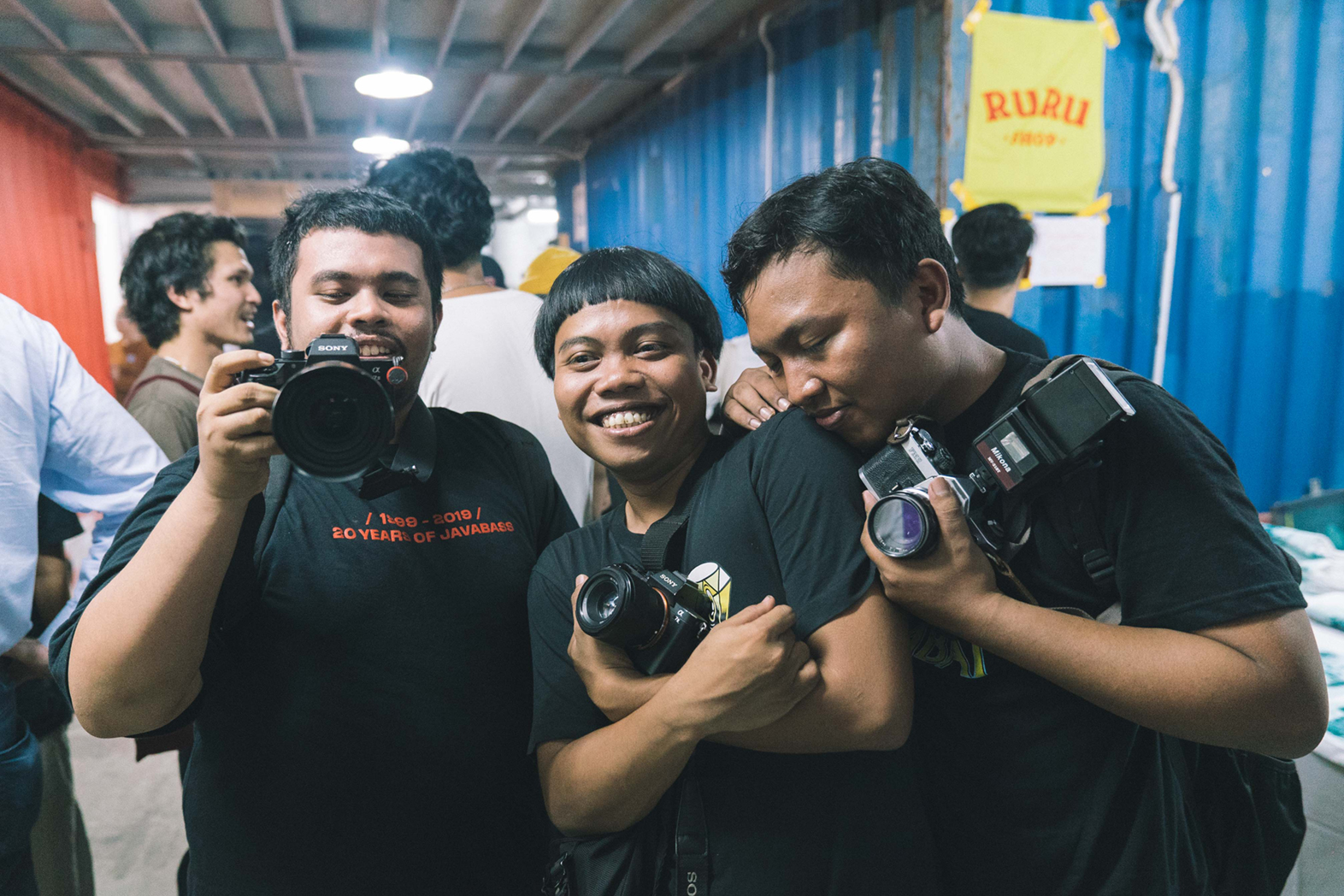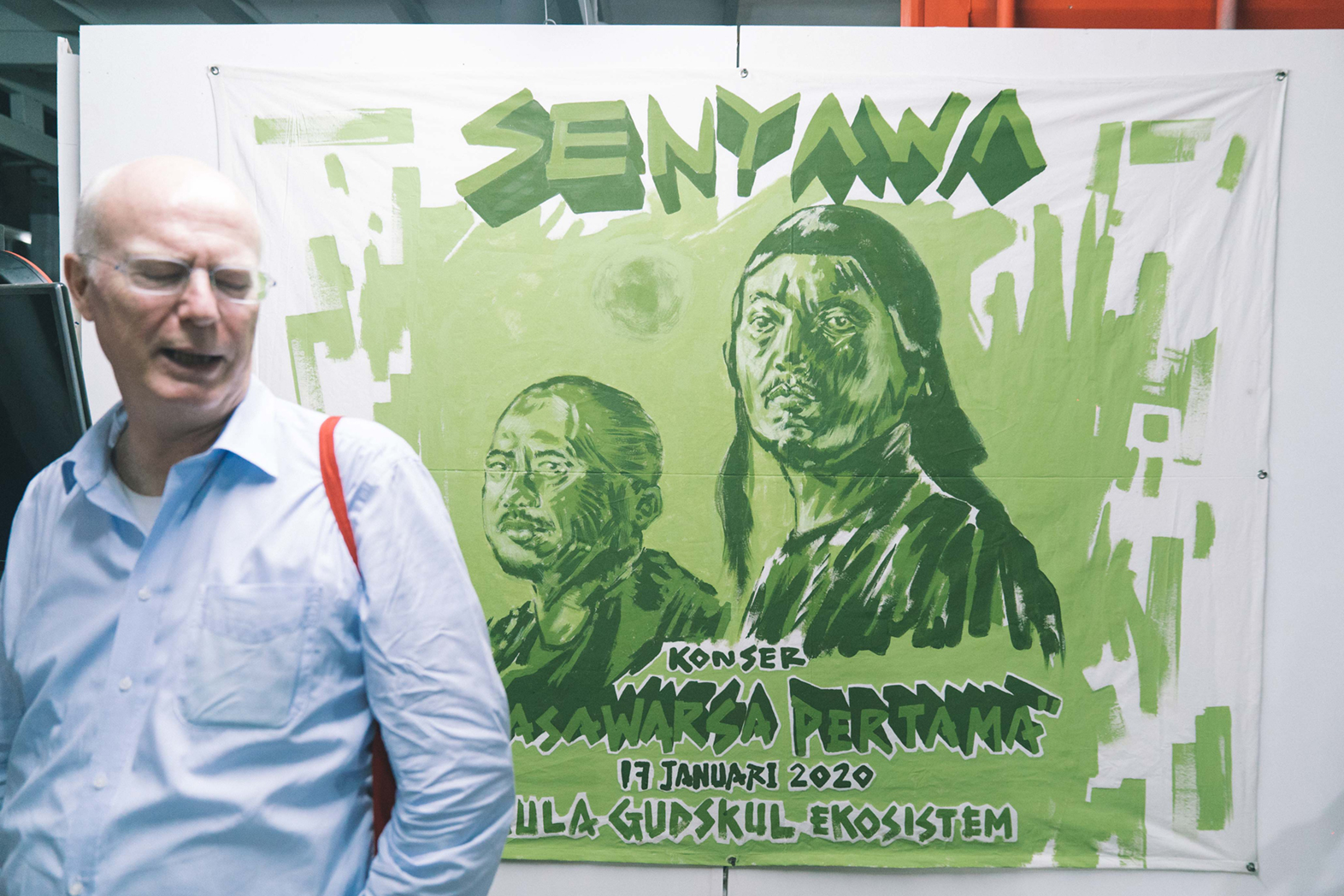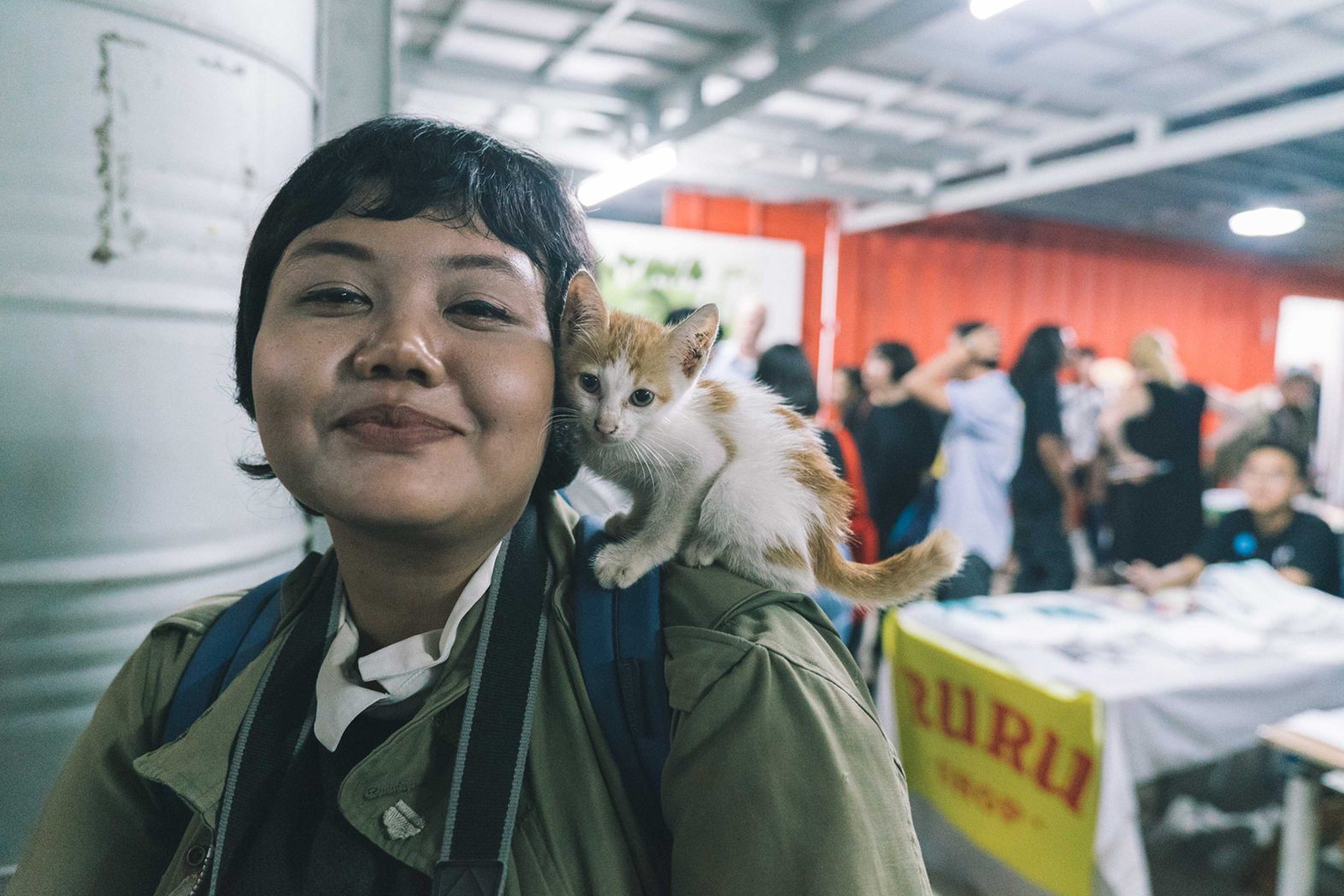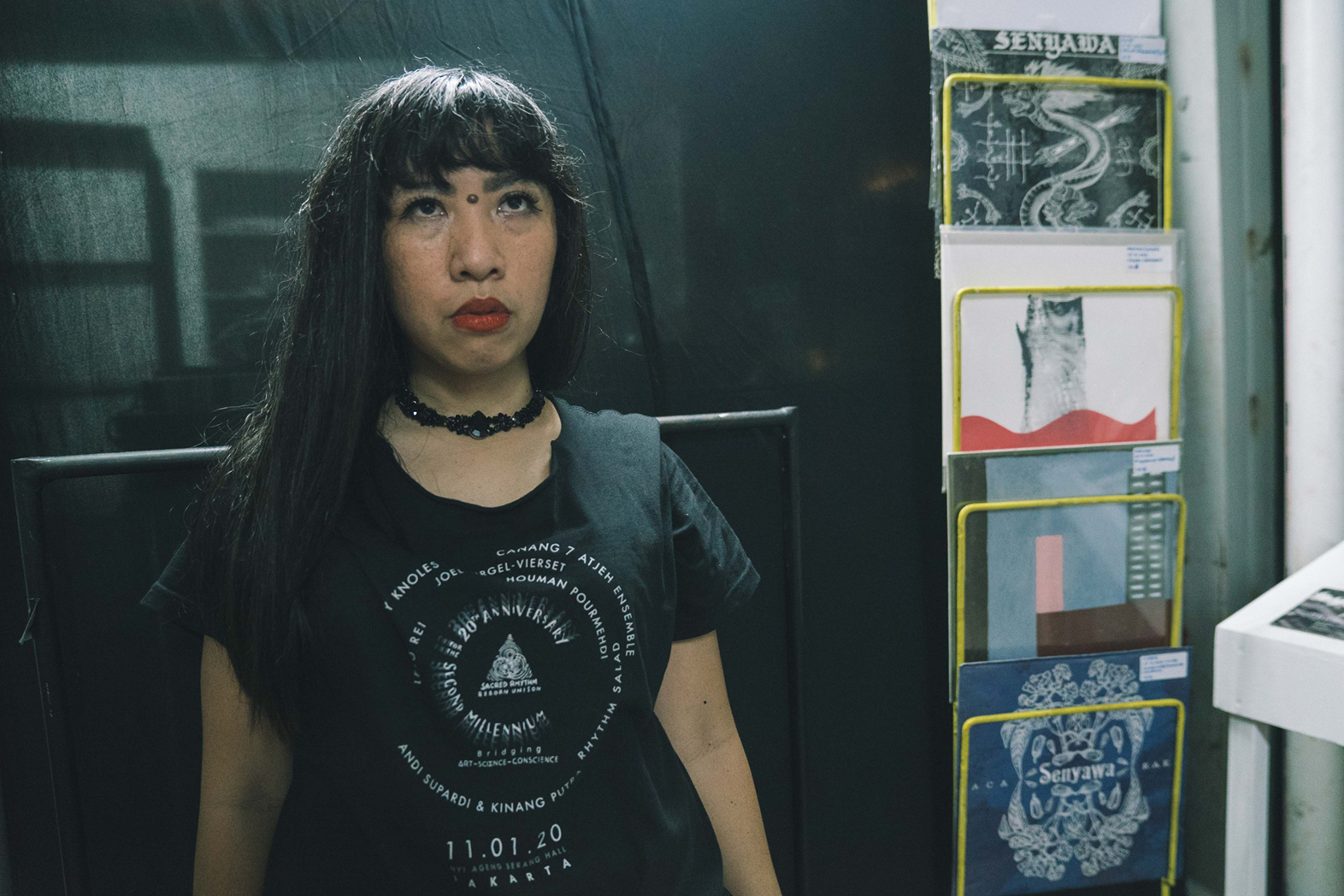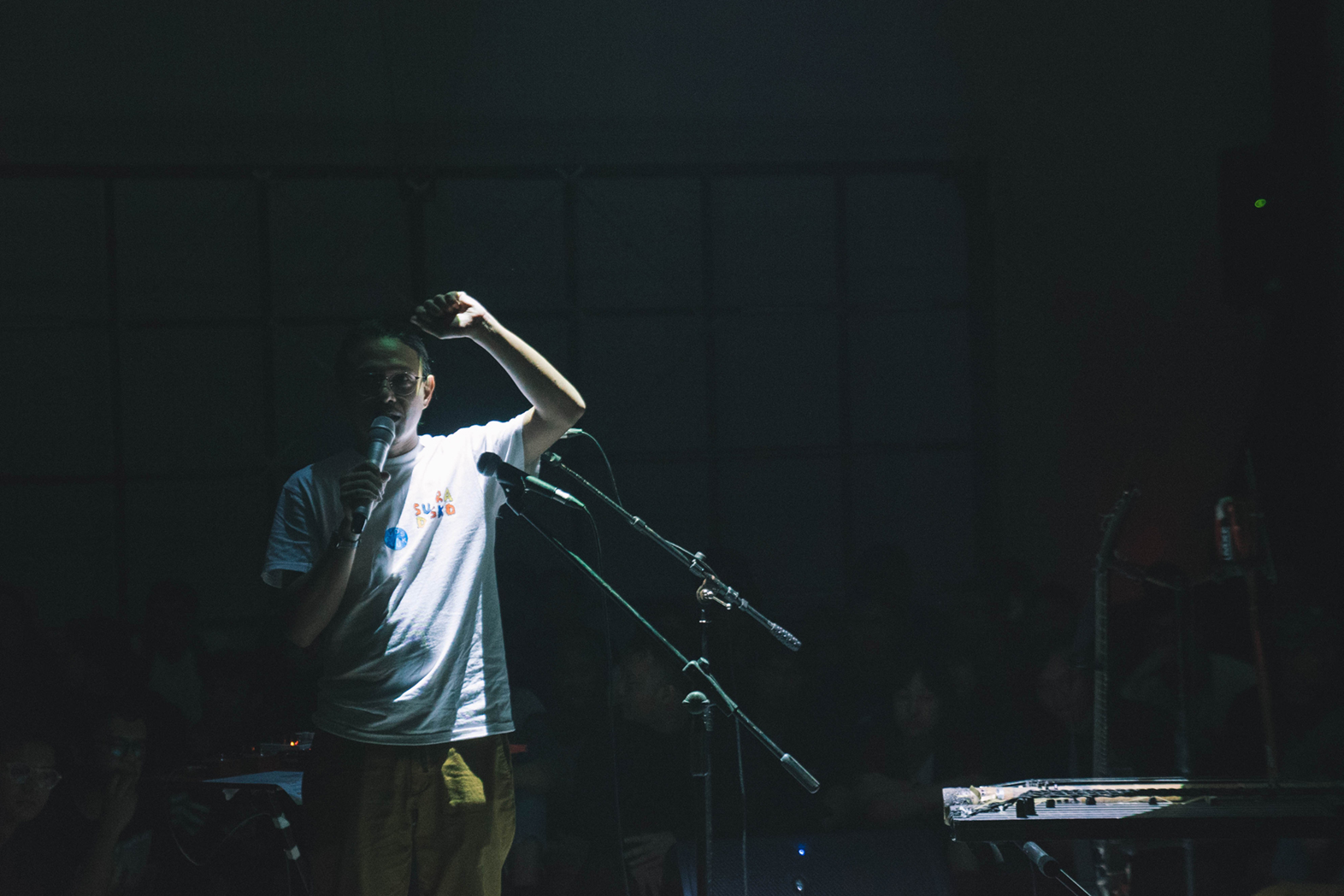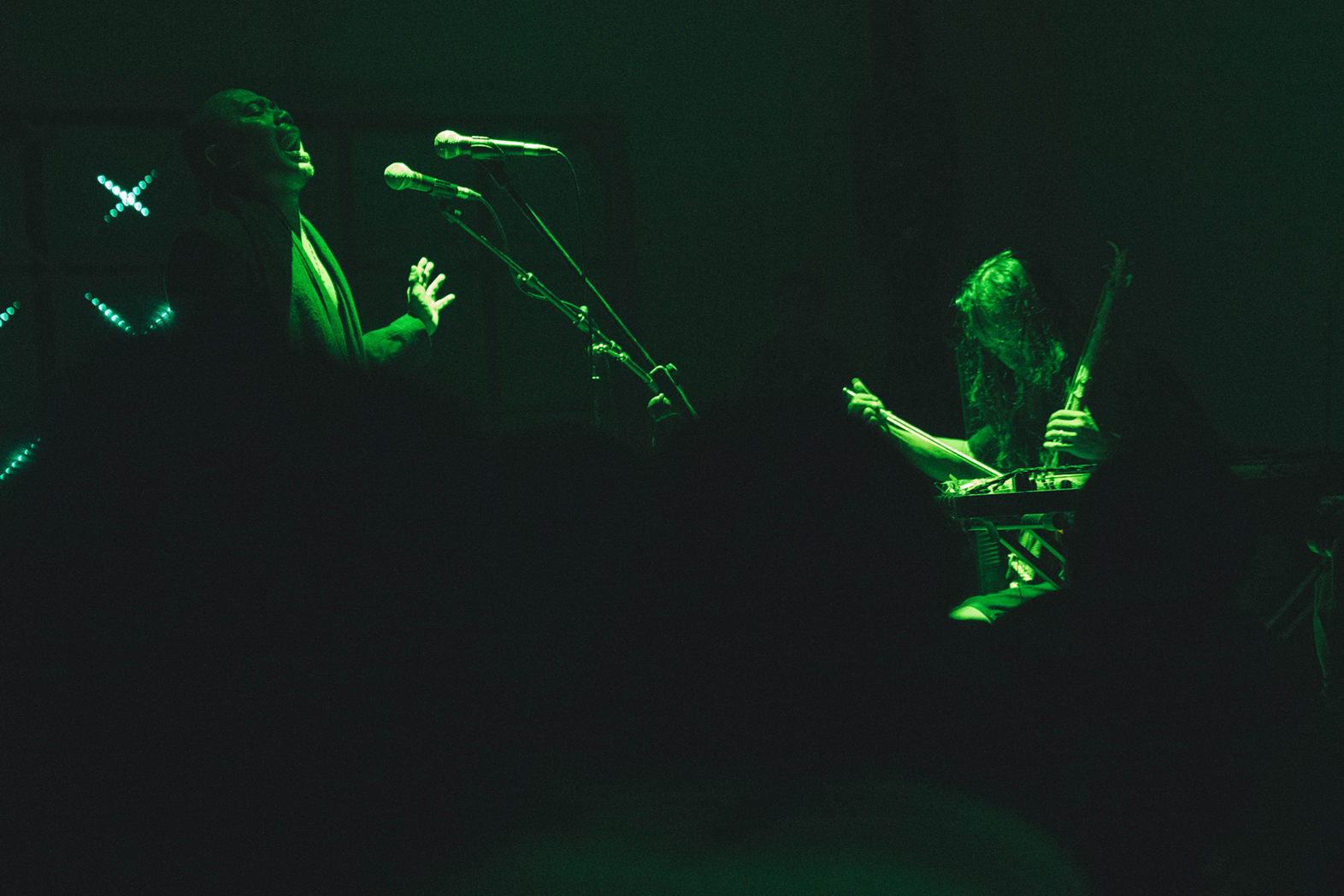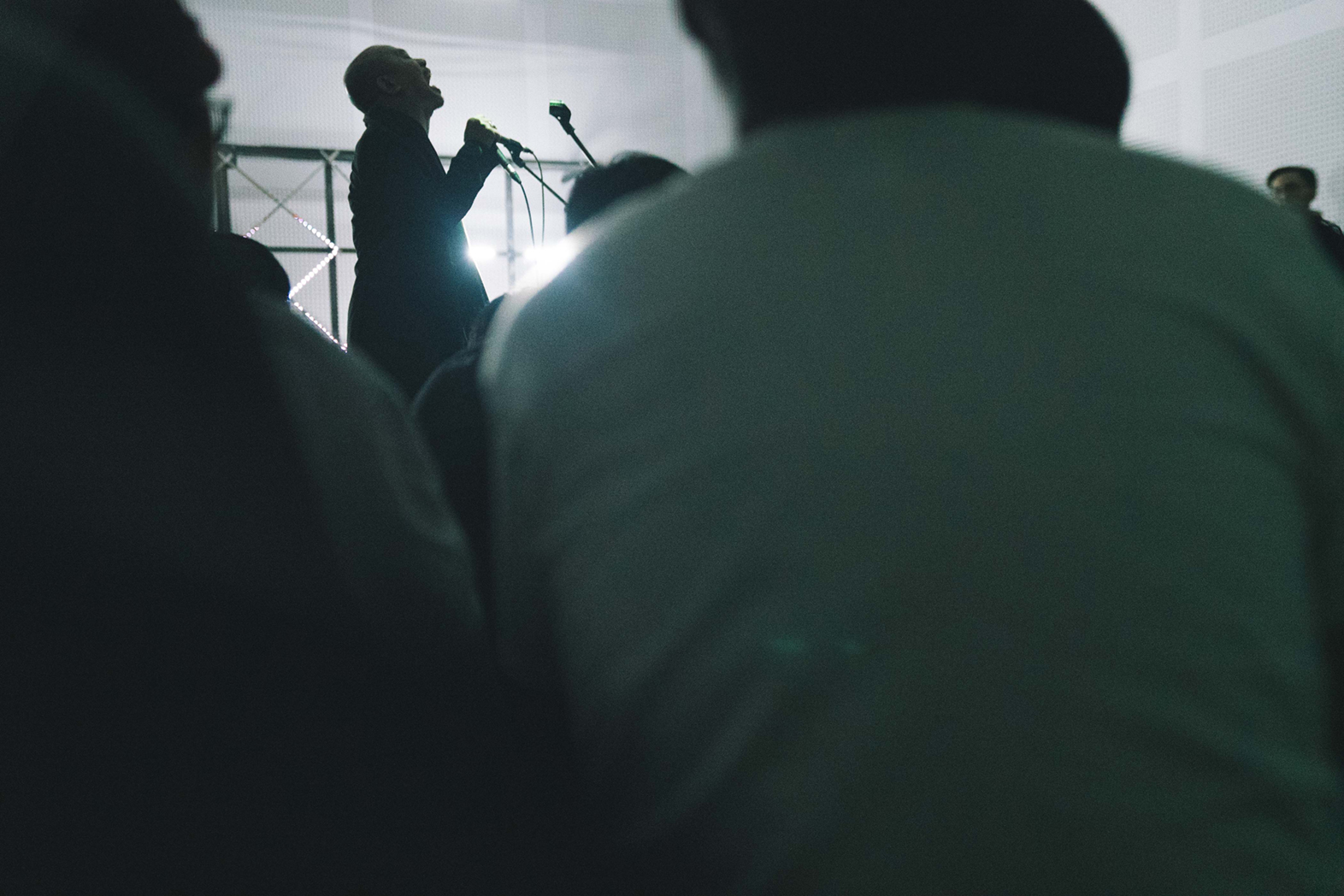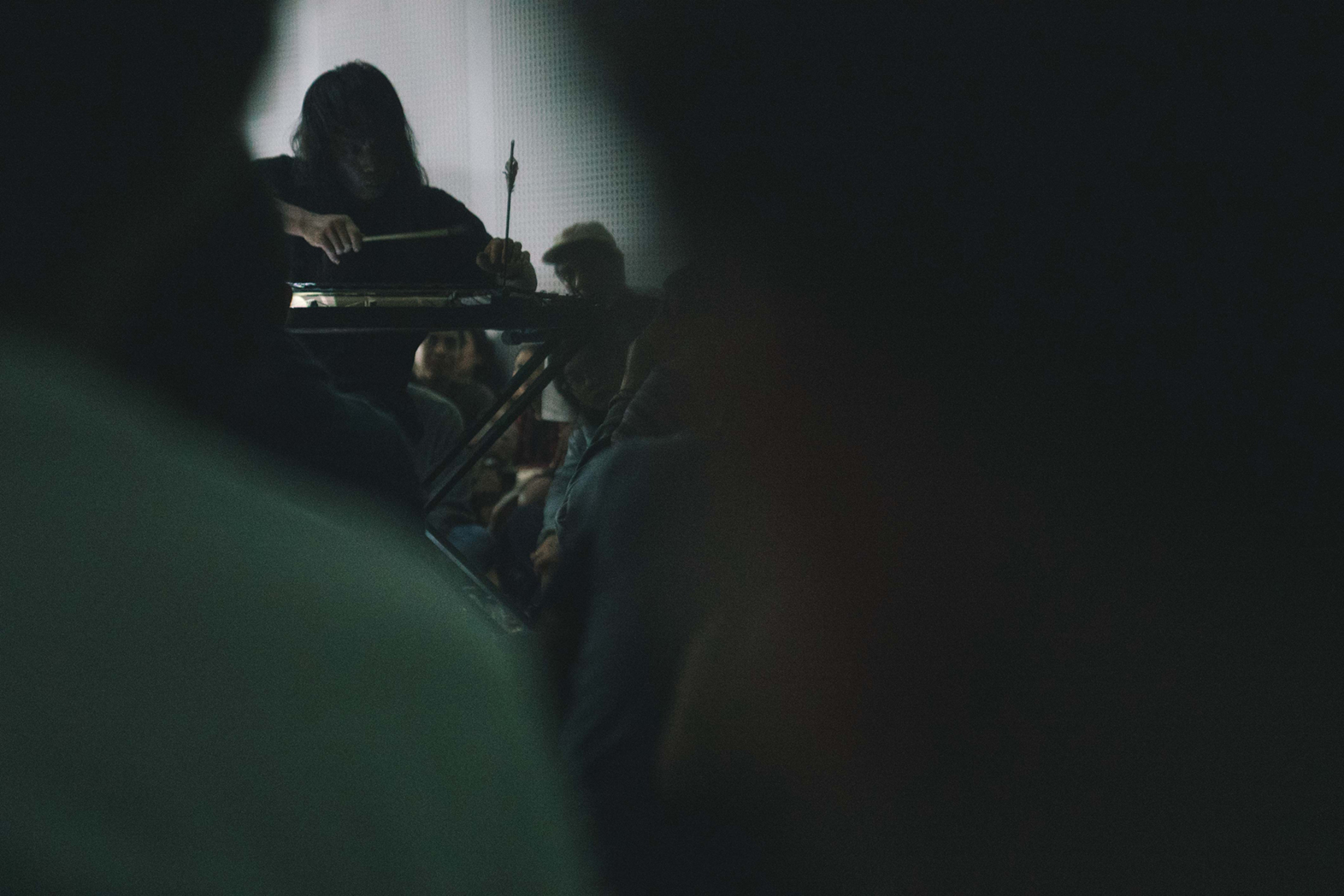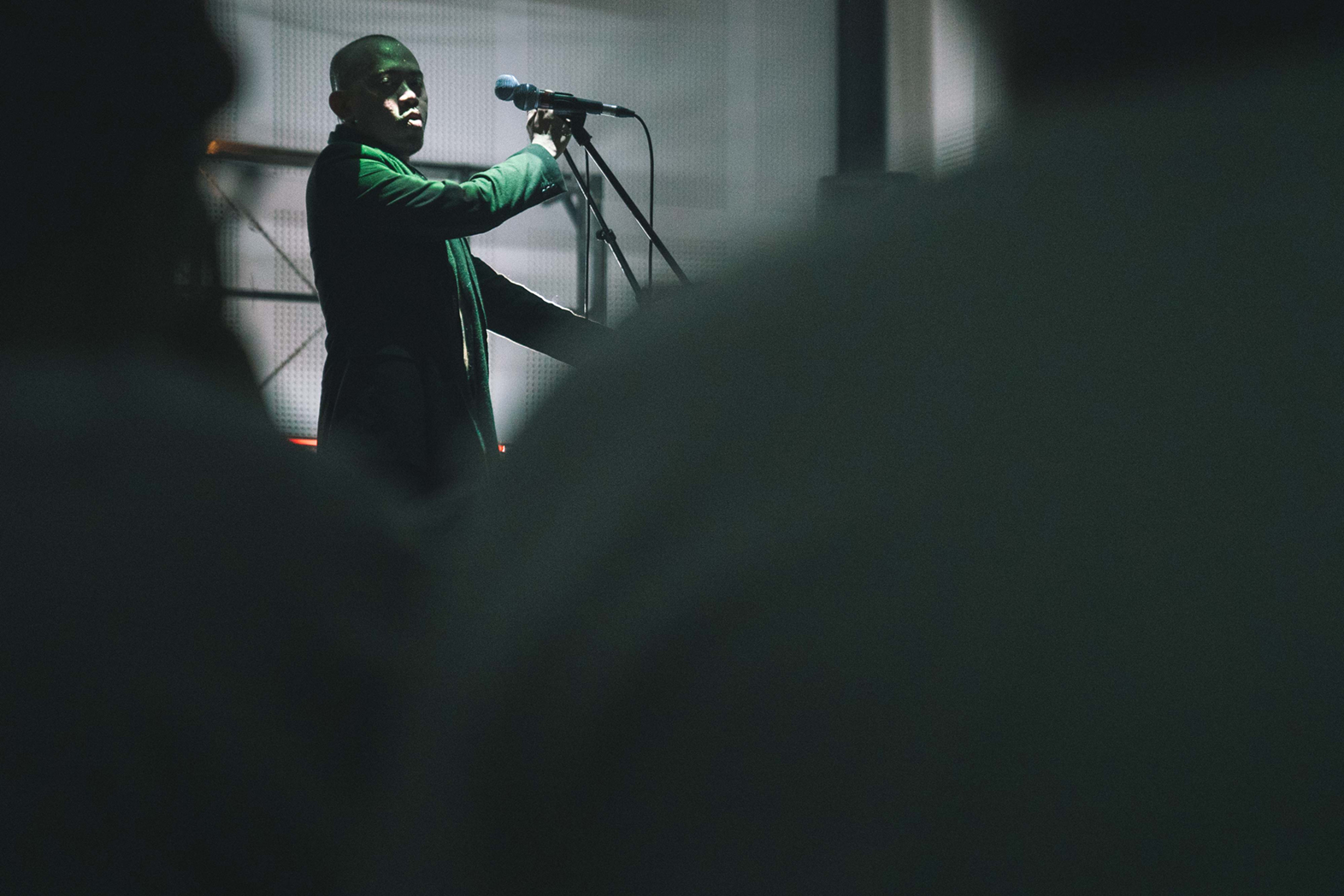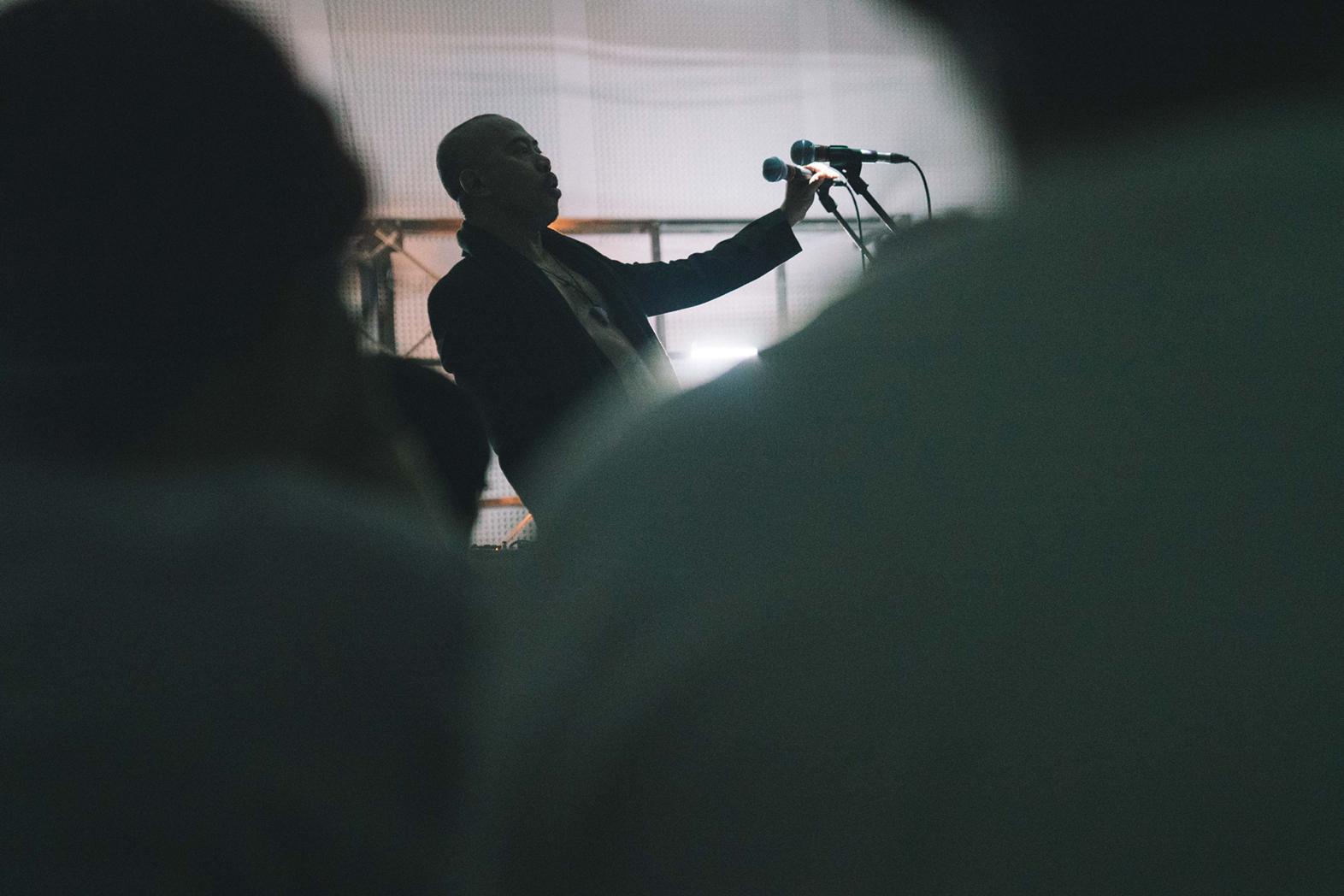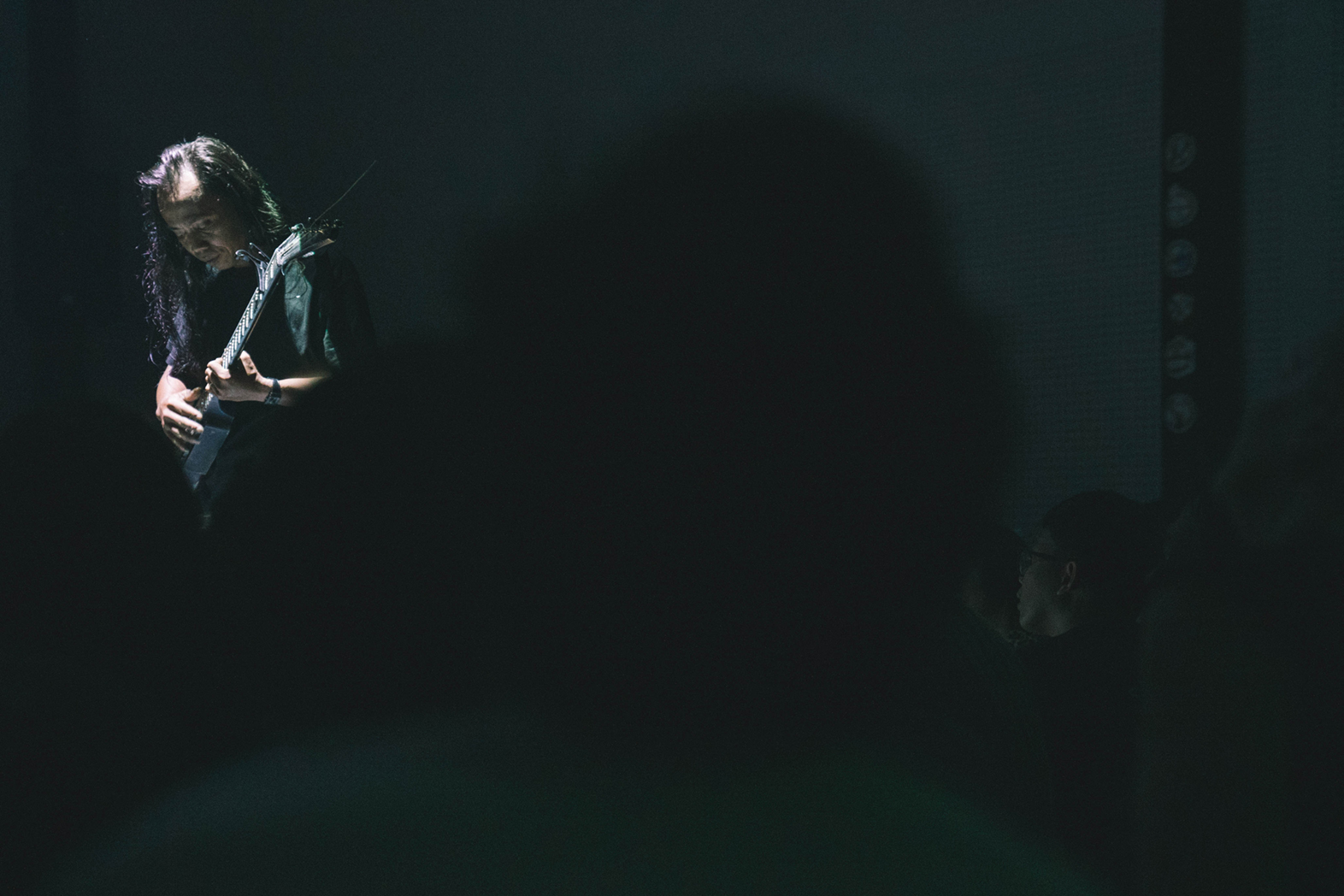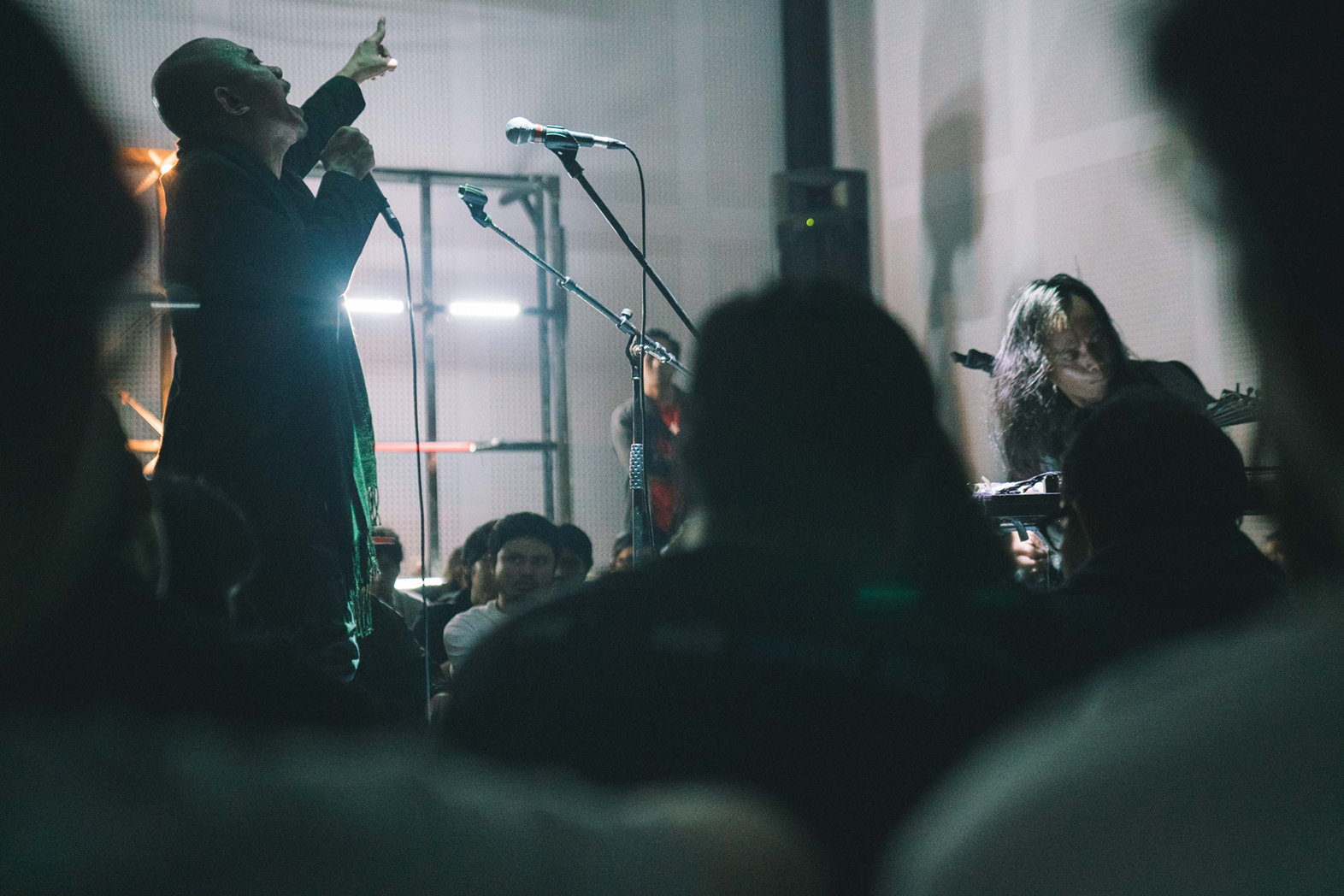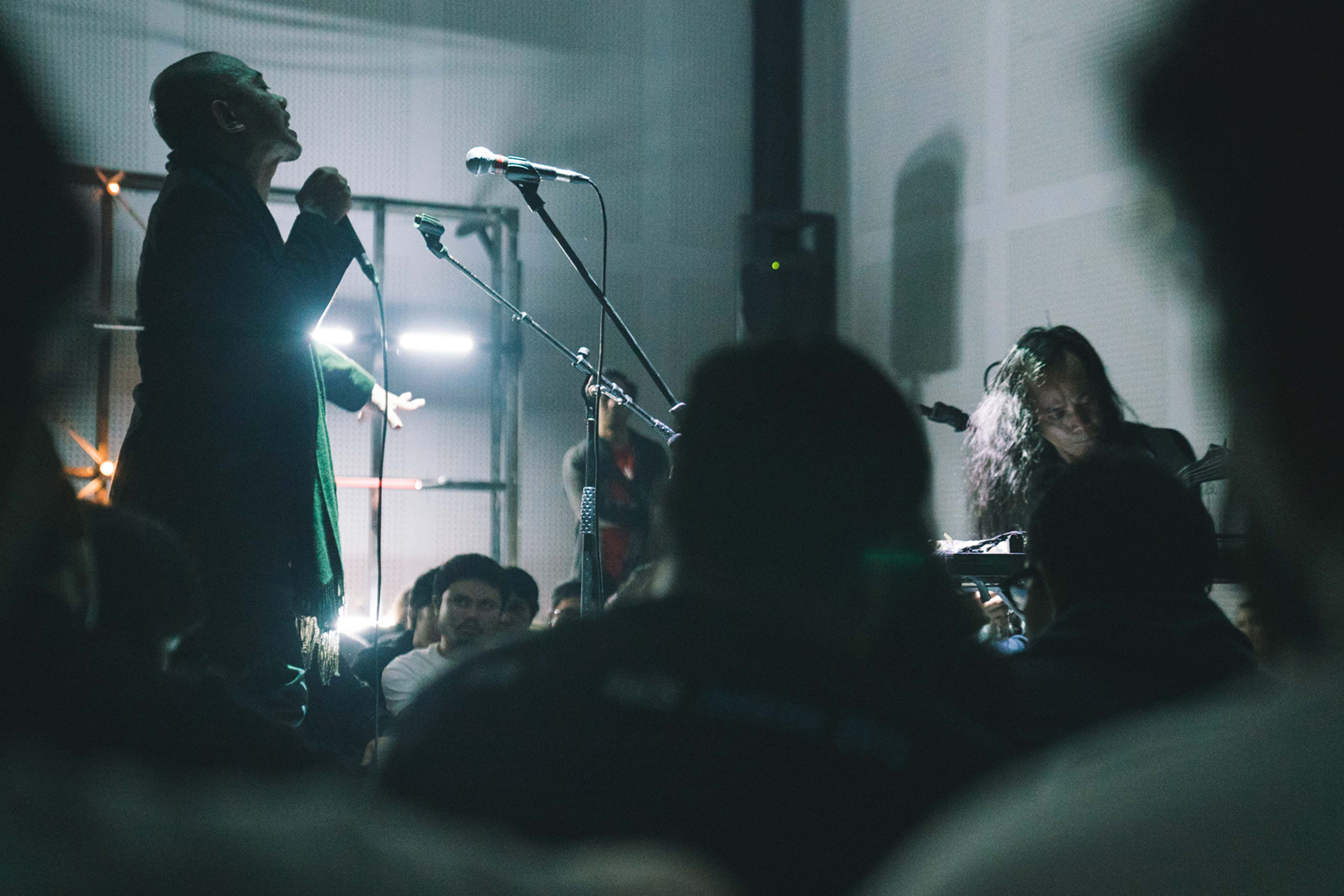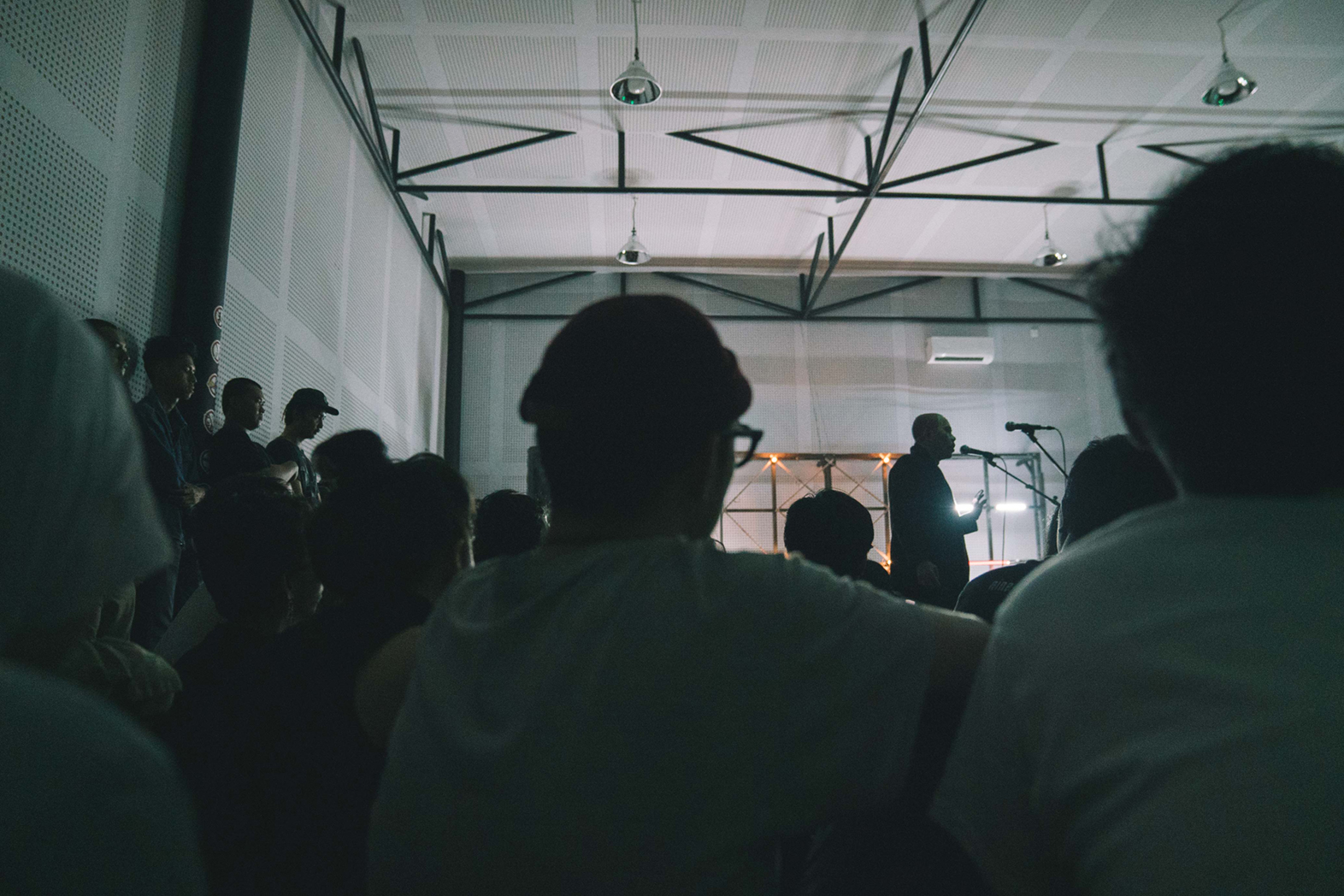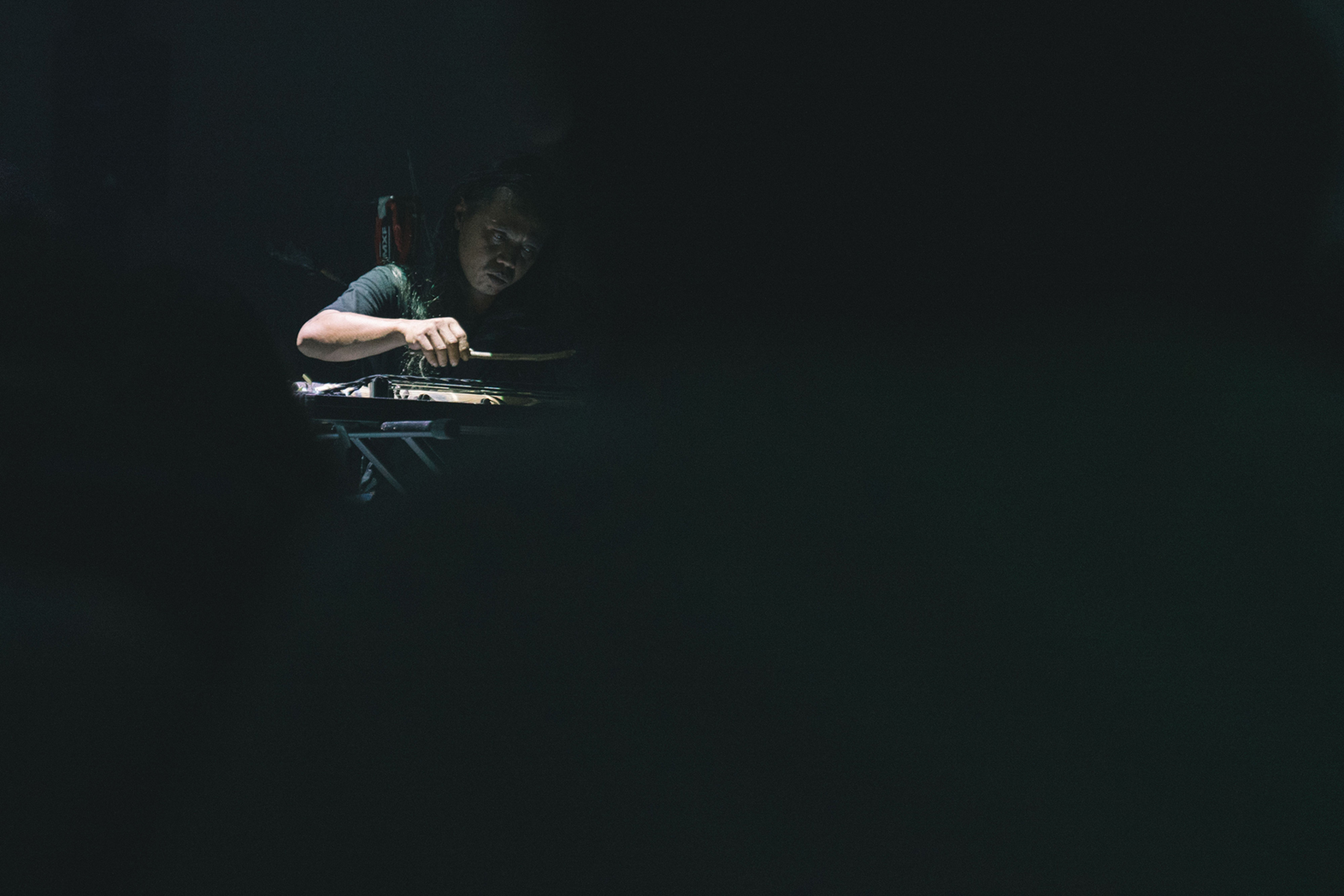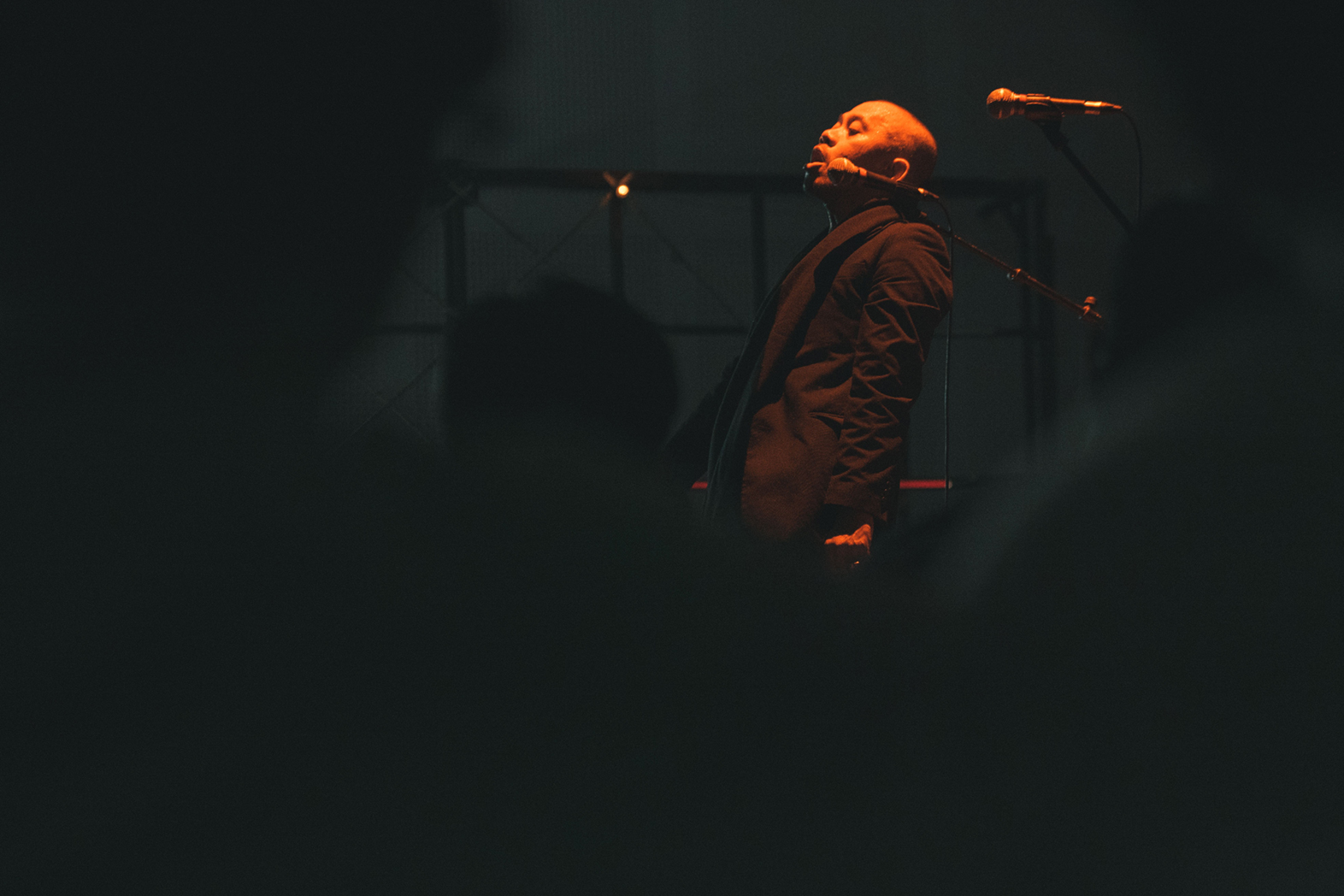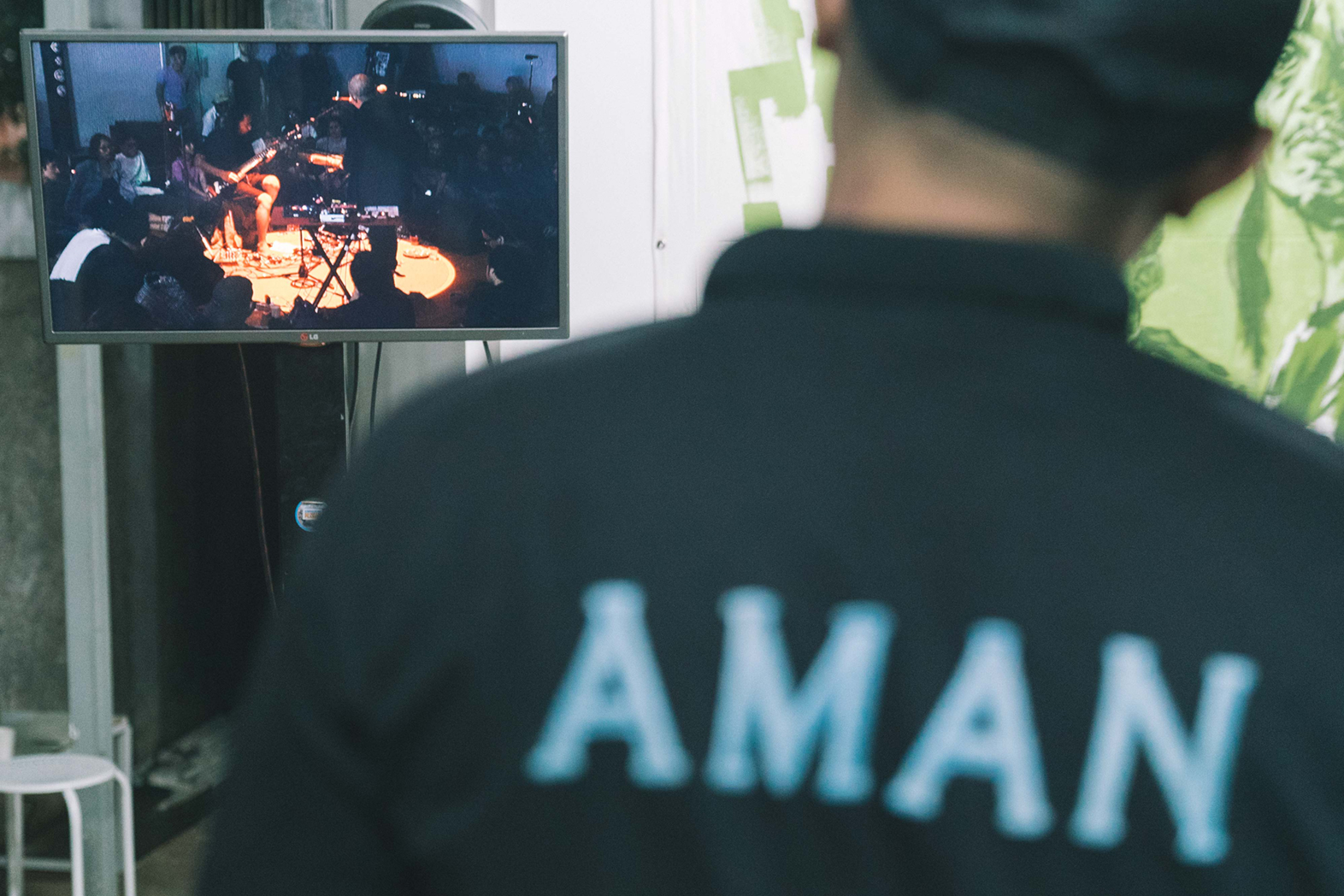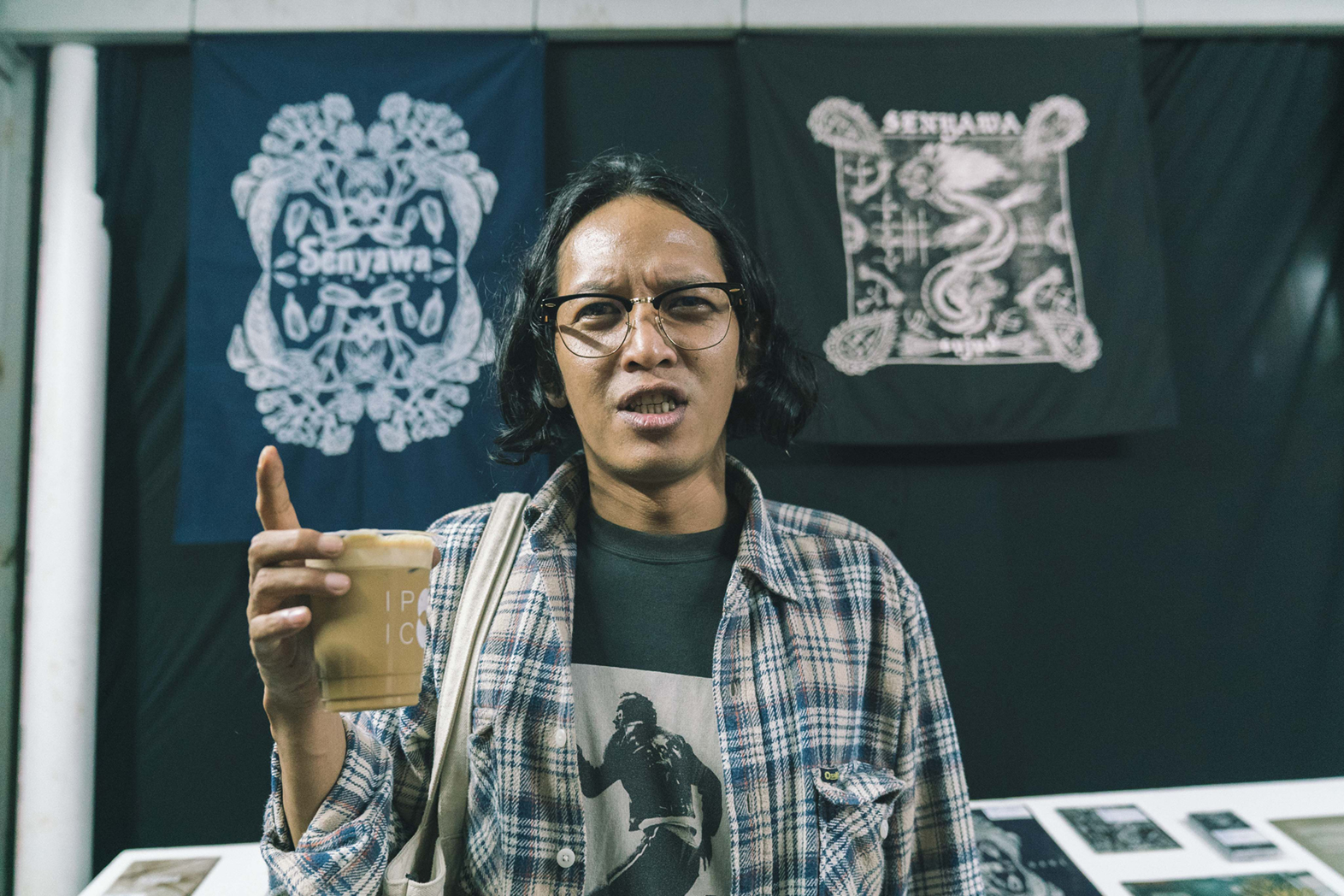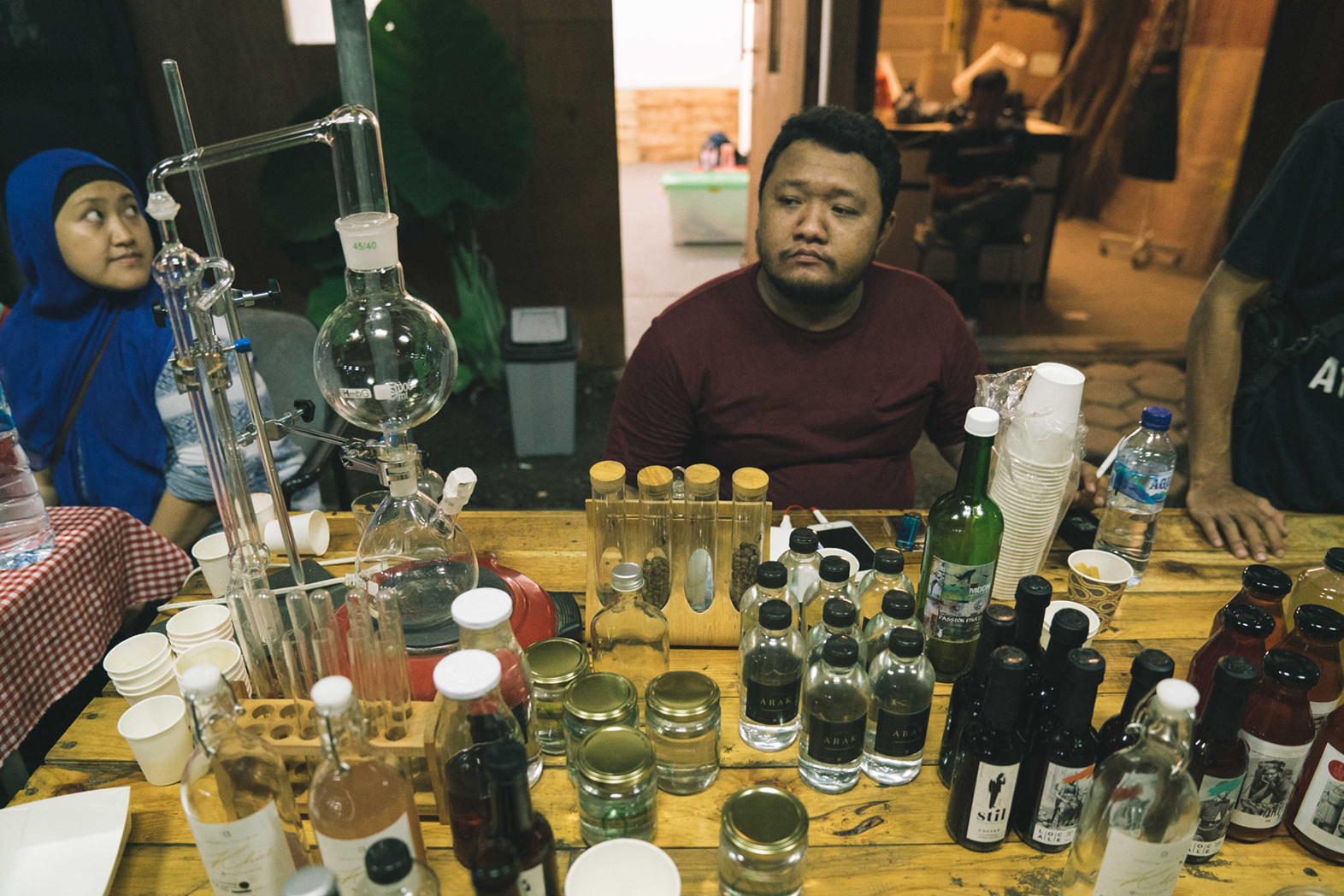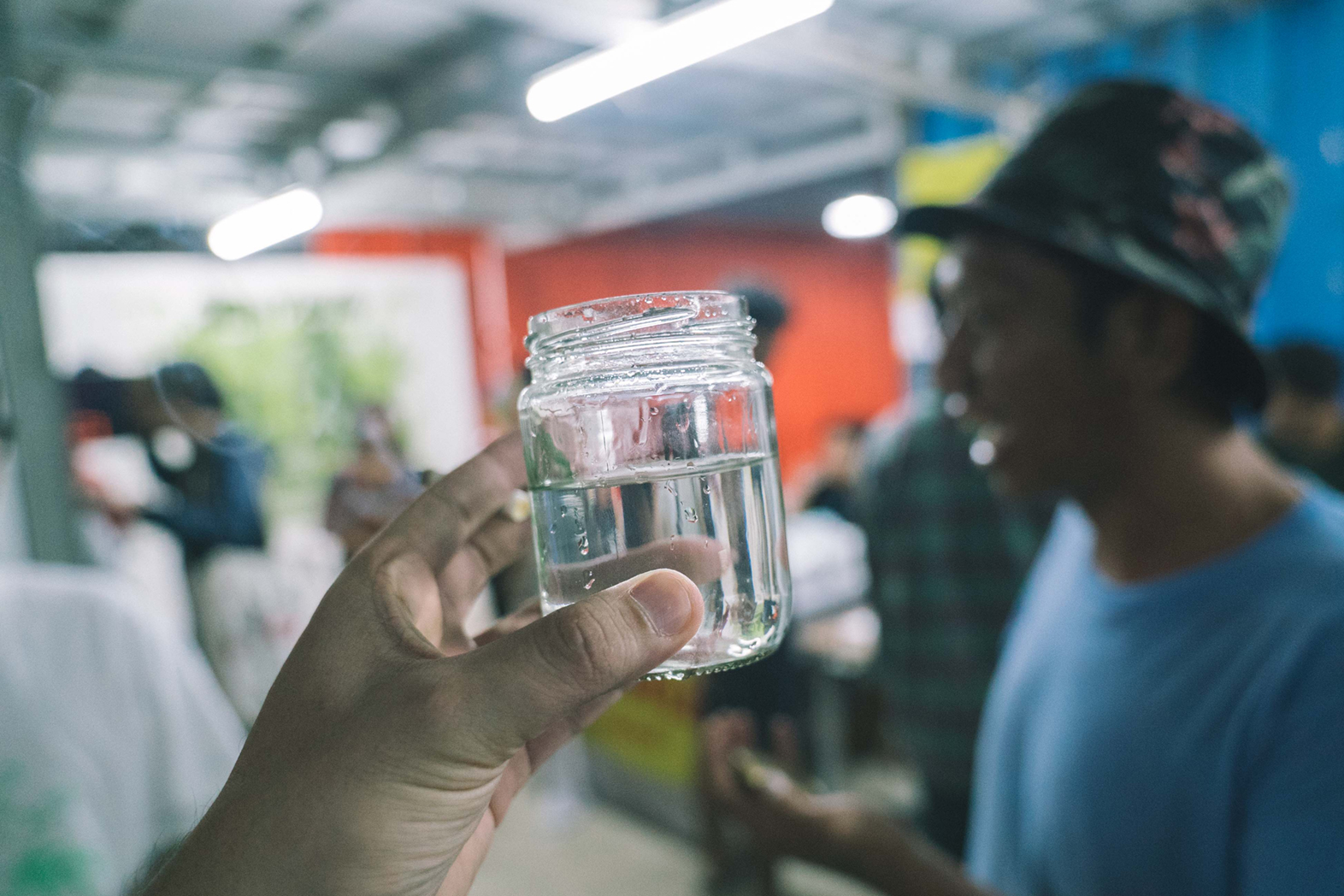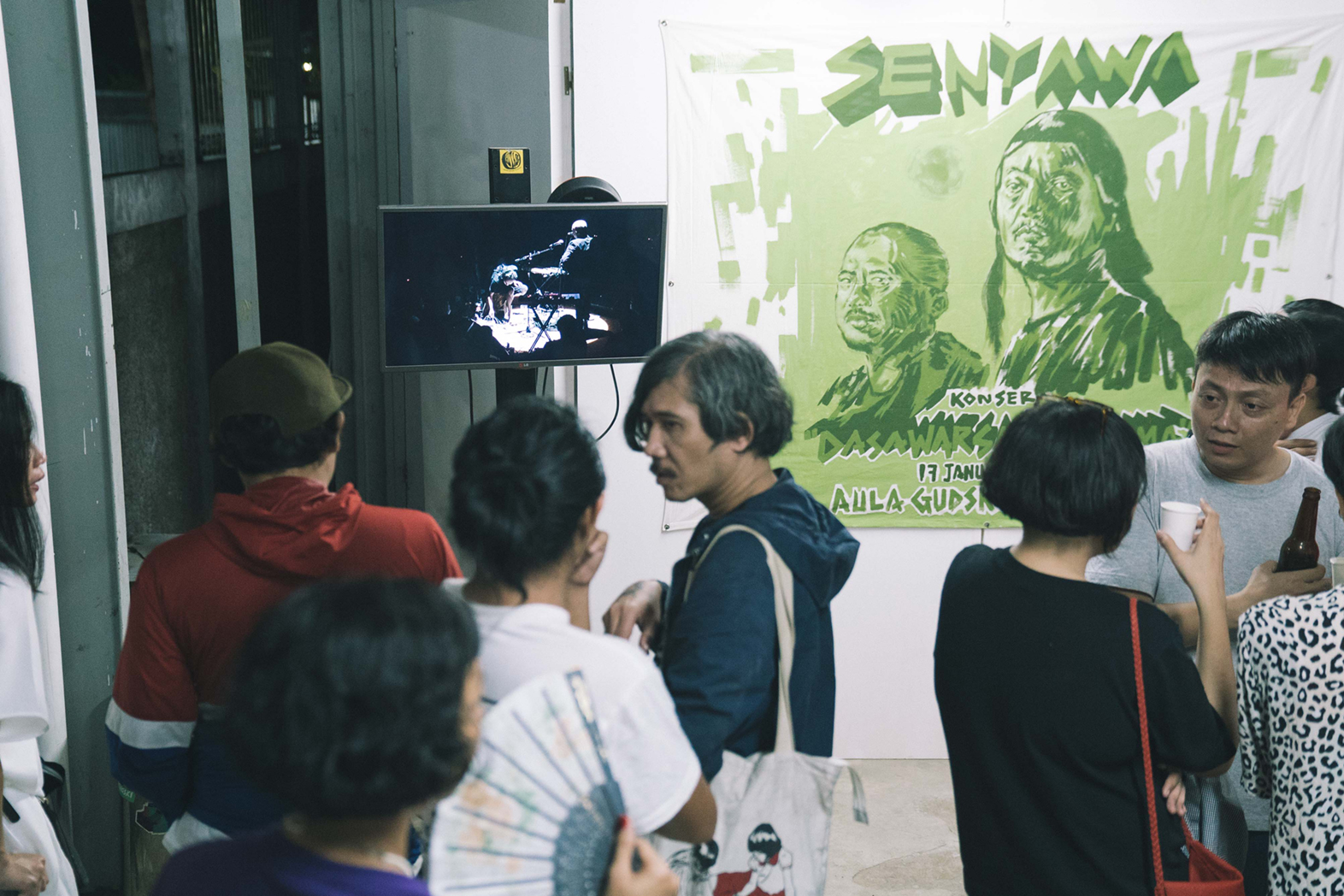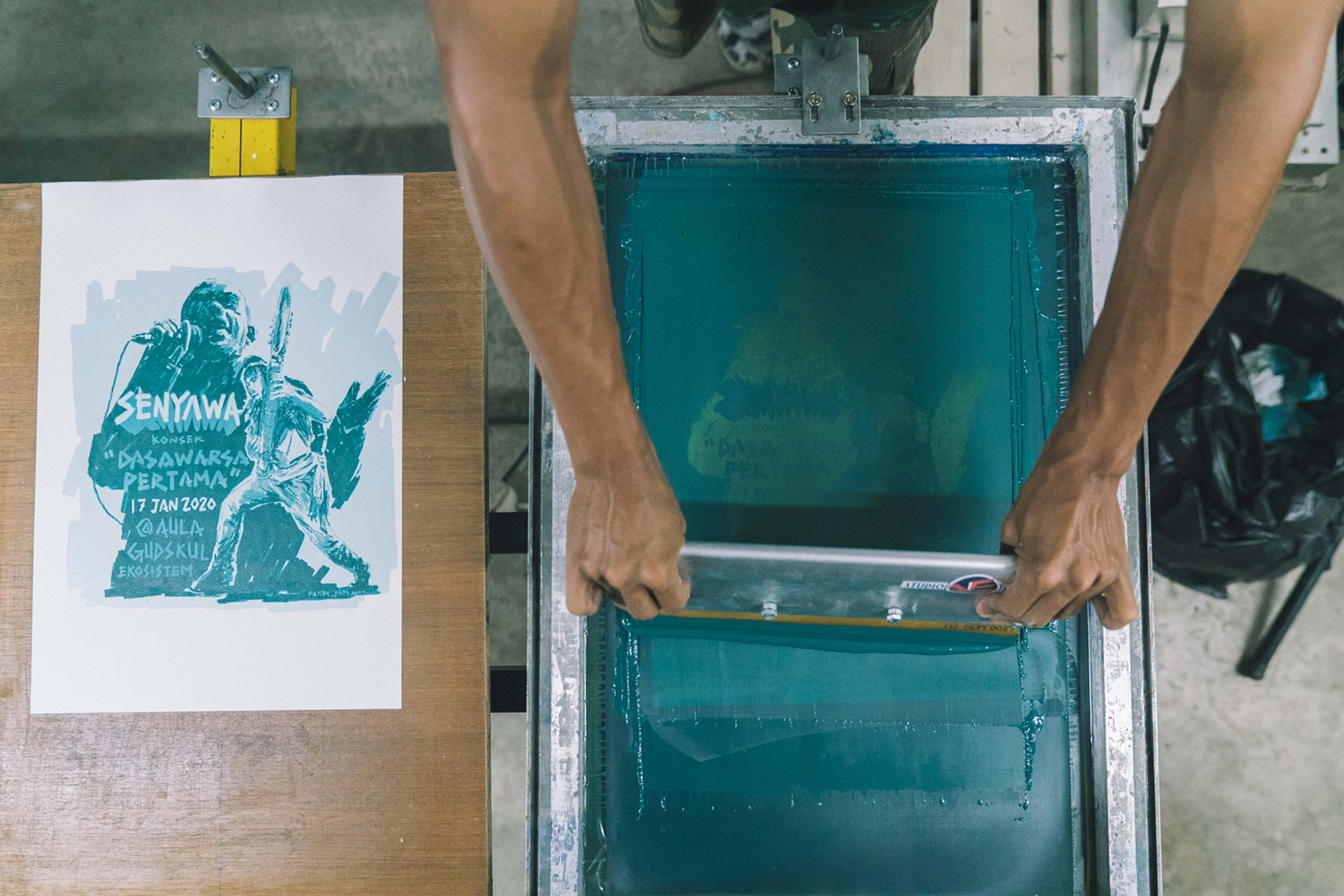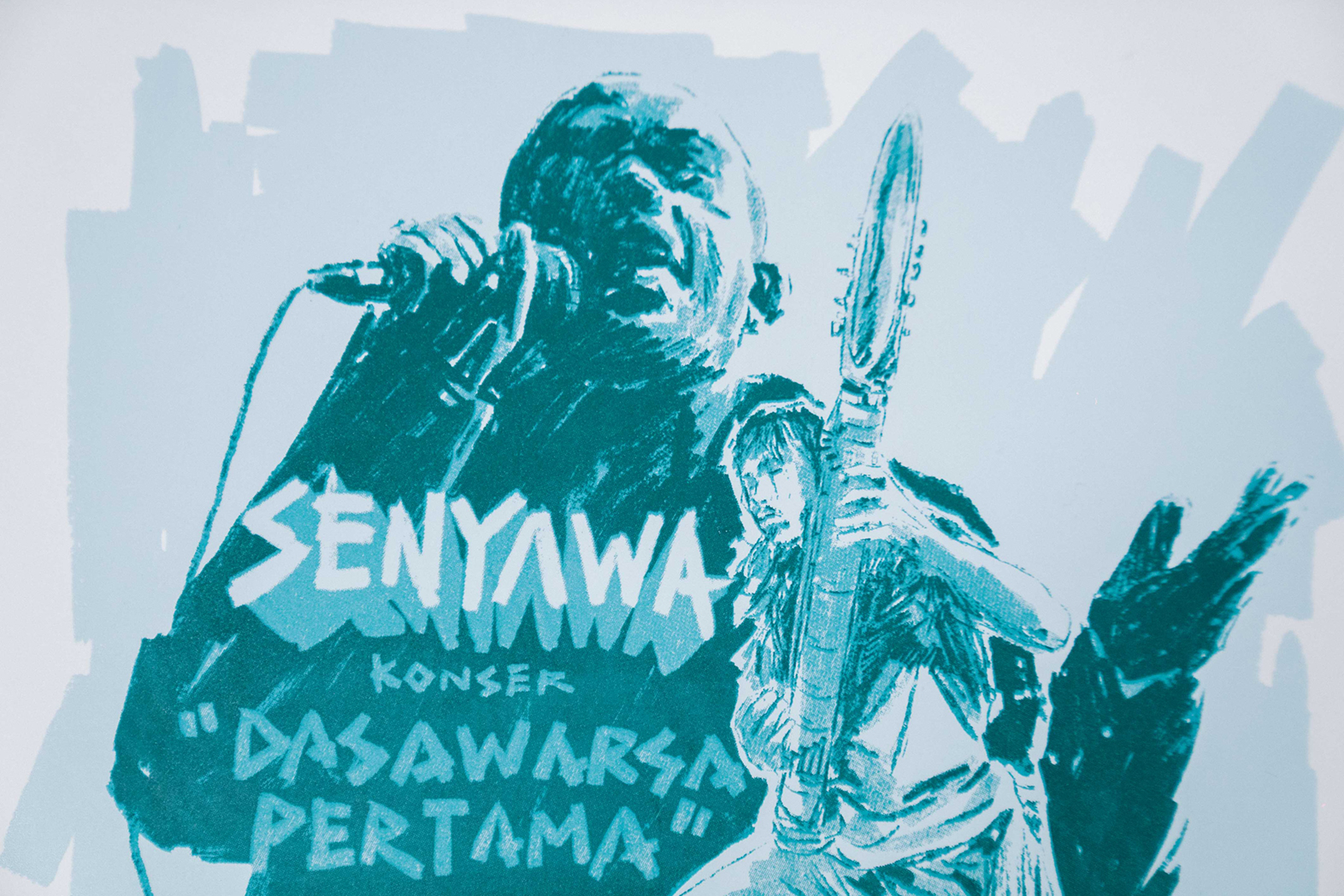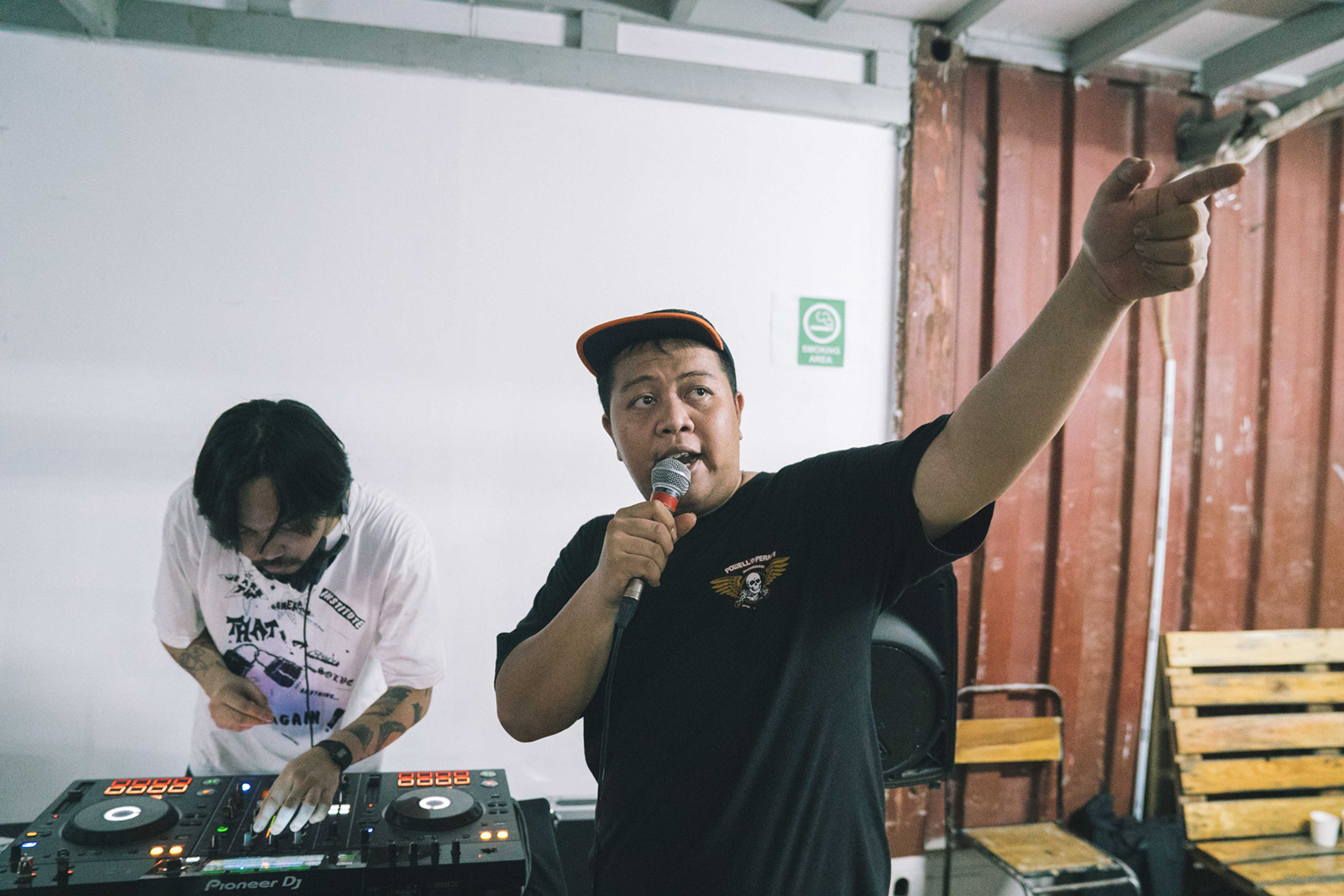 Foto: Moses Sihombing
WHAT
Di interview kami bersama Bon Iver, Justin Vernon merasa kesal karena ia datang terlambat sehari ke Jakarta, membuatnya melewatkan konser perayaan ulang tahun band favoritnya, Senyawa, "I'm VERY bummed to be missing their 10th Anniversary show in Jakarta on the 17th. We will miss it by one day; FUCK! They are one of my favorite artists of ALL time. I love Rully and Wukir very much". Sebuah statement besar tentang bagaimana sosok seperti Justin Vernon yang telah bekerja sama dengan nama-nama seperti Kanye West hingga Jay Z menempatkan dua nama musisi lokal di level afeksi yang cukup tinggi sebagai preferensi. Meskipun, ketika kita melihat lagi perjalanan karir Senyawa yang telah melebihi definisi mendobrak batasan, pujian Justin tadi sangat masuk di akal. 
Kita semua sudah tahu bahwa Senyawa adalah hal istimewa di sejarah musik lokal. Kita juga paham bahwa Wukir dan Rully adalah seniman kelas dunia dengan instrumen mereka masing-masing. Pertanyaannya adalah bagaimana mereka akan merayakan usia sepuluh tahun pertama di depan para penggemarnya yang pasti berangkat dengan ekspektasi tinggi? Apakah mereka bisa membawa kejutan baru malam itu?
Jumat malam, di Aula Gudskul Ekosistem, Rully dan Wukir tenyata telah mempersiapkan satu kejutan. Satu saja, dan itu lebih dari cukup. Kejutan itu berupa kualitas performa yang meningkat sekian kali lipat dari penampilan terakhir mereka di Jakarta tiga tahun lalu. Jam terbang menjadi salah satu kuncinya. Jika di "Konser Tanah Air" kami telah memuji kemampuan Rully dalam bernyanyi, di "Dasawarsa Pertama", Rully menunjukkan bahwa ia terus menerus berkembang. Teknik micing yang ia peragakan semakin sempurna, saat ia menyalak, amarah terasa lebih nyata, dan saat ia berbisik, sunyi itu semakin mengusik. 
Sebagai tulang punggung instrumental, Wukir pula semakin mencengangkan. Di konser kemarin, Wukir banyak memakai instrumennya yang paling "normal" (dalam artian, paling menyerupai instrumen gitar). Secara komposisi, pula Wukir banyak memainkan pola yang lebih "normal" (normal dalam konteks Senyawa tentunya). Tapi dengan pendekatan yang lebih "sederhana" ini pula, kita diajak untuk melihat bagaimana kualitas mereka datang berkali-kali lipat. Dengan permainannya yang lebih melodius, Wukir menunjukkan bahwa mereka semakin matang sebagai musisi. Malam itu, sulit untuk menahan decak kagum yang melulu datang seusai Wukir dan Rully mengakhiri lagu. Sulit untuk tidak memberikan cap "paripurna" pada Senyawa, meski satu hal yang pasti, mereka akan terus berkembang di masa-masa yang akan datang. 
Kudos juga harus diberikan pada tim RURUradio dan Gudskul Ekosistem yang telah mempersembahkan pengalaman adiluhung dalam menikmati musik Senyawa secara lebih intim dan proper.
WHERE
AULA GUDSKUL EKOSISTEM
Jl. Durian Raya 30A, Jagakarsa
Jakarta Selatan
WHEN
JUM'AT, 17 JANUARI 2020 / 20.00