Pitchfork Revisi Penilaian Lamanya Lewat Pitchfork Rescored
"We can't take back what we've said. Namun, anggap saja ini sebuah revisi."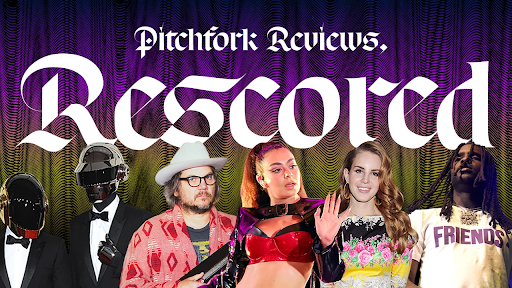 Teks: Deandra Aurellia
Foto: Pitchfork
Media musik ternama asal AS, Pitchfork, memang terkenal dengan penilaian dan kritik musiknya yang kadang terkesan keji, namun menghibur. Seringkali beberapa hasil penilaian mereka dihujat penikmat musik lainnya karena terkesan idealis, namun seringkali juga penilaian mereka dijadikan bahan hiburan karena rangkaian kata-kata humoris yang digunakan.
Baru-baru ini, Pitchfork merilis daftar penilaian ulang yang berjudul Pitchfork Rescored dari beberapa album yang sudah pernah mereka nilai sebelumnya. "Perasaan bisa berubah. Setelah bertahun-tahun lamanya, tentu kami terpengaruh perubahan budaya, opini, identitas kami yang terus berubah, dan lain-lain. Memang, we can't take back what we've said. Namun, anggap saja ini sebuah revisi." Ungkap Pitchfork di artikel yang bersangkutan.
Berikut adalah cuplikan dari beberapa album yang dinilai ulang oleh Pitchfork.
Rilo Kiley: Take Offs and Landings (2001) 4.0 to 8.0
"Dulu, kami lebih fokus kepada kehadiran Rilo Kiley di soundtrack Dawson's Creek ketimbang aspek songwriting-nya sendiri." – Quinn Moreland
PJ Harvey: Stories From The City, Stories From The Sea (2000) 5.4 to 8.4
"Pada tahun 2000, album ini memang terdengar datar. Tidak ada yang spesial. Seiring berjalannya waktu, kekuatan album ini baru muncul." – Marc Hogan
Wilco: Sky Blue Sky (2007) 5.2 to 8.5
"Wilco found a way to evolve while lightening up, embracing community and sustainability while rejecting the myth that great art must be born from torture or tragedy. Lagi pula, dad rock mulai populer lagi sekarang." – Sam Sodomsky
Chief Keef: Back From The Dead (2012) 7.9 to 9.1
"Oke, album ini memang tidak terkesan vulnerable dan deep seperti karya-karya miliknya yang lain. Namun, album ini menunjukkan standar yang paling raw dan inventive, di sepanjang karirnya." – Alphonse Pierre
Jeffrey Lewis: It's The Ones Who've Cracked That the Light Shines Through (2003) 3.9 to 7.6
"Saat folk dan tipe-tipe musik Arcade Fire sedang marak, musik lo-fi seperti Jeffrey Lewis memang terkesan asing dan kurang diminati. Namun, delapan belas tahun kemudian, kami berkata lain." – Jazz Monroe
Chairlift: Moth (2016) 7.6 to 8.5
"Dari awal memang album ini sudah jadi body of work yang kuat, namun kami sadar album ini memang kurang apresiasi." – Eric Torres
Prince: Musicology (2004) 5.8 to 7.8
"It's cool to like Prince now, and this was arguably not the case in 2004. Memang, dia tidak berniat membuat lagu-lagu hits sekuat tahun 80-an, namun album ini seakan-akan merangkum karir pendewasaan bermusiknya." – Hubert Adjei-Kontoh
Foxygen: We Are the 21st Century Ambassadors of Peace & Magic (2013) 8.4 to 6.3
"Their "peace & magic" never quite materialized. Memang album ini bagus, namun seiring waktu terdengar restrictive dan terdengar cliché." – Allison Hussey
Grimes: Miss Anthropocene (2020) 8.2 to 6.9
"Mungkin sulit rasanya untuk Grimes menandingi Art Angels yang amat sempurna. Album ini terdengar seperti kurang arahan dan kurang bersinar, juga cerita yang kurang kohesif." – Madison Bloom
Big Boi: Sir Lucious Left Foot: The Son of Chico Dusty (2010) 9.2 to 7.7
"Karena segelintir lagu hitsnya yang dipuja, lagu-lagu yang lain jadi diabaikan, padahal banyak yang arahan kreatifnya butuh dipertanyakan. It sounds more like the end of an era rather than something new." – Ryan Dombal
Selain rangkaian album di atas, judul-judul lain yang dinilai ulang adalah Born To Die karya Lana Del Rey, Discovery dan Random Access Memories karya Daft Punk, Turn on The Bright Lights karya Interpol, serta beberapa album lainnya. Untuk daftar penilaian yang lengkap, silakan menuju artikel Pitchfork di sini.
Read in Arabic here: https://www.Arabicbet.org