"Planet B", Bukti King Gizzard Bermain di Luar Musik Psikedelik
Lagu rock keras yang diperkokoh visualisasi liar.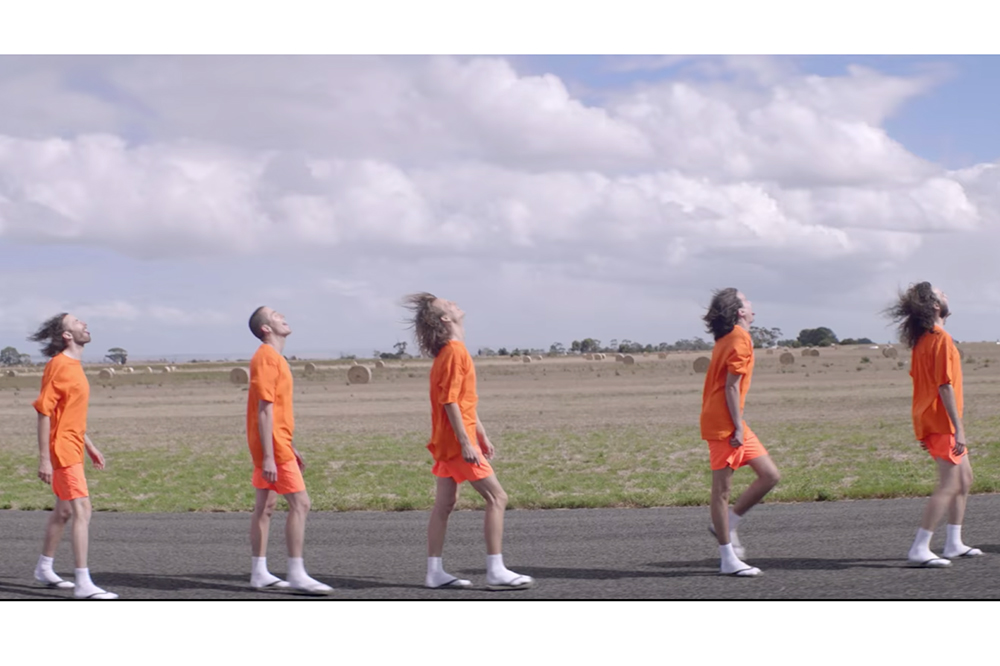 Teks: Stefano William A.
Foto: King Gizzard & The Lizard Wizard
Setelah mengumumkan bahwa akan merilis album pada akhir April nanti, band psikedelik rock ternama asal Australia, King Gizzard and The Lizard Wizard, memberikan kesempatan bagi pendengar untuk melihat sekilas seperti apa albumnya nanti lewat beberapa single yang telah dirilis tahun ini. Di antaranya ada nomor "Cyboogie", "Fishing for Fishies", dan "Boogieman Sam". Lewat beberapa lagu tersebut, band ini menunjukkan usaha untuk memperluas ruang main mereka – dari musik energetic hingga percampuran unsur blues telah dihadirkan.
Selain lagu, King Gizzard juga meluncurkan video klip sebagai pelengkap. Uniknya, untuk single teranyar bertajuk "Planet B", mereka memutuskan untuk merilis langsung dalam bentuk video. "Planet B" tidak termasuk dalam tracklist untuk album baru yang sudah diumumkan sehingga masih menjadi misteri apakah lagu ini menjadi bagian dari proyek baru itu. Yang jelas, mereka berani keluar dari zona amannya. Nuansa musik rock lebih keras membuat lagu ini seperti dimainkan oleh band hardcore. Suara vokal kasar dibungkus dengan riff gitar kencang saling bersahutan dengan permainan drum penuh semangat, hampir saja sulit untuk mengatakan bahwa ini adalah King Gizzard.
Video klip "Planet B" dibuka dengan adegan beberapa narapidana dengan seragam oranye yang melarikan diri dari penjara sedang berkumpul dan menggonggong, kemudian disusul dengan melakukan kegiatan olahraga dan baris-berbaris secara gila-gilaan. Perkumpulan itu kemudian harus bubar ketika seseorang seperti aparat datang membawa senjata dan mulai menghabisi para narapidana satu per satu. Deskripsi visual liar memperkokoh citra lagu ini sebagai lagu heavy rock serta menjadi pembuktian bahwa unit ini punya banyak hal yang bisa ditawarkan ketika keluar dari zona aman.