Rina Sawayama Padukan Pop dengan Country dalam Lagu "This Hell"
Lagu terbaru Rina Sawayama, "This Hell" dan perilisan album keduanya berjudul "Hold the Girl" September mendatang.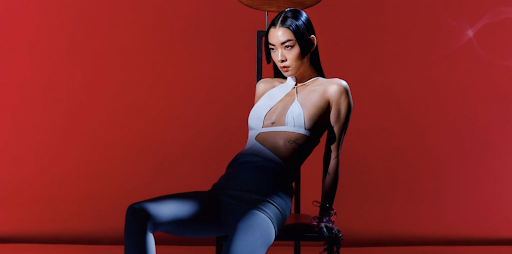 Teks: Inaya Pananto
Foto: Thurstan Redding
Musisi experimental pop Rina Sawayama akhir-akhir ini baru saja mengumumkan perilisan album keduanya yang berjudul "Hold the Girl". LP yang akan dikeluarkan di bawah label Dirty Hit akan resmi rilis di bulan September mendatang, namun sang artis telah merilis satu lagu berjudul "This Hell" dari album ini. 
Lagu "This Hell" sendiri ia tulis bersama dengan Paul Epworth dan Lauren Aquilina, menghadirkan synth alternatif pop yang sedikit emo tapi catchy dengan cara yang modern. Dalam proses penulisannya, Sawayama mengatakan bahwa ia telah sejak lama banyak mendengarkan penyanyi perempuan bergenre country. Ia selalu ingin membuat lagu country-pop yang bermelodi euforik namun tetap kuat dari segi storytelling dan ekspresi. Karena itulah ia begitu bersemangat dapat bekerja bersama Paul Epworth.
Hal penting yang ingin disampaikan melalui lagu ini adalah pesan-pesan berkenaan dengan hak kaum minoritas yang kian terancam baik itu atas nama kepercayaan agama maupun orientasi seksual mereka. Sawayama yang telah secara terbuka menjadikan dirinya seorang ally pada komunitas-komunitas minor ini ingin menyampaikan bahwa ketika dunia ini tidak lagi memberikan kita cinta dan proteksi, kita hanya memiliki satu sama lain untuk saling mencintai dan melindungi. Sesuai dengan hook lagu ini, "this hell is better with you."
Dari segi kreatif dan visual dari album, Sawayama akan kembali menyalurkan aura "girlcrush" yang begitu captivating dan kuat. Dengan ragam power poses dan statement looks yang unik, rambut hitamnya sleek dibelah tengah dan makeup tajam, Sawayama dipotret di depan latar belakang merah darah yang kurang lebih merepresentasikan tone albumnya ini. 
Nantikan perilisan penuh dari album kedua Rina Sawayama "Hold the Girl" di tanggal 2 September mendatang.