Selain Album Keempat, Halsey Juga Hadirkan Film Perdana Bertajuk "If I Can't Have Love, I Want Power"
Bicarakan kehamilan dan seksualitas, film bertajuk "If I Can't Have Love, I Want Power" hadir seagai pengantar album baru Halsey.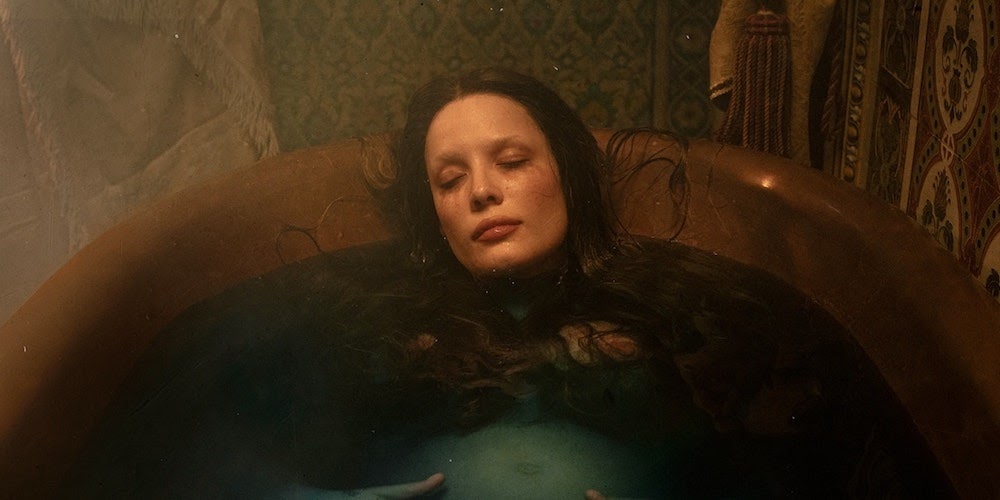 Teks: Shadia Kansha
Photo: Youtube/Halsey
Januari lalu, masyarakat terkejutkan oleh kehamilan Halsey yang diumumkan secara tiba-tiba. Penyanyi Pop bernama asli Ashley tersebut memang jarang memamerkan kehidupan pribadinya sejak dia putus dari pacarnya Evan Peters pada awal tahun 2020. Sehingga, berita kehamilan Halsey dengan Alev Aydin (seorang screenwriter yang merupakan teman baik Halsey), benar-benar datang tanpa diduga.
Kehamilan tersebut akhirnya menjadi salah satu hal yang disorot dalam perilisan album keempat Halsey yang bertajuk "If I Can't Have Love, I Want Power". Bagaimana tidak? Untuk menyambut perilisan album tersebut, ia membuat film mengenai labirin sosial yang menyentuh topik seksualitas dan kelahiran. 
Ditulis oleh dirinya sendiri dan disutradarai oleh Collin Tilley (sutradara untuk beberapa video musik Halsey), film fast-paced berdurasikan satu jam tersebut mengambil tema ritual tengah abad (Medieval) yang dilakukan terhadap wanita selama mereka hamil dan melahirkan. Ya, pemeran perempuan tersebut untuk film ini adalah Halsey sendiri. 
Halsey merasa bahwa musisi jarang memperhatikan aspek visual dari karya mereka dan ia tidak ingin melakukan hal tersebut. Dia ingin memastikan bahwa album yang diproduseri oleh Trent Reznor dan Atticus Ross tersebut dapat menghibur mata dan telinga.
Walaupun album direncanakan akan rilis pada tanggal 27 Agustus, film tersebut akan rilis lebih awal, tepatnya pada tanggal 3 Agustus mendatang.