Setelah Yuck Bubar, Max Bloom Berkata Bahwa Dirinya akan Merilis Album Solo
Album ini sendiri akan dirilis pada bulan Juni mendatang dan akan diberi judul "Pedestrian".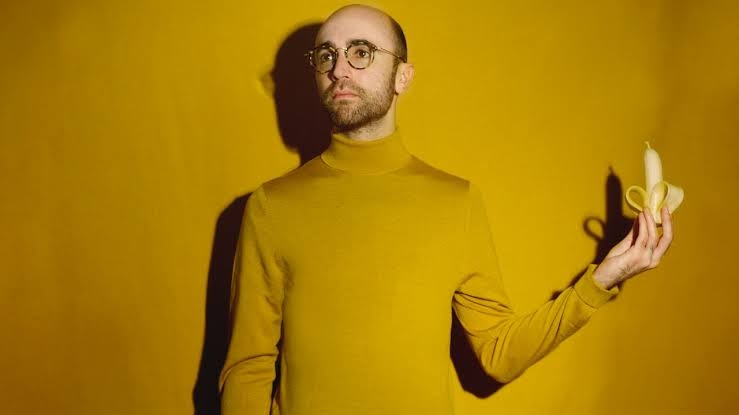 Teks: Rifqi Ramadhan
Foto: Pitchfork/Max Bloom 
Setelah pada bulan Februari lalu band indie rock Yuck mengumumkan bahwa mereka akan bubar, frontman mereka Max Bloom mengumumkan bahwa dirinya akan merilis sebuah album solo dalam waktu dekat. 
Max sendiri membagikan bahwa album dirinya sendiri ini akan diberi judul "Pedestrian". Selebihnya Max juga membocorkan bahwa album solo ini akan dirilis pada 18 Juni mendatang lewat label rekaman dirinya Ultimate Blend Records.
Untuk memberi sedikit gambar untuk penggemar mengenai album solo ini, baru-baru ini Max membagikan single untuk album ini beserta sebuah video klip
Max sendiri berkata bahwa dirinya mendapatkan inspirasi untuk album ini ketika sedang berlari pagi, ketika sedang berlari Max melihat sebuah plang jalan yang bertuliskan "Pedestrian". Karena hal ini. Max langsung berkontemplasi pada tulisan ini.
"As pedestrians, we're all trapped in our own individual worlds but when something cataclysmic happens, we're all brought together. I think about death a lot, and I think about what humans are and whether we are the only intelligent life in the universe. So I guess this song explores both of those feelings at the same time.", ucap Max mengenai tema yang akan dirinya bawa ke dalam album ini. 
Max Bloom sendiri belum lama ini berkata bahwa bubarnya Yuck merupakan hal terberat yang harus dirinya lewati dan melalui album ini, diharap dirinya dapat kembali melakukan hal yang dirinya cintai yaitu musik setelah melewati fase yang sulit dalam hidupnya.