Snoh Aalegra Umumkan Detail untuk Album Terbarunya, Salah Satunya adalah Tyler, the Creator yang akan Jadi Tamu
Demi memeriahkan tracklist album terbarunya, Snoh Aalegra gaet Tyler, the Creator dan James Faunterloy.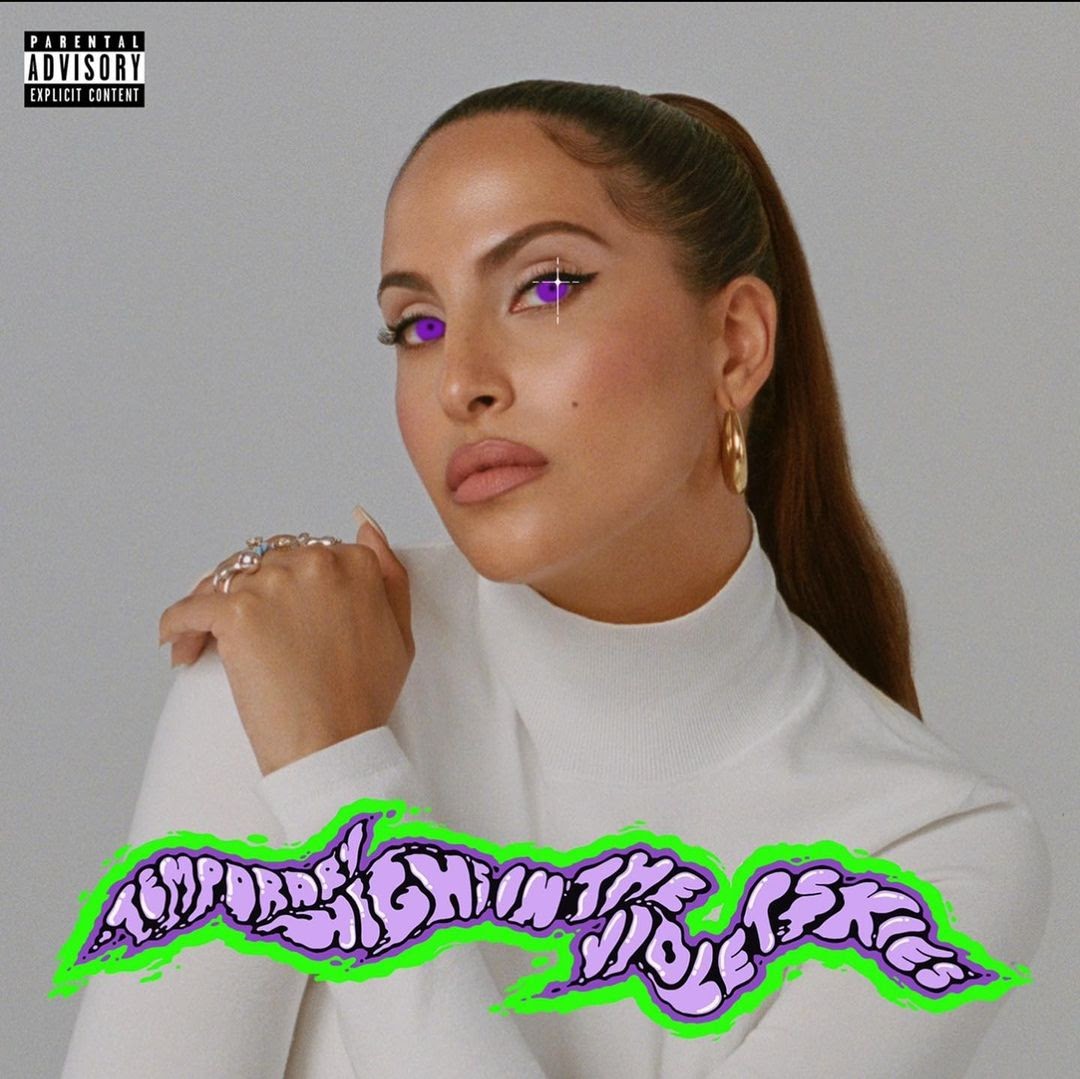 Teks: Shadia Kansha
Photo: Instagram/Snoh Aalegra
Penyanyi R&B, Snoh Aalegra, mengumumkan album barunya yang akan datang bertajuk "Temporary Highs In The Violet Skies".
Melalui media sosialnya, ia mengunggah cover art untuk album tersebut beserta tracklist berisikan 15 judul lagu untuk diantisipasi. Layaknya kaset lawas, tracklist tersebut dibagi menjadi sisi A (berisikan 7 lagu) dan sisi B (berisikan 8 lagu). 
Jika membicarakan featuring artists, Tyler, the Creator akan ikut mengisi 2 lagu dalam album ini yaitu "Neon Peach" dan "In The Moment". Tidak hanya Tyler, James Fuanterloy akan ikut mengisi lagu "On My Mind".
Sebelumnya, Snoh pernah merilis single bertajuk "DYING 4 YOUR LOVE" tahun lalu dan lagu tersebut juga disertakan dalam album ini.
Sebelum album ini, album "-Ugh Those Feels Again" berhasil menuai banyak respon positif dan menghasilkan top tier R&B tracks seperti "I Want You Around" dan "Whoa". Para penggemarnya mengharapkan bahwa di album ini, Snoh dapat kembali menunjukkan musikalitasnya yang tinggi dan penulisan lirik yang apik.
Album "Temporary High in The Violet Skies" sudah dapat di Pre-order dan akan dirilis untuk umum pada tanggal 7 September 2021.