Sunmantra x The Hydrant Berkolaborasi Lewat Lagu Bernuansa Rockabilly dan Techno
Apa jadinya jika musik rockabilly milik The Hydrant digabung dengan Sunmantra?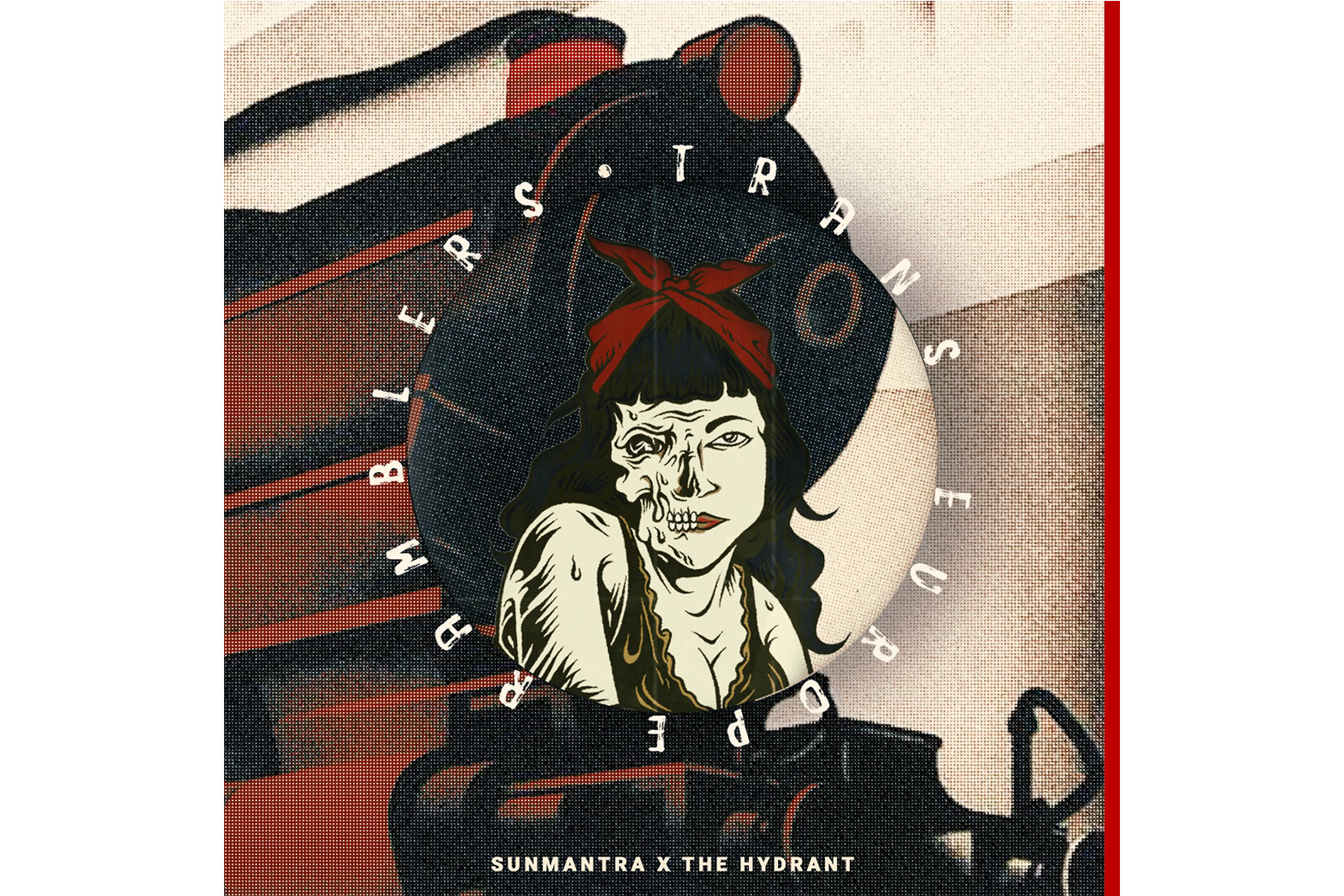 Foto: Sunmantra x The Hydrant
Unit musik mengusung rockabilly di Indonesia mungkin bisa dihitung dengan jari dan The Hydrant adalah salah satunya. Hadir dengan karakter begitu kuat beserta stage presence menarik, tentu band asal Bali ini punya penggemar tersendiri – lengkap dengan atributnya. Namun apa jadinya jika musik mereka digabung dengan Sunmantra, unit elektronik asal Jakarta yang sedang naik daun?
Sunmantra sendiri sebelumnya sudah pernah memproduksi remix lagu The Hydrant berjudul "Bali Bandidos" yang kental dengan nuansa techno. Namun kali ini mereka kembali dan membuat lagi dari nol, berjudul 

"Trans Europe Ramblers". Sebagai hasil kolaborasi, bisa dibilang Sunmantra justru tampil menonjol dengan aransemennya. Menawarkan nuansa dark dan condong ke elektronik leftfield, lagu ini mampu membuat pendengar masuk ke dalam sebuah road trip di malam hari menggunakan mobil dengan kap terbuka.
Pada proses produksinya yang memakan waktu lebih dari sebulan, The Hydrant memberikan ide dasar lagunya atas memori tur mereka di Eropa, lalu Sunmantra memolesnya dengan elemen 'rock' versi mereka. Bayangkan The Cramps dibalut nada trance-inducing Eropa Timur – itulah "Trans Europe Ramblers". Rock, techno, pyschobilly dipadu menjadi sebuah lagu berdurasi hampir sepanjang 6 menit.
Mencapai penutup tahun 2018 yang mulai diramaikan rilisan dari unit-unit lokal, lagu ini jelas memiliki kualitas diputar berulang kali tanpa terasa begitu membosankan. Dirilis melalui label Pon Your Tone, "Trans Europe Ramblers" direncanakan dimainkan secara live untuk pertama kalinya di konser Franz Ferdinand di Potato Head, Bali, 2 Desember 2018 mendatang.