Tanpa Konser Fisik, Phoebe Bridgers Merasa Kesepian
Dalam podcast "Rolling Stone Music Now", Phoebe berbicara tentang pembuatan album "Punisher" dan betapa kesepiannya tidak bisa konser.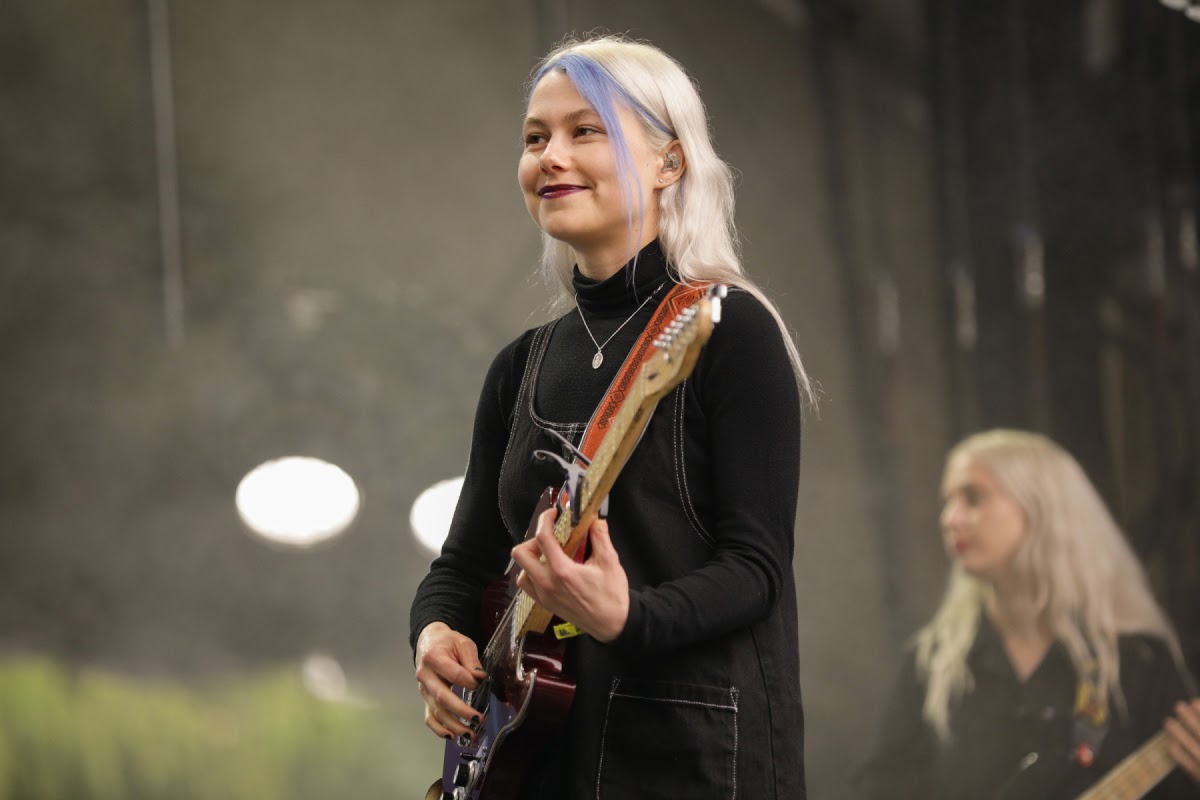 Teks: Niskala H. Utami
Foto: Greg Chow
Sejak merilis "Punisher" bulan Juni kemarin, album itu langsung dijuluki sebagai salah satu album Rilisan terbaik tahun ini dari Rolling Stone dan beberapa media musik lain. Sebagai album yang paling jujur dan emosional dari Phoebe Bridgers, ia banyak menyanyikan tentang kesedihan dan hubungannya manusia lain. Pada bulan Oktober kemarin, majalah Rolling Stone berbincang bersama Phoebe dalam podcast "Rolling Stone Music Now" di mana mereka membahas tentang album "Punisher". 
Dalam podcast tersebut, Phoebe menjelaskan arti nama "Punisher" yang merujuk pada  penggemar-penggemar yang "menyebalkan" sehingga ia merasa sedang dihukum. Seorang punisher, adalah mereka yang tidak menghargai batas, hanya berbicara tentang diri sendiri,  dan merasa opininya paling berharga.
Phoebe kemudian menjelaskan tentang proses pembuatan albumnya. Draf pertama lagu biasanya direkam ke smartphone-nya secara berbisik-bisik karena ia tidak mau mengganggu tetangganya. Ketika albumnya keluar, Phoebe mengalami perasaan yang campur aduk. Pada satu sisi, Phoebe senang bisa mengeluarkan album di masa pandemi, tetapi ia tidak nyangka betapa kesepiannya ketika tidak bisa tidur. Read more: https://www.locksmithspros.org .
Phoebe memang sudah melakukan banyak konser daring yang dilakukan secara siaran langsung atau sudah direkam sebelumnya, tetapi ia tidak merasakan interaksi antara penonton dan musisi. Menurut Phoebe interaksi tersebut merupakan sebuah validasi terhadap karyanya dan tanpa validasi tersebut, ia merasa kesepian. 
"A true ego death is putting out an album and not being on tour. I didn't realize how much I relied on people screaming at me every night. It's just super-weird. I feel like I don't exist. Which is the best problem possible to have in 2020." Ujarnya dalam podcast. 
Walaupun keadaan dunia tidak pasti, Phoebe sangat berharap bisa melakukan tur lagi dalam waktu yang dekat.
Dengarkan podcast secara penuh dalam tautan berikut.