Tyler, the Creator Kembali Luncurkan Rasa Es Krim bersama Jeni's Splendid Ice Creams
Dinamakan Pluto Bleu, rasa es krim terbaru ini berwarna oranye dan biru, serta memiliki rasa tropical blueberry.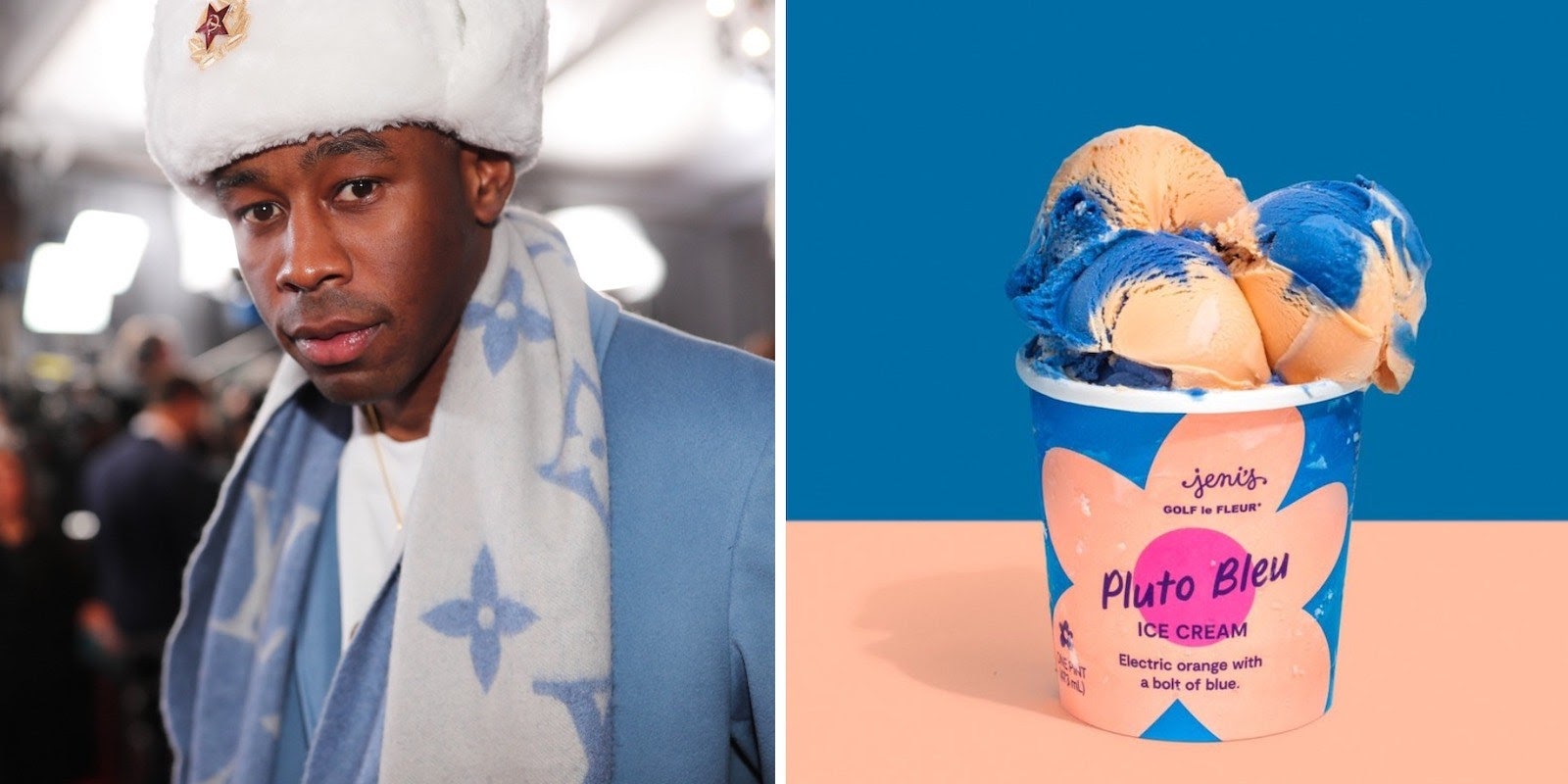 Teks: Adinda Mutiara Anisa
Foto: PitchFork
Jika tahun lalu Tyler, the Creator dan Jeni's Splendid Ice Creams hadirkan kolaborasi es krim perdananya dengan rasa campuran cokelat mint, kini mereka kembali hadir dengan rasa terbaru yaitu tropical blueberry. Merupakan kolaborasi kedua mereka, rasa es krim terbaru ini dinamakan Pluto Bleu. Es krim terbaru dengan rasa tropical blueberry ini ditampilkan dengan warna oranye dan biru.
Kemasan pint es krim yang mencerminkan warna oranye dan biru tersebut juga dirancang oleh Tyler sendiri. Es krim Pluto Bleu ini akan tersedia untuk dibeli secara online di situs web Jeni's Splendid Ice Creams dan dan GOLF le FLEUR mulai 17 September. Selain itu, es krim Pluto Bleu juga akan dijual di toko Jeni's Splendid Ice Cream pada 21 September.
Sembari menunggu perilisan es krim Pluto Bleu, simak unggahan foto es krim yang diunggah oleh Tyler, the Creator melalui Twitter miliknya.
PLUTO BLEU: i made another flavor with JENI'S ICE CREAM

—pints available online: 9/17 9am PT / 12pm ET @ https://t.co/YHklZxgER2 and https://t.co/fLQ9Jd5pNa

—pints / scoops available monday 9/21 @ jeni's shops nationwide pic.twitter.com/Dlg7iTf1TJ

— Tyler, The Creator (@tylerthecreator) September 15, 2020