Supreme Merilis T-Shirt Musim Panas untuk Korban Kebijakan Imigran di Amerika
Sebagian keuntungan dari penjualan akan didonasikan untuk korban dari kebijakan imigran yang baru saja digalakkan di Amerika Serikat.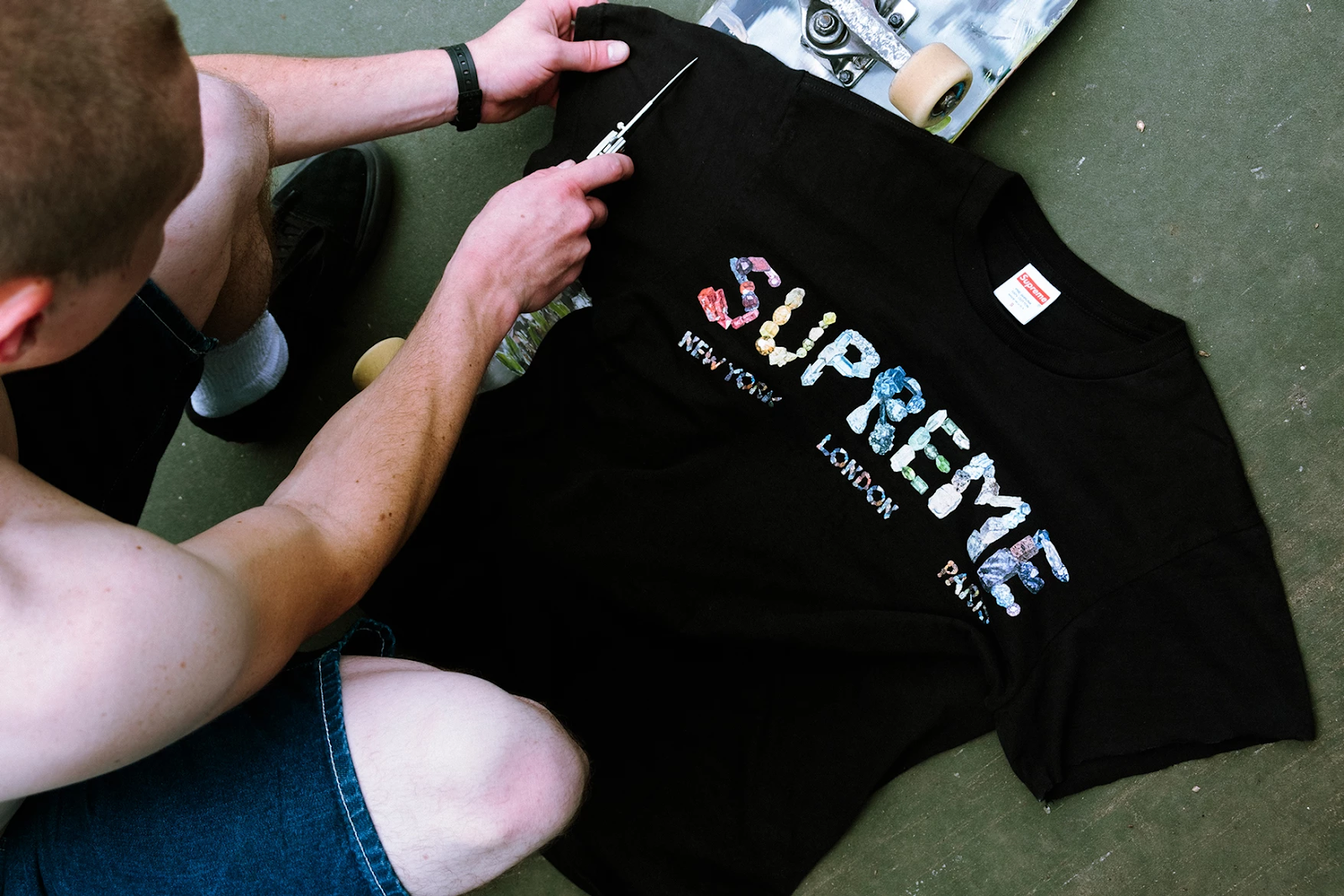 Teks: Salsabila Ramadhani
Foto: Supreme
Kabar baru datang dari merk streetwear asal New York, Supreme, yang merilis koleksi t-shirt musim panas mereka pada akhir bulan Juni 2018. Koleksi musim panas kali ini terdiri dari 7 jenis t-shirt dengan warna dan model yang berbeda-beda. Supreme juga mengumumkan bahwa sebagian keuntungan dari penjualan koleksi musim panas mereka kali ini akan didonasikan untuk keluarga dan anak-anak yang menjadi korban dari kebijakan imigran yang baru saja digalakkan di Amerika Serikat. Donasi ini nantinya akan disalurkan lewat beberapa organisasi non-profit seperti Act Blue, ACLU, dan Kids in Need of Defense.
Sebagai salah satu brand ternama, Supreme dapat dikategorisasikan sebagai brand yang cenderung berani dalam mengkritisi sesuatu lewat koleksi-koleksi dan sosial media mereka, termasuk di dalamnya kebijakan politik dan isu sosial. Salah satu contohnya adalah koleksi gantungan kunci yang, tidak tanggung-tanggung, bertuliskan "Fuck the President" yang dirilis oleh Supreme pada tahun 2017. Hal ini menimbulkan banyak reaksi dari berbagai pihak, baik positif maupun negatif, dan merupakan salah satu alasan mengapa brand ini sangatlah terkenal dan sensasional.
Koleksi musim panas dari Supreme akan tersedia di New York, Brooklyn, Los Angeles, dan Paris pada tanggal 28 Juni dan di Jepang pada tanggal 30 Juni.