Things We Like: Dari Minggu Keempat Januari
Musik, fashion collection hingga film yang kami sukai.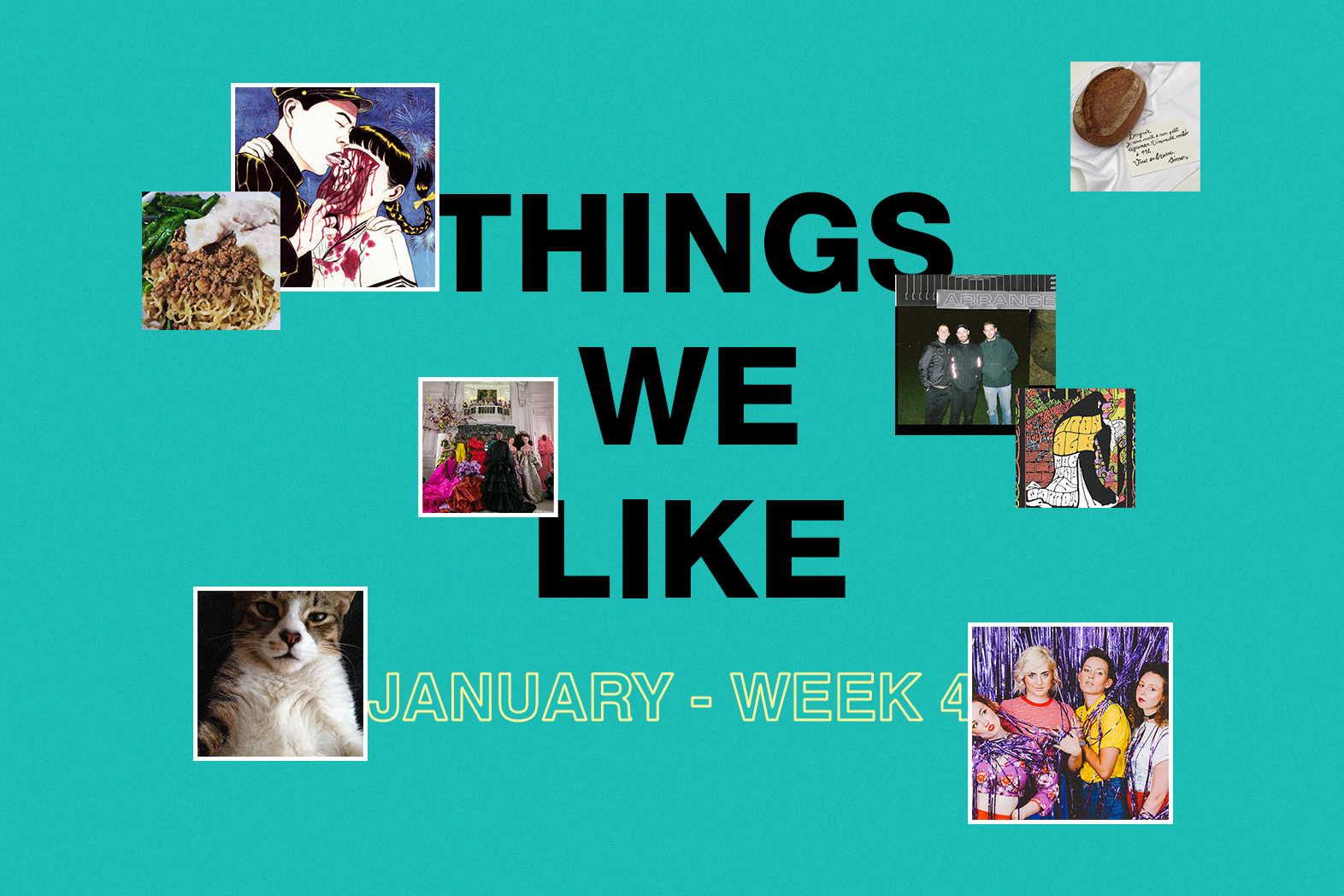 Di edisi pertama "Things We Like" di tahun 2019, kami mengumpulkan hal-hal yang sedang disukai oleh tim Whiteboard Journal berikut alasannya. Dari lagu yang mewakilkan satu era sekarang, koleksi di Paris Fashion Week, hingga podcast tentang internet, berikut adalah "Things We Like" dari minggu keempat Januari.
M. HILMI
Managing Editor
What:
Dream Nails – Chirpse Degree Burns
Description:
Rasanya susah untuk melampaui level punk yang diciptakan oleh Dream Nails di lagu "Chirpse Degree Burns". Band asal London ini menyanyikan pengalaman ghosting dengan lirik yang gamblang, lucu, namun relatable di saat yang sama. Salah satu potongan liriknya menggerutui pengalaman mendapat centang biru tanpa balasan di whatsapp. Band feminist, menyanyikan lagu tentang ghosting dalam genre punk. Kurang keren apalagi? Jika ada playlist yang mewakilkan satu era sekarang, lagu ini wajib ada di dalamnya.
Berikut cuplikan liriknya:
"Reply to me, acknowledge me, validate me (or just date me)… First it was a kiss and now it's two blue ticks… It's been 24 hours and I'm gonna press send on another fucking text. I'm better than this!"
FEBRINA ANINDITA
Editorial Staff
What:
Kucing
Description:
Kadang capek harus sosialisasi sama manusia yang nggak nyambung dalam hal topik obrolan, vibe atau bahkan volume suara yang melebihi batas normal kuping gue. Rasanya draining banget. Jadi, kucing adalah alternatifnya. Bahasanya beda, cenderung jadi suka monolog atau bahkan tanpa kata. Semacam unconditional companionship. Ini salah satu kucing favorit di rumah, tapi jarang pulang karena main melulu.
Sebenarnya mau piara anjing, karena lebih besar. Tapi mereka clingy. Jadi cuma bisa lihat di Instagram doang. 🙁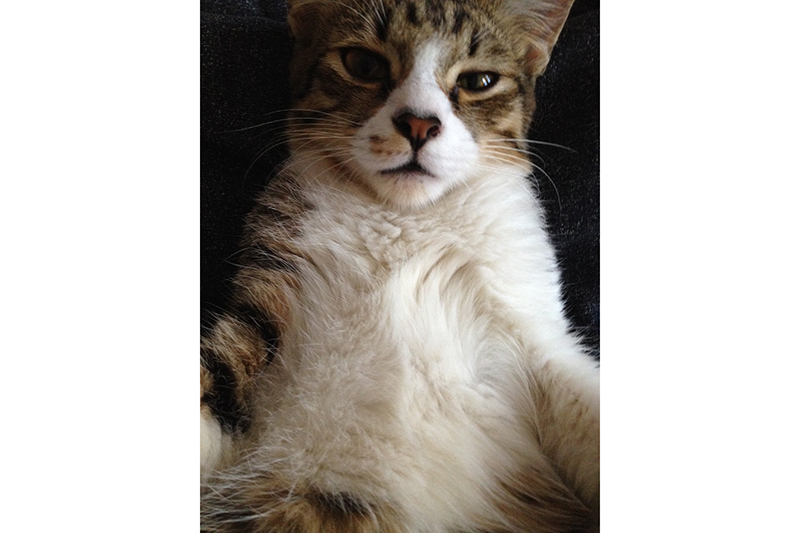 GHINA HANA SABRINA
Editorial Staff
What:
Jacquemus Fall 2019 Menswear
Description:
For his first A/W menswear collection, not only focusing on presenting his clothes, he had also provided breakfast for everyone who came. Titled "Le Meunier" (The Miller), Simon Porte Jacquemus had recreated the wholesome experience of breakfast and the joy of it. It was said that the guests were served buttered bread, Comte cheese, juice and loads of croissants – and with that I teared up a little. To sum up, it's all about boys, bread and Jacquemus.
EMMANUELLA PRIMASTIWI
Editorial Staff
What:
Cold War – Pawel Pawlikowski
Description:
Tadinya mau nonton Suspiria tapi I've heard nothing but good things about this movie since it came out, so in light of Pawel Pawlikowski's recent Oscar nom, sister makin kepo. It's not the most tragic love story out there, but that's what makes it so great. Gue udah capek nonton film romcom yang isinya klise dan drama (walau ini juga), tapi yang ini gak cringe karena jujur gue gak ngerti mereka ngomong apa dan cuma baca lewat subtitle. I can go IN on how good the music in this movie was, all I will say is Marcin Masecki's work on these traditional Polish folk songs is exceptional, kalo itu, gue gak perlu ngerti mereka ngomong apa to understand the emotions behind them. Beautiful.
JANUAR KRISTIANTO
Heart Attack
What:
Iron Age – The Way is Narrow EP
Description:
Gue honestly masih dalam suasana nostalgia pas menyimak kembali band yang satu ini. Iron Age gak pernah sesekalipun mengecewakan telinga gue, lewat EP mereka yang dirilis 2008 silam "The Way is Narrow", riff demi riff disematkan dengan apik pun tak ketinggalan perpindahan tempo dan dinamika ciamik. Dan yang makin bikin EP ini spesial apalagi kalau bukan cover song bertajuk "Satori Pt. I" milik band heavy metal/psychedelic rock legendaris asal Jepang Flower Travellin' Band. Straight A's, this shit is definitely not for the weak.
CLARISSA AMABEL
Art Director
What:
"Reply All" podcast
Description:
In a busy week, such as this past one, I return to my staples. Reply All is hands-down my favorite podcast.
To put it overly simply, it is a show about the internet: the people whose lives have been impacted by the great world wide web. It's consistently great: every episode served with insight, empathy, and self-deprecating humor. The show takes listeners to various corners of the internet and becomes the audience proxy as the hosts encounter the dark web, evil teenage hackers, subway pizza rat, acid trips, Indian scammers, Pepe the frog, and the humanity behind it all.
I've listened to the podcast since day one and I have a massive crush on one of the hosts, PJ  <3
DILA F. HASAN
Graphic Designer
What:
Overcooked 2 – Game
Description:
Well…minggu ini sangat nyantai, like every other weekend I spent. Seperti yang kalian tau, gue sama sekali bukan "gamer" sampe akhirnya cowo gue menyadari kalo gue suka main "Cooking Mama" dan "Cooking Dash" di hp HAHA I know lammeeooo. Tapi! Dia memperkenalkan game ini ke gue jadi kita bisa main bareng (up to 4 persons bahkan) bisa main online juga! Yang seru dari game ini adalah tiap misi tempatnya berbeda-beda dan unik, tiap station masak/potong bisa bergerak-gerak, ada tombol yang bisa kita pakai untuk arah atau ada tantangan lain seperti lantainya ada arah tertentu dan tambahan angin yang kencang. Salah satu fitur yang menarik juga itu kita bisa lempar ingredients ke arah station potong atau station masak.
Such a cherry on top of my week :)  
ALMER RASHAD
Graphic Designer
What:
Red bull Radio Choice Mix, Arrangement Studio, Arrangement mix 4
Description:
Pertama kali Arrangement Studio mengudara di Red Bull Radio untuk rilisan mix mereka yang ke-4, Arrangement merupakan kolektif yg berisi 3 orang yaitu Lucas Gordon, Devon Little dan Alex Sowinski (drummernya badbadnotgood) mix ini isinya lagu-lagu downtempo funk, kayak Yesterdays New Quintet, lagu-lagu Brazilian soul/jazz yang direpresentasikan oleh Hareton Salvagnini, dan lagu-lagu hip hop kontemporer seperti Vince Staples. Tentunya gak jauh-jauh dari referensi dan influence-nya badbadnotgood, sayangnya dari mix ini banyak yang tidak ada judulnya yang sangat disayangkan soalnya mix ini bagus-bagus banget lagunya. All in all ini mix yang cocok untuk santai dan gak mau mikir banyak.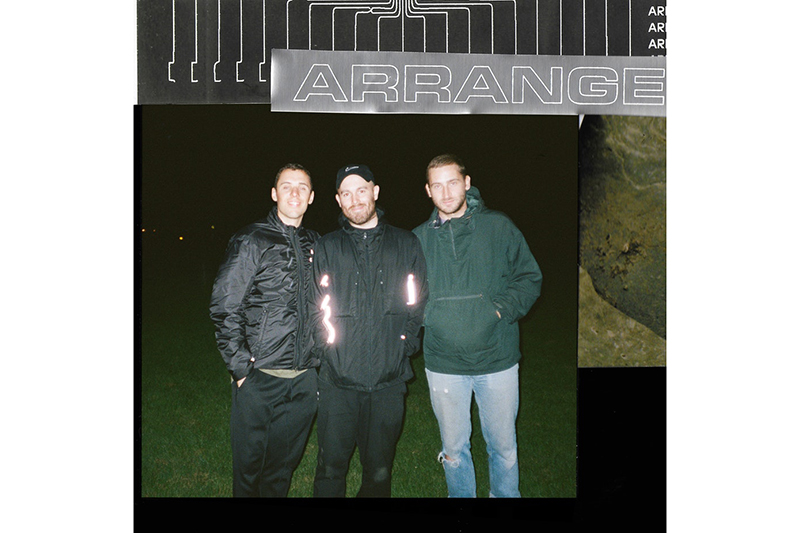 KANIA THEA PRADIPTA
Graphic Designer
What:
Bakmi Lung Kee Gajah Mada
Description:
Bakmi babi pinggiran terenak yang pernah gue coba di Jakarta. Mi-nya keriting kecil-kecil gitu, bukan yang padat mahteh, dan bumbu mi-nya enak banget gausah dipakein sambel apa-apaan lagi. Yang must try mi babi + swekiau-nya. Swekiau itu semacam dumpling terus isinya daging ayam + babi cincang dicampur, ini enak banget banget. Gue jarang menemukan dumpling bakmi pinggir jalan yang enak, tapi ini gurih dan gak greasy. Jadi semua hal enak bercampur di satu mangkok haha. Kalo gak makan babi, ada bakmi ayamnya juga, ini juga enak. Harganya emang agak mahal sekitar 40 ribu, tapi worth it. Lokasinya di Jalan Gajah Mada, yang emang banyak jejeran tenda bakmi. Tapi si Lung Kee ini yang paling enak. Top markotop pokoknya.
SABRINA FARIZKY
Marketing & Sales
What:
Valentino Couture Spring 2019 Collection
Description:
@Mom, I have found the perfect dress for my wedding.
Dari kombinasi warna, siluet, hingga detil-detil di tiap piece-nya membuat koleksi rancangan Pierpaolo Piccioli ini terlihat sangat mewah dan elegan. Kalau aja saya masih SMA, lumayan nih jadi inspirasi baju prom.
Silahkan memandang seluruh koleksinya di sini, tapi jangan lupa sambil baca ini:
Do'a Melihat Keindahan:
اَلْحَمْدُ لِلَّهِ الَّذِى بِنِعْمَتِهِ تَتِمُّ الصَّالِحَاتُ
RANDY RAIS
Sutradara
What:
Maaf Cintaku – Iwan Fals (1984)
Description:
"Ingin kuludahi mukamu yang cantik
Agar kau mengerti bahwa kau memang cantik
Ingin kucongkel keluar indah matamu
Agar engkau tahu memang indah matamu"
Waw, lagu lama pak Iwan favorit terbaru….karena "Bento" terlalu sering dinyanyiin di karaoke bar dan kampanye.
FYI Model Videonya Nunung, Tukul, Betet.